7-member Senate delegation visits Aviano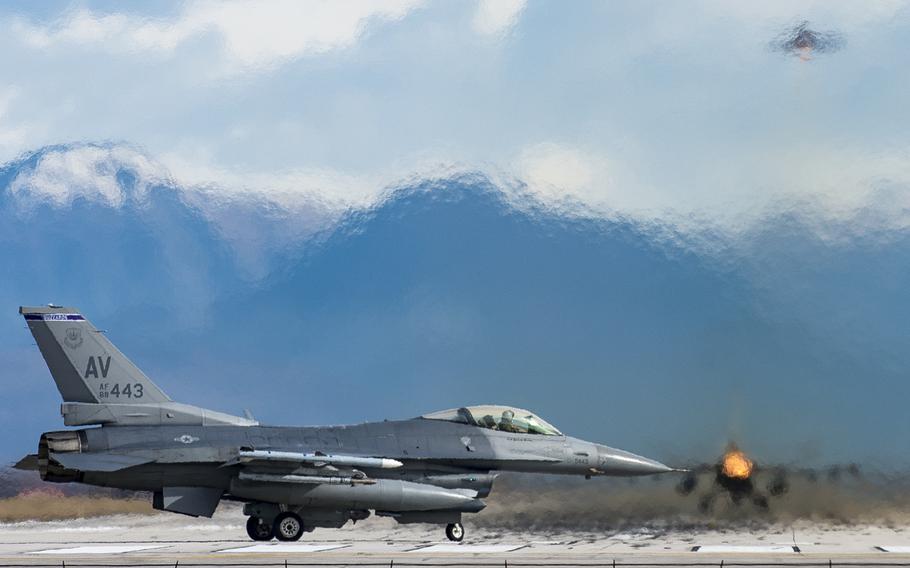 AVIANO AIR BASE, Italy – Seven U.S. senators, accompanied by staff members, visited Aviano on Friday.
Sens. Richard Shelby, R-Ala., Patrick Leahy, D-Vt., Lamar Alexander, R-Tenn., Deb Fischer, R-Neb., Jeanne Shaheen, D-N.H., Pat Roberts, R-Kan., and John Cornyn, R-Texas, toured a few facilities on base, saw a pair of F-16 Fighting Falcons up close in a hangar and met with base officials and a few of their constituents.
Fischer and Shaheen are both members of the Senate Armed Services Committee.
A military spokesperson traveling with the party said the senators wanted no media interaction during their visit.