US soldiers and big guns go airborne at 14-nation exercise in Germany
By
Stars and Stripes
September 9, 2022
---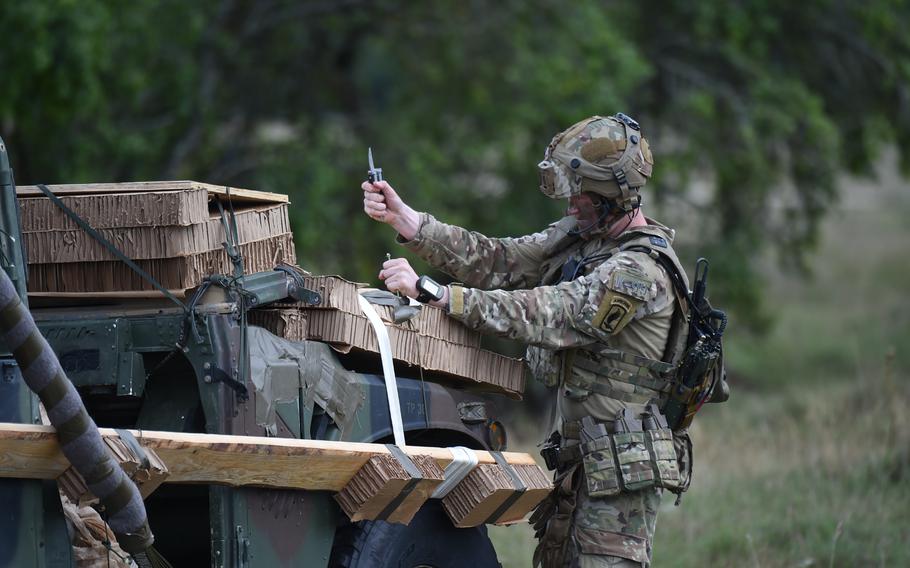 HOHENFELS, Germany − The weather wasn't perfect, but it was good enough to parachute a howitzer and a tactical vehicle out the back of a plane.
The drop at the sprawling Hohenfels Training Area in Bavaria came courtesy of an Air Force C-130 cargo plane during Saber Junction, an exercise that tests the 173rd Airborne Brigade's ability to move fast and work with 13 other allied nations.
Poor weather has delayed some of the airborne training for the exercise, which began Aug. 29 and runs through Sept. 20. But Army officials say the soldiers still have been able to successfully insert people and equipment into the drop zones.
Coordinating and communicating with service members from so many other countries also is a key focus.
"We can never get enough opportunity work with our NATO allies and partners," said Col. Tim Shaffer, officer in charge of training for Southern European Task Force, Africa.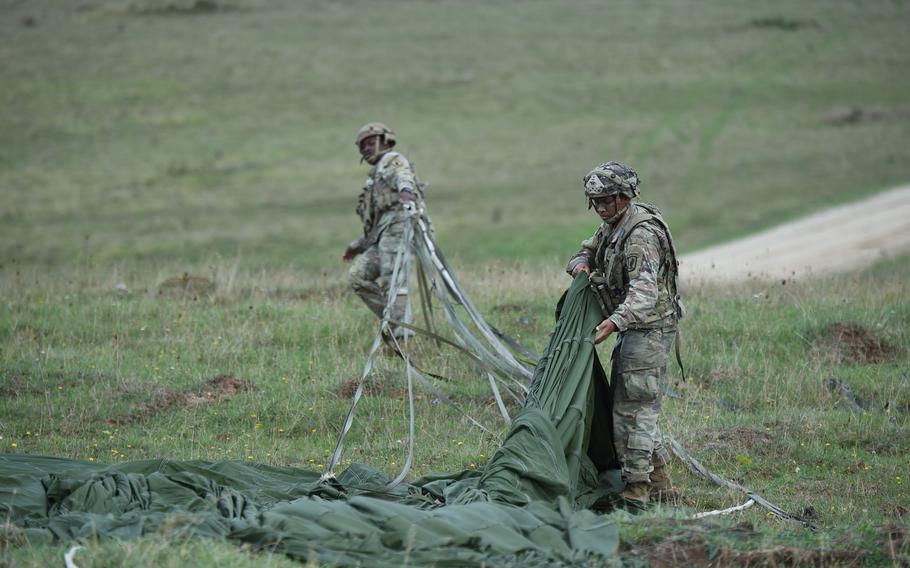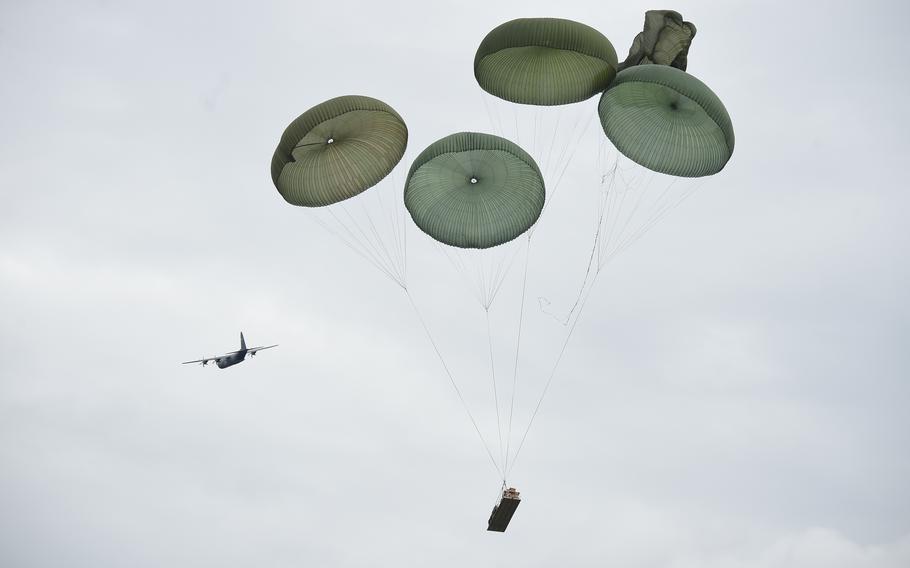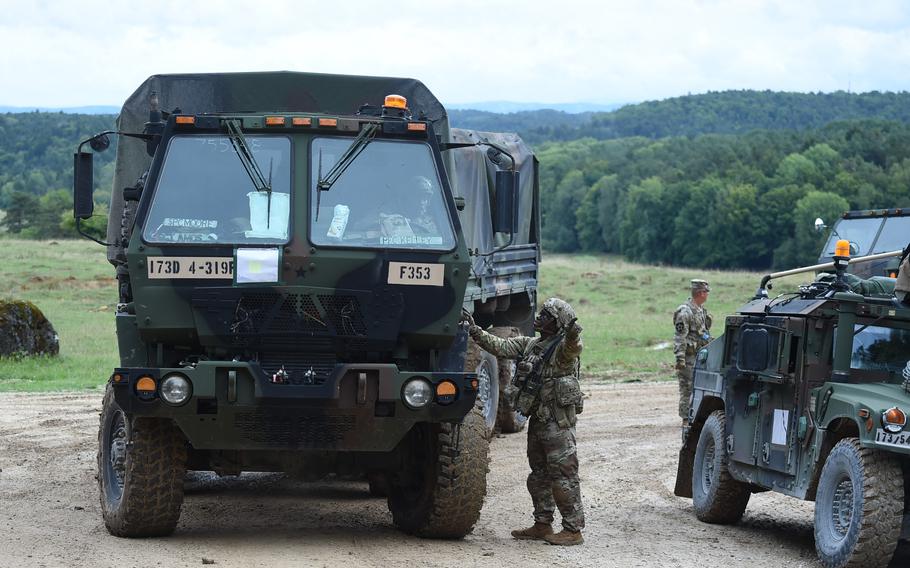 The responsibility for executing the exercise lies with the Bavaria-based 7th Army Training Command.
The airborne brigade is based in Vicenza, Italy. It made the the journey to Germany on seven hours' notice to add realism.
About 4,400 participants from Albania, Belgium, Bulgaria, Georgia, Hungary, Italy, Kosovo, Lithuania, North Macedonia, Romania, Slovakia, Turkey and the United Kingdom are part of the exercise.
Correction
An earlier version of this story incorrectly stated that the Saber Junction exercise had been canceled last year. Also, it should have said that the 7th Army Training Command continues to operate the exercise.
---
---
---
---