Well-funded by government subsidies, German orchestras welcome Ukrainian musicians
By
Pittsburgh Post-Gazette
September 2, 2022
---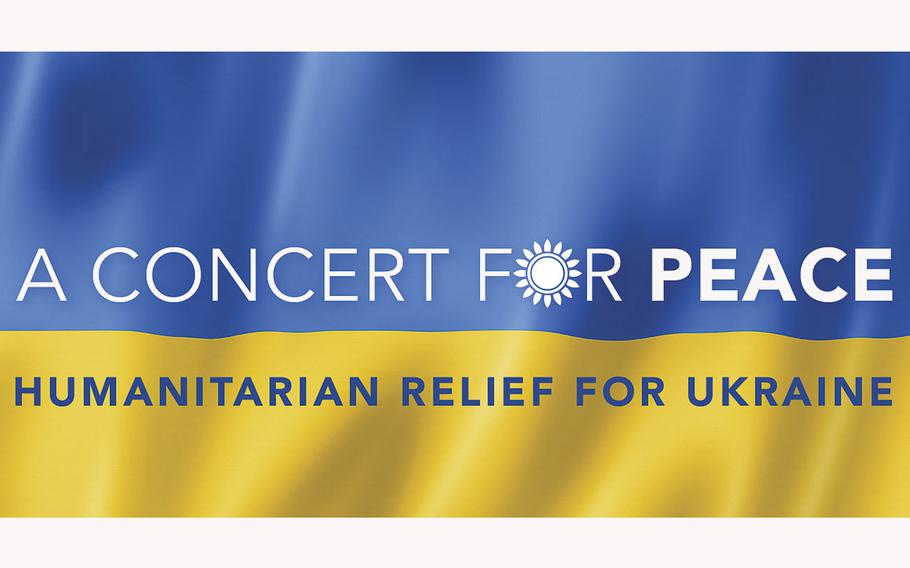 ESSEN, Germany (Tribune News Service) — In the bowels of a concert hall, two men hold their breath. This is more noteworthy than it sounds. One was Anton Hnatiuk, a young Ukrainian musician.
Shortly after the Russian invasion in February, Ukraine established martial law and barred males between the ages of 18 and 60 from leaving the country. Required to serve in the military, painters, musicians, chefs and many others have taken up arms in defense of their country. But there are exceptions.
PSO Europe
Hnatiuk, 27, began playing the trumpet when he was 17. A few months ago, he auditioned over video chat for a German conservatory. A professor was so impressed by his talent that he helped Hnatiuk secure the necessary documents to leave his country and continue his studies in Essen.
Joining Hnatiuk in breathing exercises was Micah Wilkinson, the principal trumpet player in the Pittsburgh Symphony Orchestra. The PSO is currently on tour in Germany, Slovenia and Austria, adding to the ensemble's growing international acclaim.
During the orchestra's stopover in Essen, a city of about 580,000, Hnatiuk connected with Wilkinson through a mutual friend and was able to take a lesson with him. Wilkinson also taught a masterclass to eight trumpet students a couple of days earlier at a military base, but Hnatiuk couldn't participate due to his international status.
After discussing breathing and fundamental techniques, Wilkinson worked with Hnatiuk on a solo piece as Hnatiuk read the music from an iPad.
"This seems a little sad to me, right?," Wilkinson said. "Think of something that makes you sad, and we'll hear it."
"Maybe, misfortune in love?" asked Hnatiuk.
"Unrequited love. That'll always do it," the South Hills man said, smiling.
Taxes at work
Hnatiuk isn't the only Ukrainian musician in Essen. Several others have fled the conflict; a few are playing in Philharmonie Essen.
"They've integrated so quickly," said artistic director Marie Babette Nierenz. "They're basically European. This was an easier cultural gap to cross than when the Syrian crisis occurred."
The German orchestra system is very different from the U.S. model. In the States, orchestras are nonprofits and survive primarily on philanthropy, with ticket sales generally providing less than half of an organization's budget.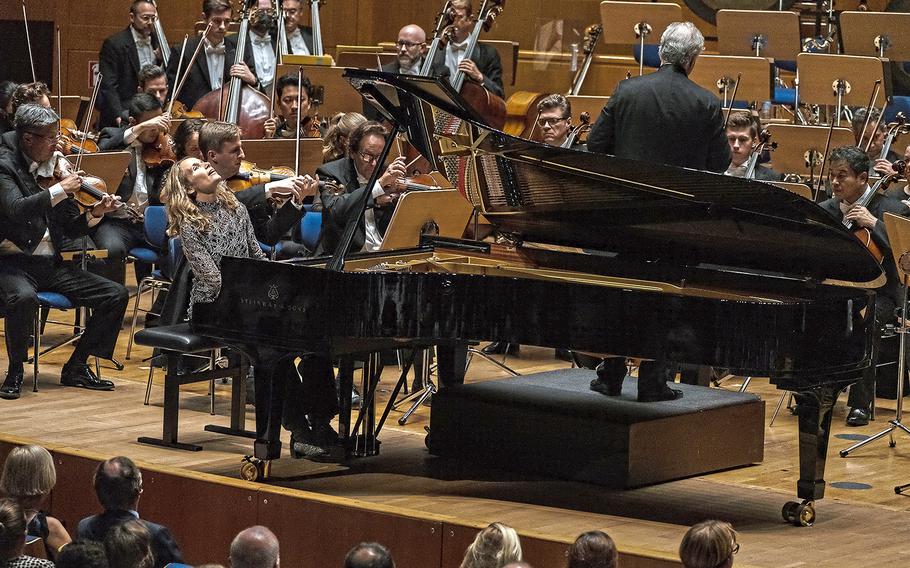 In Germany, tax revenue provides significant public funding for orchestras and the arts. Musicians who win positions are actually considered public employees.
"This is part of our culture. We accept this," Nierenz said.
Bulgarian violinist Dimitrinka Tuturilova studied at Carnegie Mellon University with another Pittsburgh Symphony musician, violinist Chris Wu. After graduating in 2012, she moved with her husband, tenor Enrique Bernardo, to Berlin to find work.
The couple eventually found employment in Muenster and took a day this week to visit the Pittsburgh Symphony in Essen and catch up with Tuturilova's former teacher.
Musicians in top American orchestras are paid significantly more than their European counterparts. However, the benefits and pension plans for artists in Germany are considered far superior.
"I guess here is what people in the U.S. would call a social system," Tuturilova said as her 7-month-old baby peered out from a stroller at her 4-year-old daughter, Sofia.
"The cheaper child care here meant I could have more time with the kids," she said. "There's a tradeoff, but I love the structure here and the time with my kids."
Public arts
Philharmonie Essen operates with a $3.48 million budget. It brings in about 2 million euros in ticket sales, and public funding and corporate sponsorships make up the gap.
" Essen is also transitioning from industries," Nierenz said. "Like Pittsburgh we have an industrial background. We are learning from you in some ways."
She said state support for the arts has made some European organizations somewhat complacent in programming in comparison to U.S. orchestras, which continue to experiment with new ways to bring listeners to the concert hall.
The comfort of a stable salary and pension can also lead to complacency among musicians and a decline in quality, Nierenz said.
Musical quality is a subjective metric, of course. In the U.S., quality roughly corresponds to an orchestra's budget size. Put another way, better musicians will pursue higher and higher paying jobs. There are other important factors, of course.
The Pittsburgh Symphony's budget is about $30 million, which places it in the top 15 U.S. orchestras in terms of budget size. Some regularly go on international tours, which are considered an industry benchmark of the finest orchestras in the world. Undertaking such tours make the PSO more competitive with some of its larger counterparts in terms of attracting and retaining talent, orchestra officials say.
Hnatiuk noticed the difference when he attended a Pittsburgh Symphony concert in Germany.
"I have never heard such an amazing sound as I heard in Dusseldorf," said the Ukrainian trumpeter. "This is another level."
(c)2022 the Pittsburgh Post-Gazette
Visit the Pittsburgh Post-Gazette at www.post-gazette.com
Distributed by Tribune Content Agency, LLC.
---
---
---
---