US soldiers based in Europe bringing serious skills to Army Ten-Miler
By
Stars and Stripes
August 26, 2022
---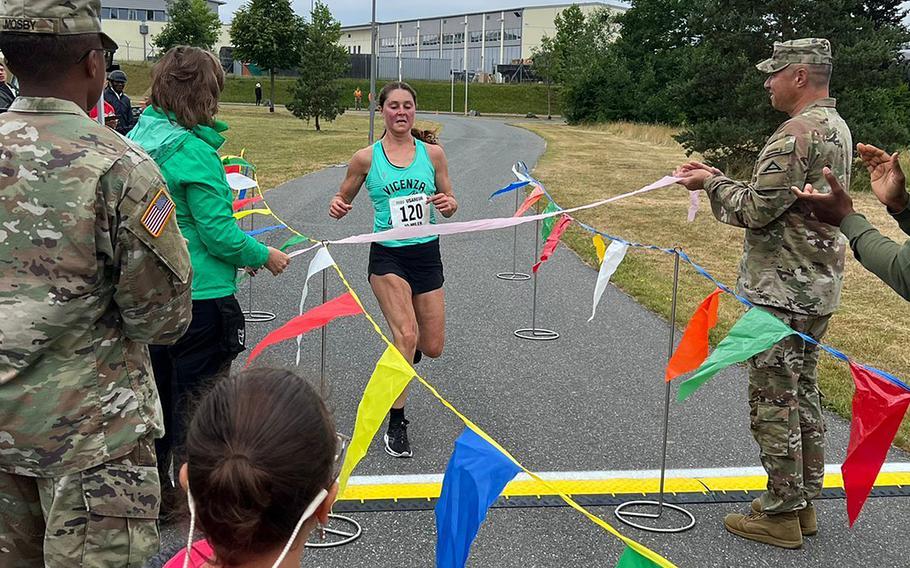 VICENZA, Italy — The two fastest Army women in Europe start their day at 6 a.m. with some speed workouts or maybe some tempo runs, a little CrossFit or a "relaxing" 10-mile run.
"I just love getting out running," said Sgt. Eva Perry, a Seattle-area native who was a pole vaulter at the University of Washington and brings Arabic and Swahili proficiency to her Army role as a cryptologic linguist.
In June, she won the European command's qualifier for the Army Ten-Miler, an annual October race that attracts more than 35,000 runners from around the world.
Spc. Samantha Hengehold, who finished second to Perry in the qualifying run, said the racers' morning routine is "a good way to start the day."
Both women are stationed at Vicenza. Perry, 25, serves in the 207th Military Intelligence Brigade, and Hengehold, 20, is in the 173rd Airborne Brigade.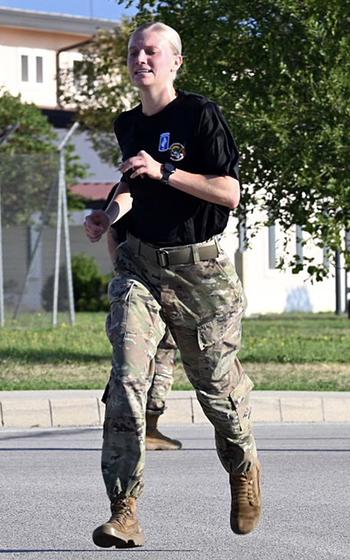 They bested a field of 18 women in the qualifying race, which Perry completed in one hour, two minutes and 14 seconds. Hengehold's time was 1:05:52. They also beat the times of two dozen of the 30 competitors in the men's field of the qualifying race.
Perry first ran the Army Ten-Miler in 2017. At her previous command, the 780th Military Intelligence Brigade, at Fort Gordon, Ga., she earned the titles of 2019 Best Warrior and Soldier of the Year.
She also finished the 18.6-mile Norwegian Foot March, a test well-known among service members throughout the world for its rigor. Her time of 2:58 beat the previous course record for women by 21 minutes.
For Hengehold, this will be the first Army Ten-Miler, but she has no shortage of experience.
"I ran cross-country and track in high school," the St. Louis native said. "I've just always been running."
She also revels in extreme competition. A week before the qualifier, Hengehold competed in a triathlon that included a 1.2-mile swim, a 56-mile bike ride, and a 13.1-mile run. 
"During the run, I threw up five times," she said in an Army statement.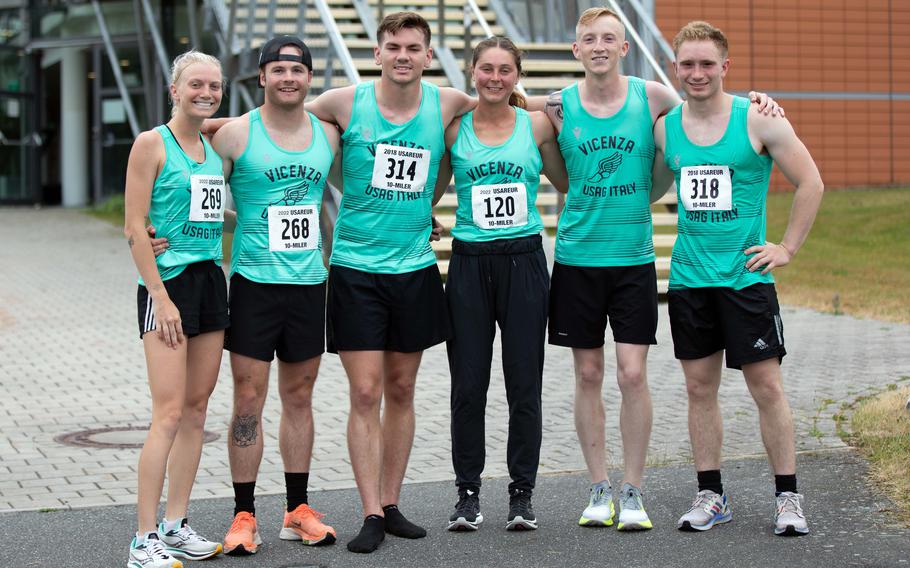 Perry and Hengehold hadn't been acquainted before the qualifying race. Now they train together almost every day. It's better than running Army physical training, they said.
"It's a different vibe," Hengehold said. "We're all working toward the same goal."
There are 10 slots from Europe for the contest in Washington, D.C. Neither Perry nor Hengehold is expecting to win the women's competition in October, but they're hoping to win honors in the five-person team competition.
About 900 teams compete in the annual race, according to its official website. Proceeds go to Morale, Welfare and Recreation programs.
Last year, the top female runner in the race was Caroline Sang, a Kenya-born sergeant in the Army's World Class Athlete Program, which allows top-ranked athletes to compete internationally while also serving as soldiers. 
Sang finished in 55:26, which put her in 19th place overall.
First place in the 2021 race was won by Lawi Lalang, a Kenya-born Army specialist also in the WCAP and a multiple NCAA champion who signed to represent Nike. His winning time was 47:11. 
Both women said they're training to run faster in the time they have leading up to the race.
"There's always room for improvement," Perry said.
---
---
---
---