Power restored to nuclear plant; Zelenskyy warns of 'radiation disaster' risk
By
Adela Suliman, John Hudson, Grace Moon and Adam Taylor
The Washington Post
August 26, 2022
---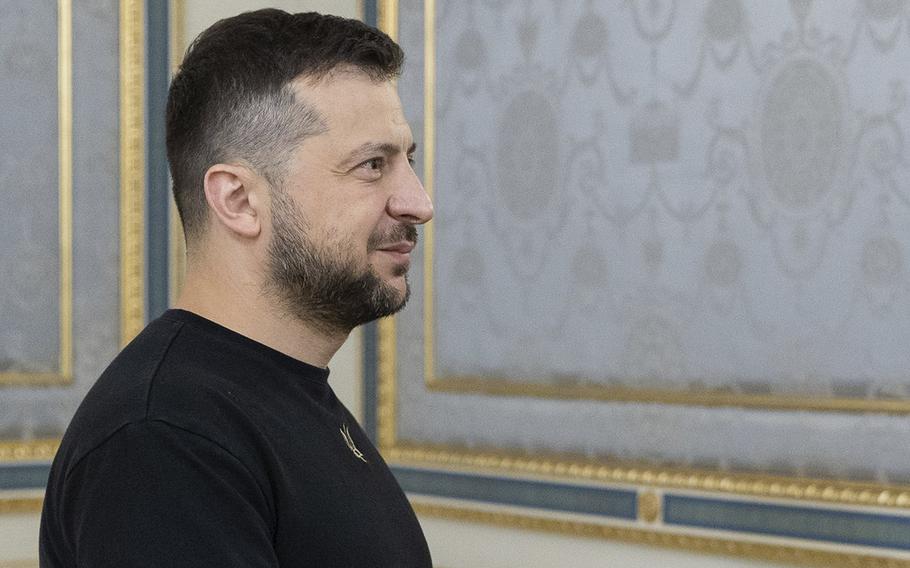 Electricity was restored to Ukraine's Zaporizhzhia nuclear power plant on Friday, narrowly averting a "radiation accident," according to Ukraine's president, Volodymyr Zelenskyy. The facility was cut off from Ukraine's electricity grid a day earlier, causing a massive power outage and sparking international fears of a crisis, before backup diesel generators kicked in. Zelenskyy warned that Europe remains "one step away from a radiation disaster" as long as Russian troops control the plant.
The plant has been reconnected to the national electricity grid, Ukraine's energy agency, Energoatom, said. It is also now producing power for the country as well as receiving it. The agency hailed the Ukrainian workers there for tireless efforts to protect the "nuclear and radiation safety of Ukraine and the whole of Europe." Russian forces have controlled the facility and nearby areas since March.
The International Atomic Energy Agency chief says his team of experts will visit the site in the coming days. Director General Rafael Mariano Grossi said in a statement: "Almost every day there is a new incident at or near the Zaporizhzhya Nuclear Power Plant. We can't afford to lose any more time."
Here are other developments in the war in Ukraine.
-Russia is using 21 sites in Donetsk, in eastern Ukraine, to detain, interrogate and process prisoners of war and civilians in so-called "filtration camps," a report by Yale University and the State Department found. It said its findings are based on data and commercial satellite imagery identifying with "high confidence" the separate locations, one of which contains "potential graves."
-Russian claims of a military slowdown are "almost certainly deliberate misinformation," Britain's Defense Ministry said Friday in a daily briefing. Earlier this week, Russian Defense Minster Sergei Shoigu said an intentional slowdown in attacks was underway to avoid civilian casualties. But Moscow's offensive has stalled because of "poor" military performance, Britain claims.
-"Extensive use" of cluster munitions by Russia has killed at least 689 people in Ukraine since the war began, the Cluster Munition Coalition, an international disarmament group, said in its annual report. It said use of the internationally banned munitions was having an "enormous impact on civilians" and "demonstrates a blatant disregard for human life, humanitarian principles, and legal norms." Ukrainian forces have also used the weapons "several times" in the conflict, it added.
-Kyiv has renamed 95 streets in a "de-Russification" effort. The capital's mayor, Vitali Klitschko, announced the new street names, which were supported by a public vote, to "perpetuate the memory" of significant Ukrainian historical events and heroes. Soviet-era names will be replaced with those honoring Ukraine's Azov Regiment and marines and cities such as London, he said.
-The White House has received a bipartisan letter signed by 25 former U.S. government energy undersecretaries for nuclear security and other experts. They called on the Biden administration to demand an immediate U.N. inspection of the Zaporizhzhia nuclear plant before occupation by Russian forces creates an international disaster. The White House said the United States has been in active dialogue with Kyiv and Moscow to "urge the cessation of combat activity" at the plant. Zelenskyy and President Joe Biden also discussed the issue in a call Thursday.
-India voted against Russia at a U.N. Security Council meeting on Ukraine for the first time this week. The procedural vote was on whether to allow Zelenskyy to address the meeting remotely. New Delhi has largely avoided explicitly taking a side in the war, angering the United States and other Western allies, although it has called for peace.
-South Korea signed a $2.25 billion contract with a Russian state-run nuclear energy company, which will provide components and construct turbine buildings for Egypt's first nuclear power plant. Seoul has hailed the deal as a triumph, but it makes for awkward optics amid the war and global efforts to economically isolate Moscow.
---
---
---
---