Death of US soldier in Germany being probed by Army crime investigators
By
Stars and Stripes
August 15, 2022
---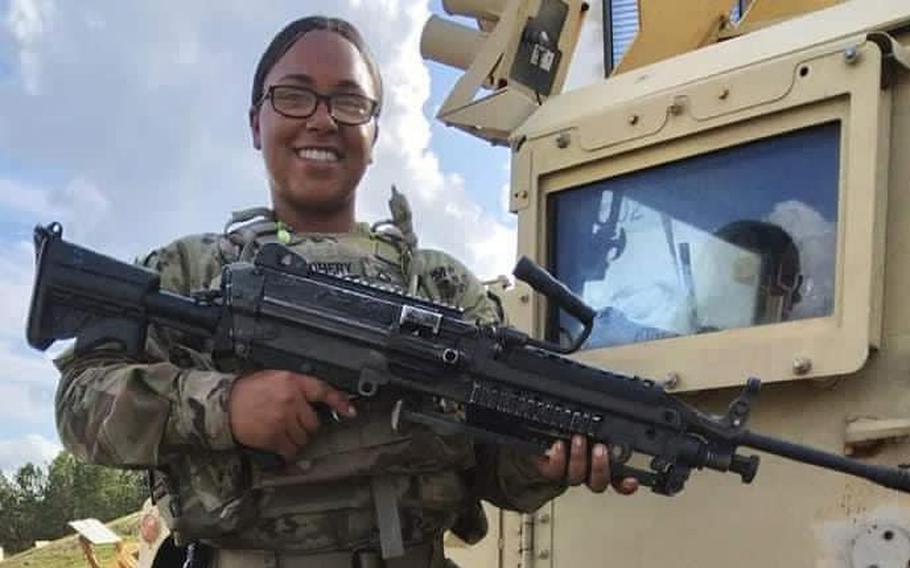 KAISERSLAUTERN, Germany — The death last week of a soldier assigned to a military police unit deployed to Wiesbaden has sparked online claims of foul play.
Pfc. Denisha Montgomery, assigned to the 139th Military Police Company, was found unresponsive Wednesday in her room at Clay Kaserne, according to a statement issued Sunday by U.S. Army Europe and Africa.
Montgomery had deployed to Germany from Fort Stewart, Ga., and was scheduled to return with her unit at the end of September. She was pronounced dead at the scene.
The Army's Criminal Investigation Division is looking into the circumstances of her death, according to USAREUR-AF.
"We take any and all accusations regarding this incident seriously and request everyone refrain from posting unsubstantiated information to social media platforms," the USAREUR-AF statement said.
That statement was apparently prompted by assorted online allegations.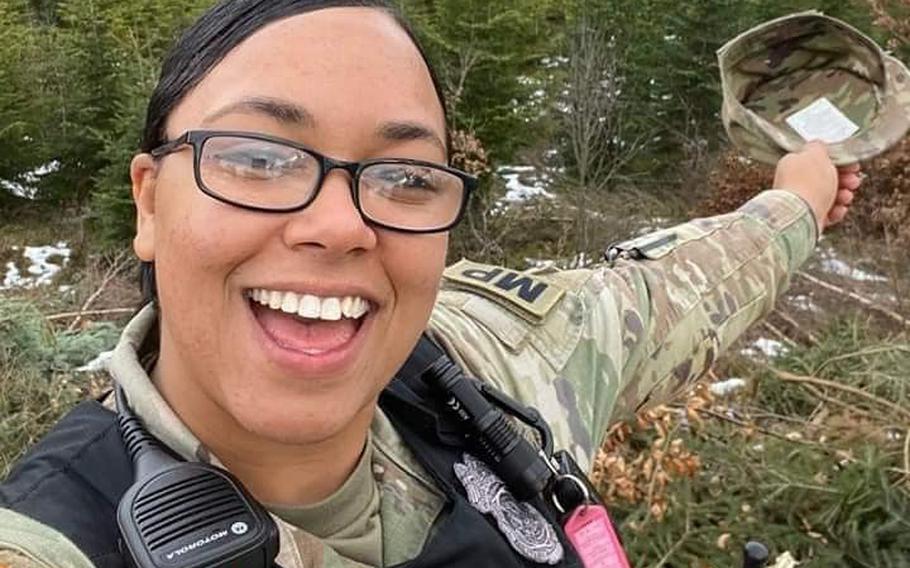 A GoFundMe campaign was started Friday by Crystal Dye under the title "Justice For PFC Denisha Smith," using Montgomery's married name.
Dye, who did not describe her connection to Montgomery, describes the soldier as a 27-year-old mother of three young boys.
In addition, Michelle Lynn Espinoza, who identified herself as Montgomery's aunt, wrote in a public Facebook post that Montgomery had been attacked by other soldiers two weeks before her death.
She added that for unknown reasons, Montgomery wanted to wait until she got back to Fort Stewart before filing a full report.
Dye and Espinoza were not immediately available for comment Monday.
USAREUR-AF officials on Monday declined to disclose a preliminary cause of death or any further details on the case, citing the ongoing investigation.
---
---
---
---