Wildfire that burned 500 acres reignites at military training area in Germany
By
Stars and Stripes
August 10, 2022
---
Crews at the German-American Baumholder military training area were battling another blaze Wednesday after extinguishing a 500-acre wildfire the day before, according to Landeskommando Rheinland-Pfalz, the German command authority in the region.
A nest of embers may have remained and flared up again, according to a spokesman with the German army.
"Currently a small blaze is still in progress but in an inaccessible area away from residential areas or buildings." the spokesman said. "We are taking all necessary measures to quickly put out the fire, and there is no danger at this time."
The earlier fire was reported Tuesday afternoon, the spokesman told Stars and Stripes on Wednesday. Constantly shifting and gusting winds turned the initially small blaze into a larger one by late evening.
The heat was so intense that blank bullets left over from previous military exercises went off, local news broadcaster SWR reported. German and U.S. firefighters extinguished the flames Tuesday evening. There were no injuries.
The cause of the fire remains under investigation, but human error is being ruled out, as no exercises were scheduled at the time and no troops operated near the fire source, SWR reported.
German military officials said they think the fire was sparked spontaneously, given the drought conditions and recent high temperatures in the state.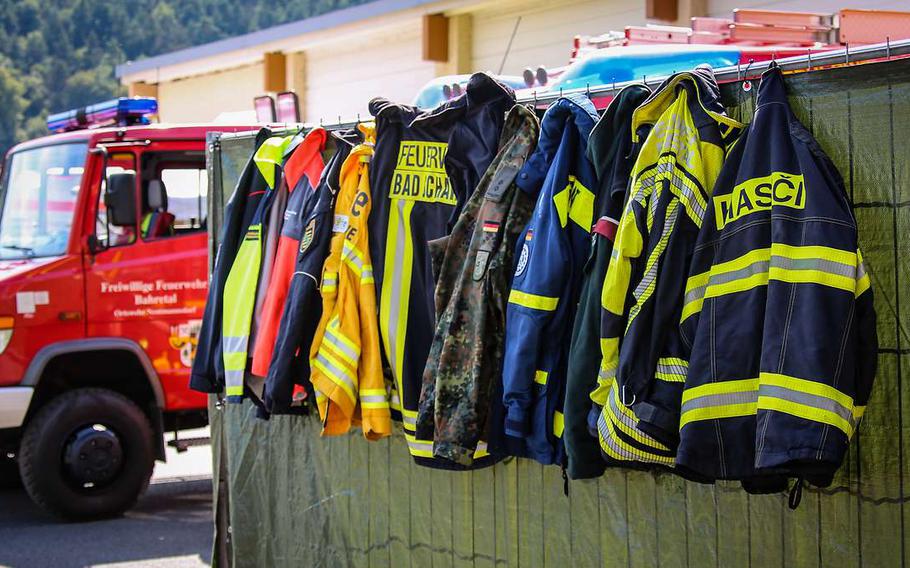 ---
---
---
---