Vintage planes turn back the clock at Duxford
By
Stars and Stripes
July 24, 2022
---
DUXFORD, England — The Duxford Air Show paid tribute to a pair of notable anniversaries this year.
The show Saturday on Duxford Airfield marked the 80th anniversary of U.S. troops coming to England and the 25th anniversary of the American Air Museum.
Visitors had front row seats to an air show displaying a variety of American and British planes from different eras, watched reenactments of WWII-era soldiers going about their routines and ate and drank from an assortment of food trucks.
The airfield served in both world wars for the Royal Air Force and was taken over by United States Army Air Forces in 1943, a little more than a year after 1.5 million U.S. troops arrived on British shores.
Duxford was home to the 78th Fighter Group, whose primary job was escorting fleets of bombers in allied attacks on Germany. The group also launched every available P-47 Thunderbolt to support the D-Day invasion across the English Channel.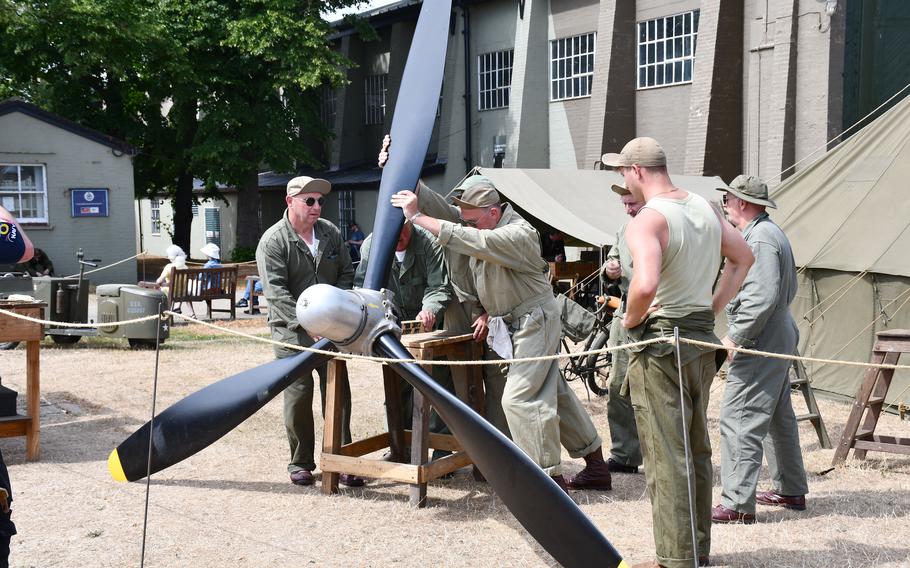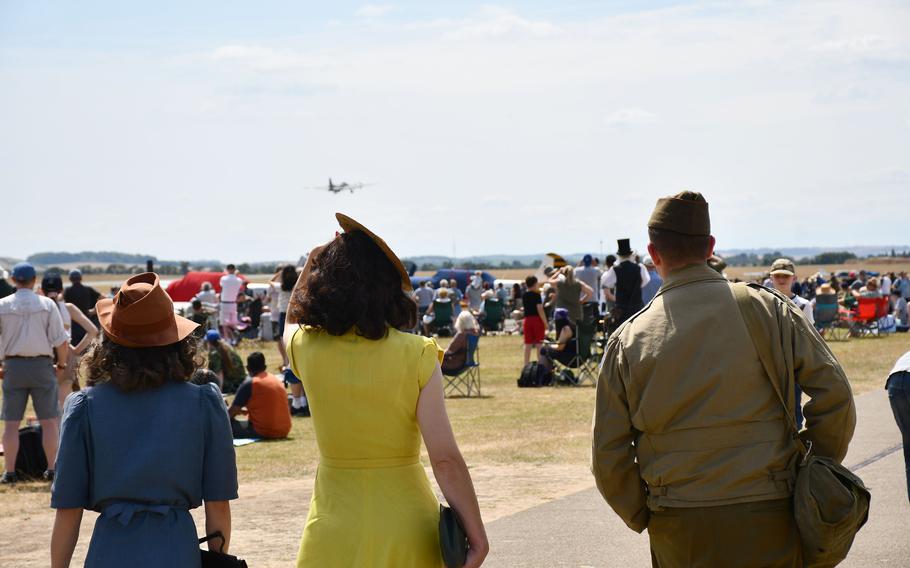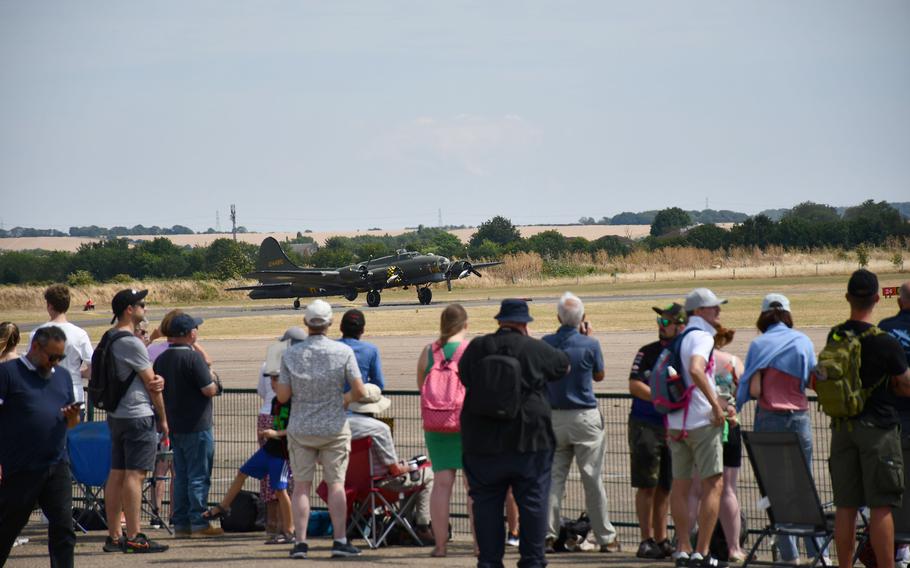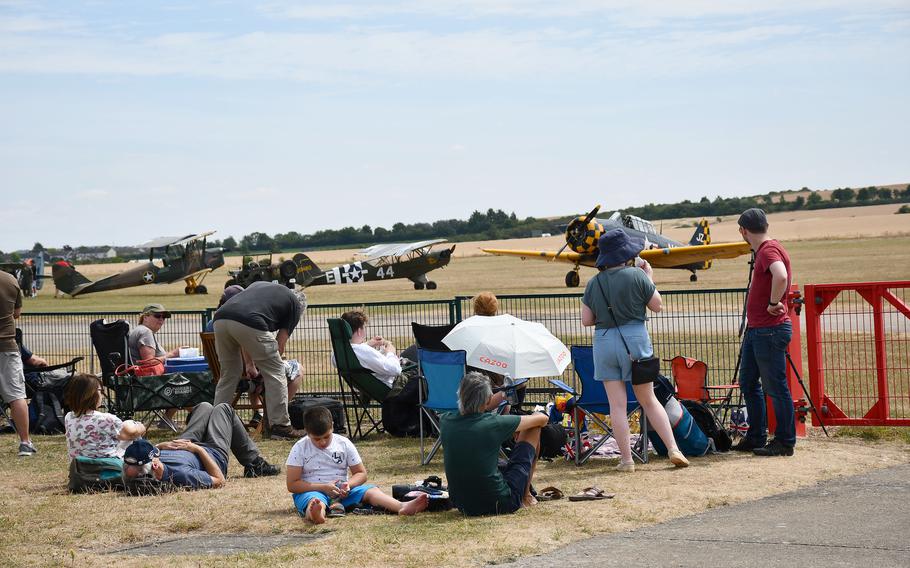 The sense of more than a century of cooperation between the two countries was displayed not only in the attendance of hundreds of attendees from both countries, but in the museum — an offshoot of the Imperial War Museum, Europe's largest air museum that's located on the same site.
"The whole purpose of that [American Air] Museum for me is to, first of all, acknowledge the sacrifices made by the American soldiers who came over during the second world war," said Chris Warne, a WWII history enthusiast who found a passion for refurbishing WWII era aviation equipment in 1995 and now volunteers and specializes in reenactments for aviation armorers and mechanics. "I don't know how the war would have turned out if the Americans hadn't supported us."
Warne's team acted like they were Americans living and working on the base and prior to the show, they refurbished a propeller from a WWII-era plane and put it on display.
Visitors took in what the museums offered before many left to get good spots to watch the air show.
Those that could not find spots on the fences took to grassy areas alongside and pulled out chairs and picnic blankets.
An F-15 from RAF Lakenheath's 492nd Fighter Squadron did a fly over to open the show, followed by a pair of sleek P-51 Mustangs. They started their engines and launched into the air, performing tandem aerial movements that left them surprisingly close to each other at times.
The real crowd pleaser was a B-17 also known as the "Sally B." As the propellers came to life, a crowd of children could be heard yelling "Sally B! Sally B!"
Other planes followed, including a British Tiger Moth and the American P-47 Thunderbolt.
---
---
---
---