Furman assumes command of sprawling Germany-based Army garrison 
By
Stars and Stripes
July 22, 2022
---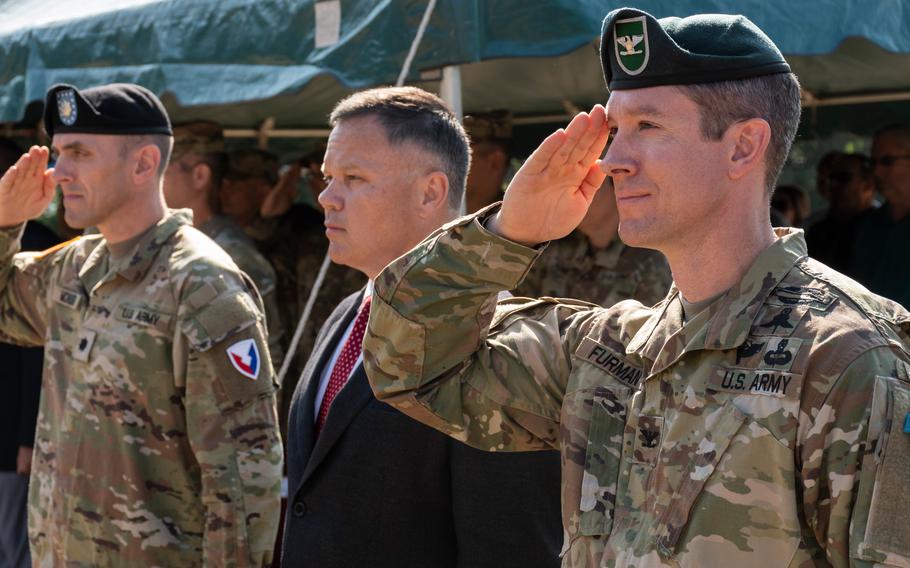 KAISERSLAUTERN, Germany — Col. Reid Furman assumed command Friday of Army Garrison Rheinland-Pfalz, part of the U.S. military's largest overseas community and a key cog in the response to the Russia-Ukraine war.
Acting Commander Lt. Col. Jeremy McHugh turned the garrison over to Furman in a ceremony at Pulaski Barracks.
Furman comes to his new post from the Army War College in Carlisle, Pa., about 60 miles south of his hometown of Sunbury.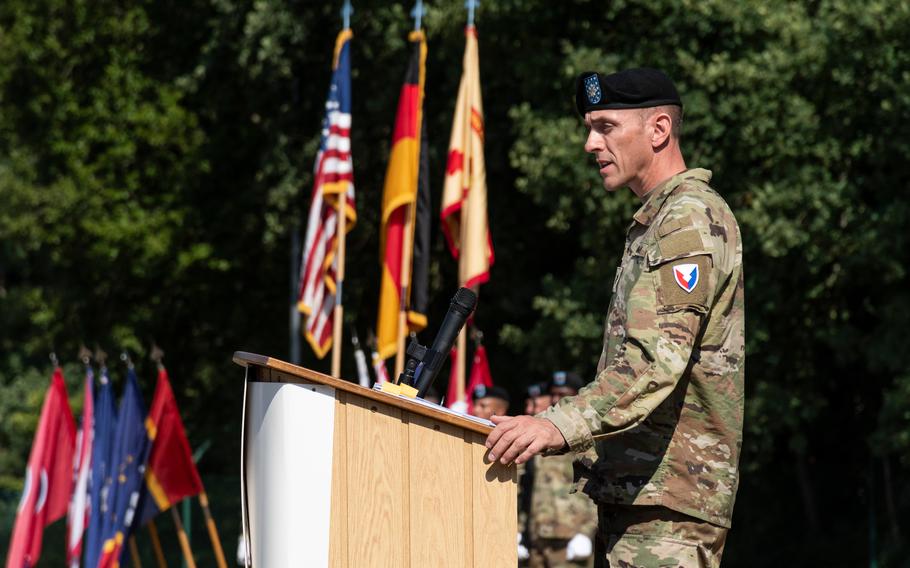 His early assignments took him to South Korea, where he served as a tank platoon leader and an aide-de-camp. He completed four combat assignments in Afghanistan while assigned to 3rd Special Forces Group.
The ceremony took place eight months after McHugh was assigned command in Kaiserslautern on an interim basis. He was simultaneously serving as commander of Army Support Activity-Black Sea, which is responsible for installations in Romania and Bulgaria.
That role became increasingly important in the wake of Russia's invasion of nearby Ukraine on Feb. 24. As the fighting intensified, Mihail Kogalniceanu Air Base in Romania and Novo Selo Training Area in Bulgaria became focal points for U.S. and NATO deterrence operations.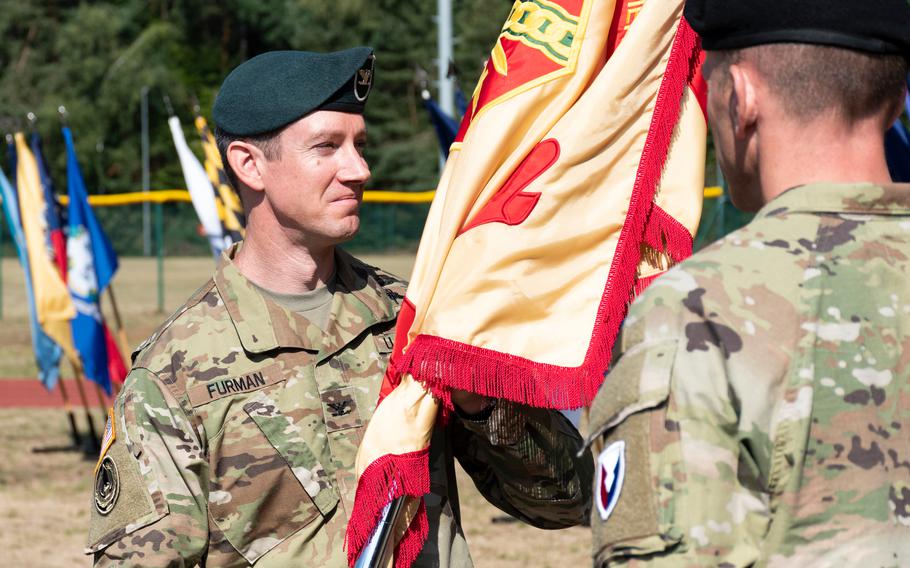 McHugh often traveled back and forth between the garrison headquarters in Kaiserslautern and the Romanian base to support the significant buildup of troops there.
"The past eight months have been personally and professionally rewarding, but not always easy," McHugh said Friday.
In addition to the war in Ukraine, the garrison had to cope with the COVID-19 pandemic, and last summer, it played an integral part in the rescue of Afghans fleeing from the Taliban, the largest humanitarian evacuation in U.S. history.
McHugh was scheduled to return Friday to Romania , where he will continue to command Army Support Activity-Black Sea until next month.
"Colonel Furman will still be my boss when I leave here," McHugh joked Friday.
U.S. Army Garrison Rheinland-Pfalz has more than 1,800 personnel serving in over 30 sites in Germany, Romania and Bulgaria.
---
---
---
---