EU proposes additional sanctions on Russia
By
Emily Rauhala, Quentin Ariès
The Washington Post
July 15, 2022
---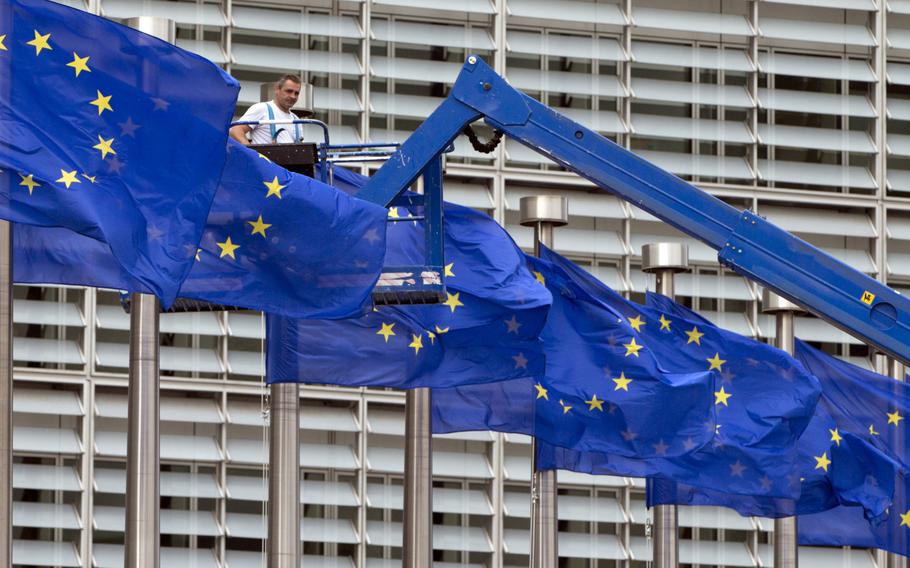 BRUSSELS - The European Commission on Friday proposed additional sanctions on Russia for the war in Ukraine, as well as measures to tighten existing sanctions, according to E.U. officials.
The "maintenance and alignment package" takes aim at imports of Russian gold and includes measures aimed at better implementing and enforcing the sanctions.
The package "clarifies a number of provisions to strengthen legal certainty for operators and enforcement by Member States," according to an E.U. statement. It also "reiterates the Commission's determined stance to protect food security around the globe."
The proposal could still change and must be approved by all member states. E.U. diplomats said the hope is that countries will formally approve the measures next week. If that happens, it will be the bloc's seventh round of sanctions since Russia launched its Feb. 24 invasion of Ukraine.
"Russia's brutal war against Ukraine continues unabated," European Commission President Ursula von der Leyen said in a statement published Friday. "Therefore, we are proposing today to tighten our hard-hitting EU sanctions against the Kremlin, enforce them more effectively and extend them until January 2023. Moscow must continue to pay a high price for its aggression."
Although E.U. sanctions have hurt Russia's economy, the country continues to generate revenue by exporting energy, including natural gas and oil. The seventh package is not expected to include measures on gas or any additional measures on oil, ensuring that cash keeps flowing to the Kremlin's coffers.
Though some E.U. countries have called for a full and immediate energy embargo, many member states worry that such a move would destabilize the global economy and push Europe even closer to a recession.
The United States is pushing for a new global price cap on Russian oil as a way to diminish Russia's massive revenue from energy sales. E.U. diplomats said the idea is being discussed but is unlikely to gain traction before autumn, if at all.
Paolo Gentiloni, European commissioner for economy, told reporters Thursday that the commission is reviewing the proposal on price caps but that such measures would only be considered in "extraordinary future scenarios."
---
---
---
---