Amid energy crisis, EU says gas, nuclear can sometimes be 'green'
By
Emily Rauhala and Quentin Ariès
The Washington Post
July 6, 2022
---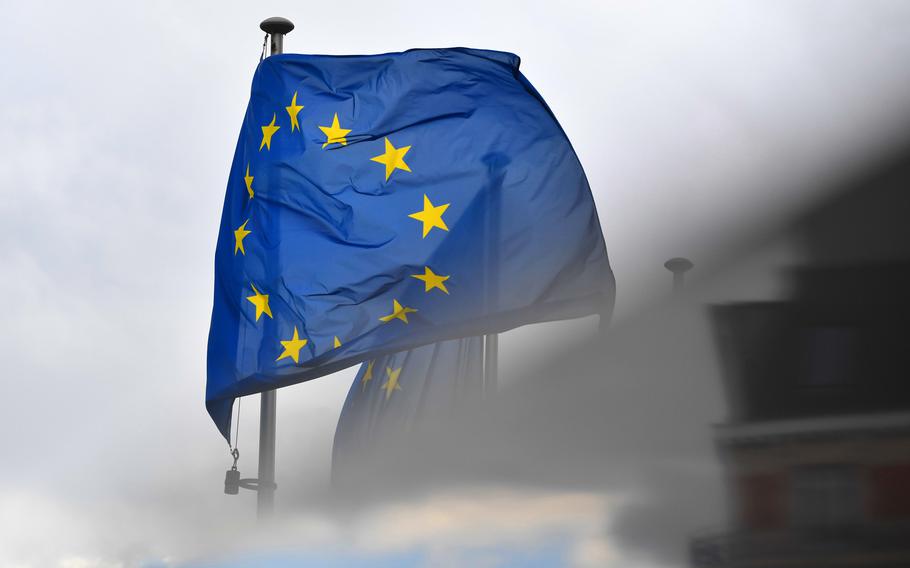 BRUSSELS — European lawmakers voted Wednesday to move ahead with a plan to label some nuclear and natural gas power as "green" energy, a closely watched decision that could shape climate policy for years to come.
At issue is a European Union framework known as the "E.U. taxonomy" that is intended to guide investment toward projects that are in line with the bloc's goal to be climate neutral by 2050.
In February, weeks before Russian President Vladimir Putin launched an invasion of Ukraine, the EU's executive arm presented a plan to classify some natural gas and nuclear power as "transitional" green investments in some circumstances, spurring a furious backlash.
Five months later, as Russia wields natural gas as a weapon and the global energy crisis intensifies, legislators at the European Parliament rejected an objection to the proposal in a 328-to-278 vote.
Those who support including gas and nuclear argue that they are needed to ease the transition to renewables, especially given the impact of the war on energy prices. The European Commission welcomed the vote, saying it was "pragmatic and realistic approach" to helping countries toward climate neutrality.
Critics are not convinced. Many fear the bloc is getting weak-kneed when it comes to climate goals. There were audible "boos" when the tally was read at the seat of Parliament in Strasbourg, France. A news release from the Greenpeace environmental activist group called it "dirty politics" that would "keep more money flowing to Putin's war chest."
"This will delay a desperately needed real sustainable transition and deepen our dependency on Russian fuels," climate and environmental activist Greta Thunberg wrote Wednesday on Twitter. "The hypocrisy is striking, but unfortunately not surprising."
The decision comes as the war in Ukraine drags into its fifth month and European leaders face skyrocketing gas prices, threats of additional Russian cutoffs and growing domestic calls for governments to do more.
European Commission President Ursula von der Leyen on Wednesday said the commission was drawing up emergency plans to "protect our Single Market and industrial supply chains from disruptions." There will also be a special meeting on July 26 for ministers to discuss "winter preparedness" for the energy sector.
At the heart of the debate is whether gas-fired generators and nuclear power plants can ever, under any circumstances, be considered sustainable or green.
Before the war, the inclusion of gas was backed by member states that argued it was needed as a "bridge" for while countries weaned themselves off fossil fuels and increased their renewable capacity. France and others pushed for the inclusion of nuclear power, despite strong opposition from Germany.
The plan was opposed not just by environmentalists but by some EU advisers and even the chief executive of a group representing large investors. Critics said the European Commission's effort to "protect private investors from greenwashing" risked turning into greenwashing on an even larger scale.
Those who oppose the inclusion of gas in the green taxonomy have expressed concern that it will incentivize investment in fossil fuels and delay the EU's transition to renewable energy. There are also concerns that it will establish a precedent, leading to similar guidelines elsewhere.
The war in Ukraine added new complexities to the debate. The war has made Europe rethink its reliance on Russia, particularly when it comes to fossil fuels, and has amplified calls for an accelerated energy transition.
The EU has agreed to phase out imports of coal and oil from Russia to hit the Kremlin's war chest. But the bloc remains dependent on gas from Russia — a fact not lost on Putin, who has used this leverage to threaten and punish.
But defenders of the plan argue that the war has heightened the need for rapid investment in the infrastructure required to import gas from places other than Russia. They hope the new rules will spur a surge of investment in new gas pipelines or facilities for the import of liquefied natural gas.
"The 'Immaculate Energy Transition' does not exist," Luis Garicano, a Spanish member of the European Parliament, tweeted Wednesday. "A sensible transition requires more than just renewables."
With the price of gas soaring, the war in Ukraine has also intensified interest across Europe in building new nuclear energy plants or extending the lives of old ones.
---
---
---
---