Airline settles claim that it falsified delivery times for overseas US base mail
By
Stars and Stripes
July 5, 2022
---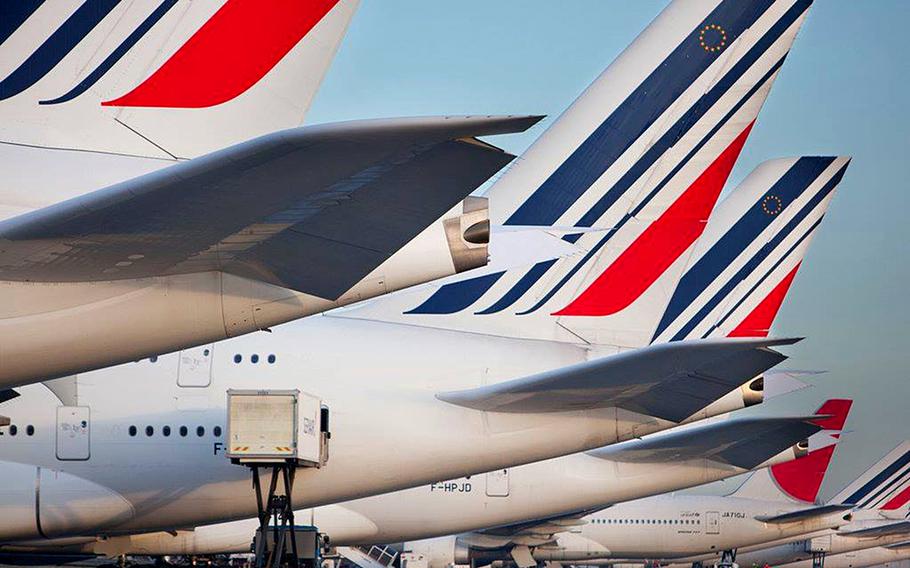 Air France-KLM will pay nearly $4 million to settle allegations of falsely reporting when it delivered the mail of service members and other Americans overseas.
From 2010 to early 2016, the airline group submitted electronic scans that inaccurately recorded when and where it delivered mail to avoid late delivery penalties, the Justice Department Civil Division contended in pursuing the company under the False Claims Act.
The U.S. Postal Service uses Air France-KLM to collect mail at various Defense Department and State Department locations overseas, as well as six sites in the U.S., and deliver the mail to numerous destinations.
The settlement resolves the government's allegations against the airline group, the Justice Department said in a statement Friday.
Air France acquired the Dutch airline KLM in 2004, creating Air France-KLM, one of the world's largest air carriers. The settlement does not require the airline to admit liability.
The $3.9 million settlement is the seventh involving airline liability for false delivery scans under the Postal Service's international commercial transportation services contract. The settlements have resulted in a combined $84 million.
Last week, Delta Air Lines agreed to pay $10.5 million to settle claims that it had falsified information about mail deliveries, including deliveries to U.S. service members abroad.
And United Airlines agreed in February 2021 to pay more than $49 million to resolve criminal charges and civil claims relating to the transportation of international mail between 2012 and 2015.
---
---
---
---