Another Russian general reported killed in action; Britain pledges rocket systems to Ukraine
By
Bryan Pietsch, Rachel Pannett, Jennifer Hassan and Robyn Dixon
The Washington Post
June 6, 2022
---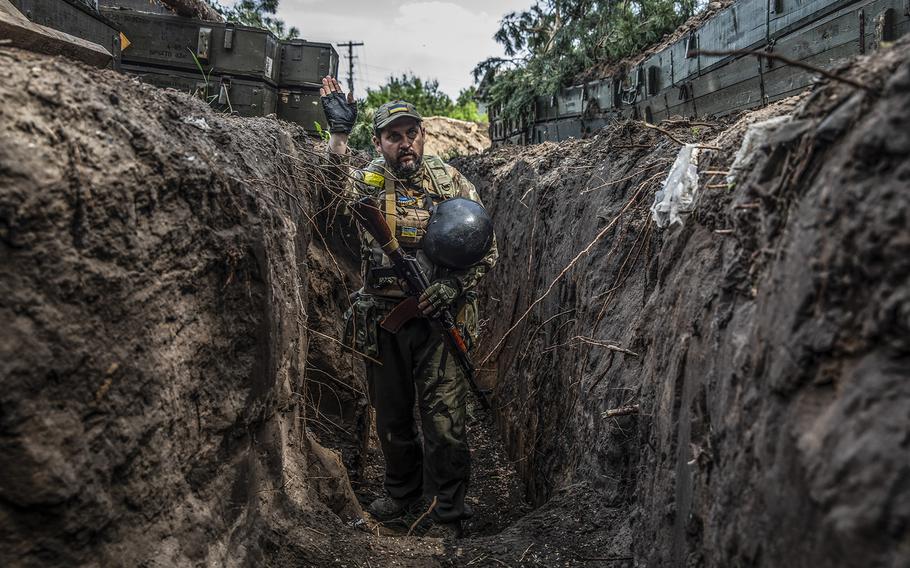 Britain said Monday it will send Ukraine multiple launch rocket systems that can strike targets up to 50 miles away, despite a threat from Russian President Vladimir Putin that Moscow would attack unspecified new targets if Ukraine were given longer-range weapons. The United States said last week it will send Ukraine rocket systems with a slightly shorter range than the systems to be sent by Britain.
"We cannot stand by while Russian long-range artillery flattens cities and kills innocent civilians," British Prime Minister Boris Johnson said Monday. In Moscow, Russian Foreign Minister Sergei Lavrov condemned the help being offered to Ukraine by other nations.
"The more long-range the systems that the West supplies to Ukraine, the further we will push the Nazis away from the territories where the threat to Russia comes from," Lavrov said during a news conference Monday.
Also on Sunday, another Russian general was killed while leading an attack on Ukrainian forces, according to Russian state television journalist Alexander Sladkov.
Maj. Gen. Roman Kutuzov was killed in fighting in eastern Ukraine, according to Sladkov, where Russia is trying to gain control in some of the toughest battles seen in the war, now in its fourth month. Sladkov said he knew the general personally.
Russia's Defense Ministry rarely confirms the deaths of generals and other senior officers, making it difficult to know how many Russian generals have been killed.
Kutuzov was the fourth general whose death in Ukraine was confirmed by Russian officials or pro-Kremlin media. Ukraine, however, claims to have killed 12, excluding Kutuzov, but three have since been reported alive. Two of them were seen on videos, and a third was awarded a medal by Russian President Vladimir Putin on May 22, according to Russian state media.
Sladkov's report on his Telegram channel was unusual because he said Russia was facing a shortage of officers such as colonels, majors and captains.
Western military analysts say Russia's lack of a strong officer corps contributed to its poor military performance in the early days of the war, forcing generals to lead high-risk assaults on the enemy rather than delegating to other officers.
Late last month, retired Maj. Gen. Kanamat Botashev was killed flying a Su-25 fighter jet over eastern Ukraine, the BBC Russian Service reported May 24. He was buried Thursday, state-owned news agency Tass reported, adding that he was shot down while carrying out a low-altitude attack.
Independent Russian media outlet Mediazona reported in April that at least 300 Russian officers have been killed, based on an analysis of social media posts, Russian media reports and documents or statements from state agencies.
Kutusov's death came days after Russian media outlet RBC reported that Putin recently fired five generals over failures in the Ukraine war — Vasily Kukushkin, Alexander Laas, Andrei Lipilin, Alexander Udovenko and Yuri Instrankin — as well as a police colonel, Emil Musin.
---
---
---
---