'Today is a beautiful day': Former airman credits military community in his recovery from horrific snowboarding crash
By
Stars and Stripes
May 11, 2022
---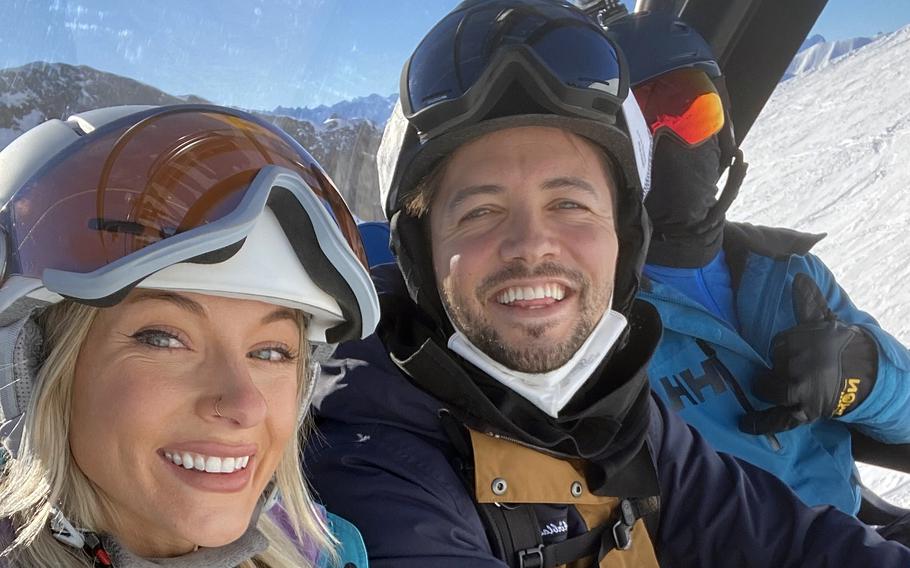 KAISERSLAUTERN, Germany — Kiefer Jones made the most of being young and living in Europe, seeking adventure ever since arriving as an airman at Ramstein Air Base.
He kept it up after leaving active duty and becoming a contractor at Aviano Air Base in Italy. Jones and his wife, Tine Kirby, often headed for the Tyrolean Alps for world-class snowboarding along the Austria-Switzerland border.
On Jan. 14, they stopped to snap a photo next to a sign at Austria's Ischgl resort. It was one of Jones' last memories before a run on the slopes that changed his life.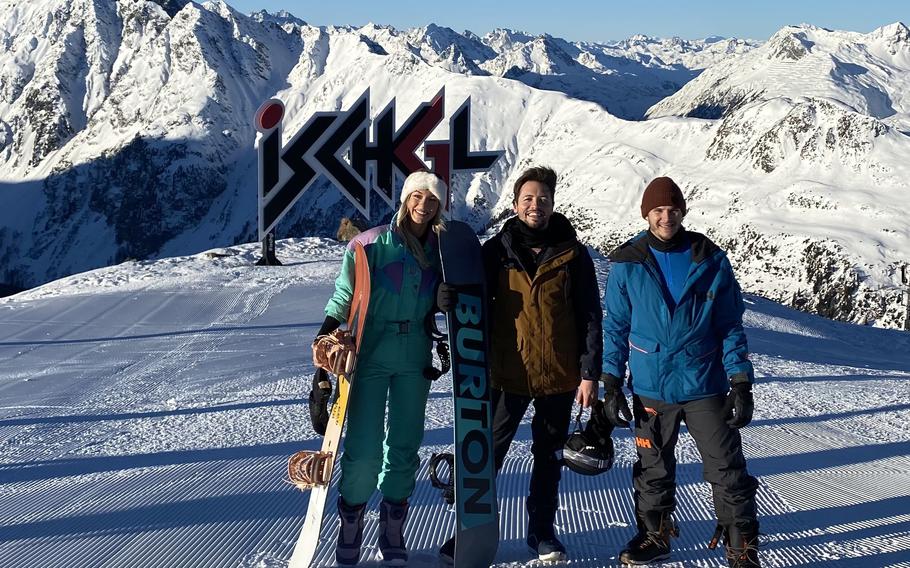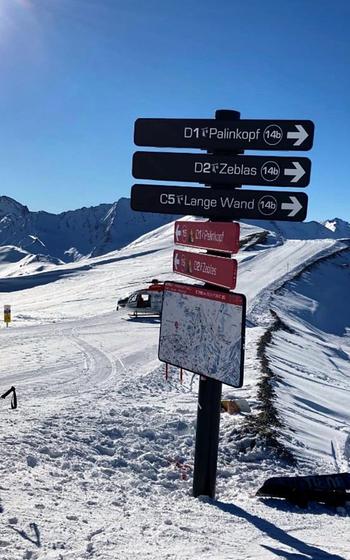 Jones, 30, suffered a severe traumatic brain injury after smashing into a steel pole between two diverging runs. His GoPro sensor clocked his speed at 45 to 50 mph when the right side of his face smacked into the pointer jutting out from the pole after he changed directions at the last minute. The impact shattered his skull into pieces and knocked him unconscious.
When Kirby and his friend Kaleb Cross reached Jones, he "was alive but barely," Kirby said. He was bleeding from his ears, nose and mouth, choking on his own blood.
Kirby flipped him over so he could breathe and flagged down others to tell rescue workers their coordinates in German.
A helicopter whisked Jones to a hospital in Innsbruck, Austria. He had 21 broken bones in his skull, shoulder, spine and ribs, blindness in his right eye and a collapsed lung.
Doctors placed him in an induced coma, reconstructed the right side of his face, repaired his lung and monitored swelling and bleeding in his brain. Jones remained in a coma for seven days and under heavy sedation in the Austrian hospital for 21 days.
"They said he was going to live," Kirby said. "But we didn't know whether he would wake up or what he would be like when he woke up."
Four months on, Jones' progress has left his doctors in "utter disbelief," he said. He's been cleared to return to work next month.
He went for his first jog and took his first flight since the accident and can hold his guitar again, a task that not long ago seemed improbable because of his shoulder injury.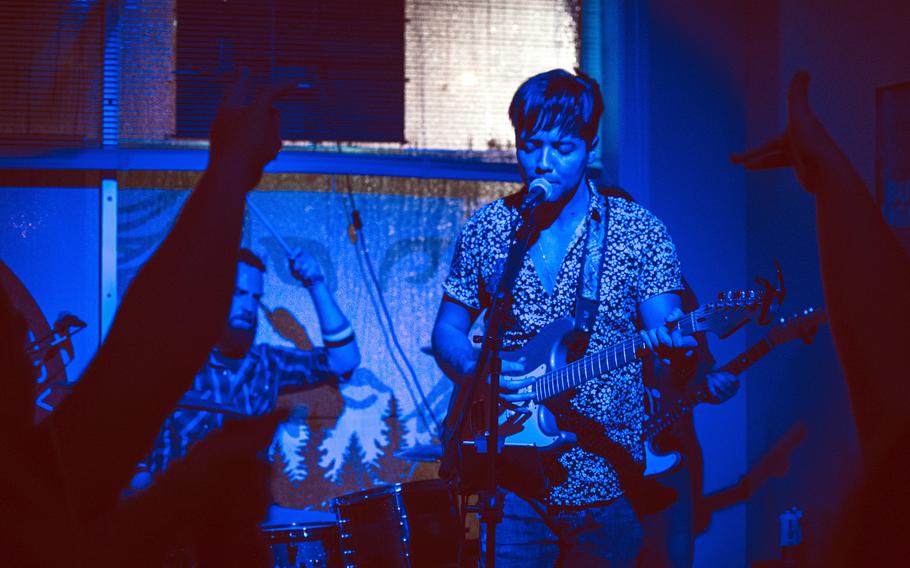 A musician since the age of 13, Jones had a band at Ramstein called Sister Margaret. They played at pubs and the base Fourth of July Freedom Fest before the coronavirus pandemic hit.
Jones credits the fullness of his recovery to the care he received at Landstuhl Regional Medical Center, the only dedicated traumatic brain injury rehabilitation center for the Defense Department in Europe.
"We rallied the troops, so to speak … to get him in early and give him the best possible functional outcome," said George Smolinski, the TBI program medical director at the hospital.
Landstuhl's TBI clinic saw Jones twice, the first time less than a month after his accident, when Jones was still in so much pain that he couldn't do physical therapy.
The clinic redid all his scans and X-rays, sending him home to Italy with results and new instructions in English. He returned in April for more cognitive tests and physical therapy.
Given the severity of his brain injury, "our whole team was surprised" at Jones' progress, Smolinski said. Being young, healthy and getting proper medical care so quickly, both in Austria and Germany, all worked in his favor, he added.
Jones and Kirby are particularly thankful for the support of the military community, which rallied behind them in numerous ways.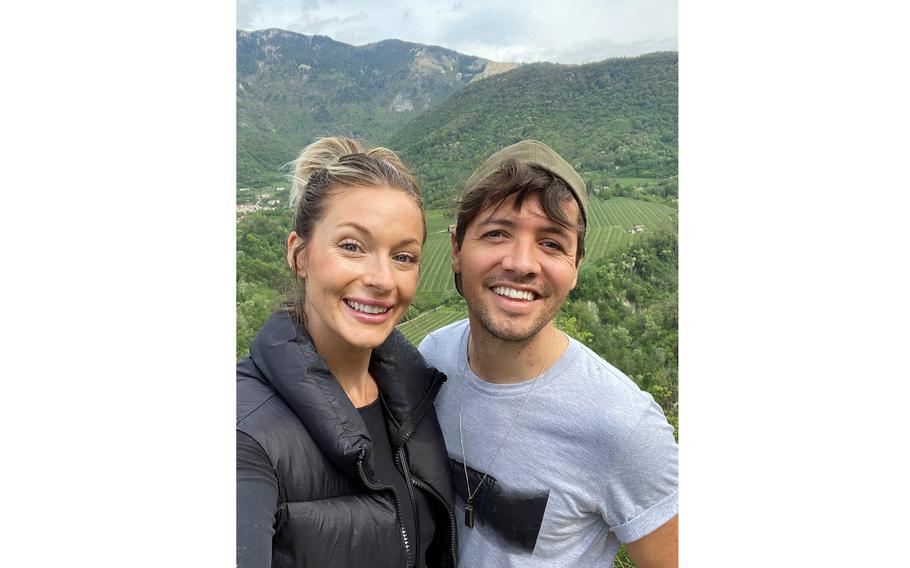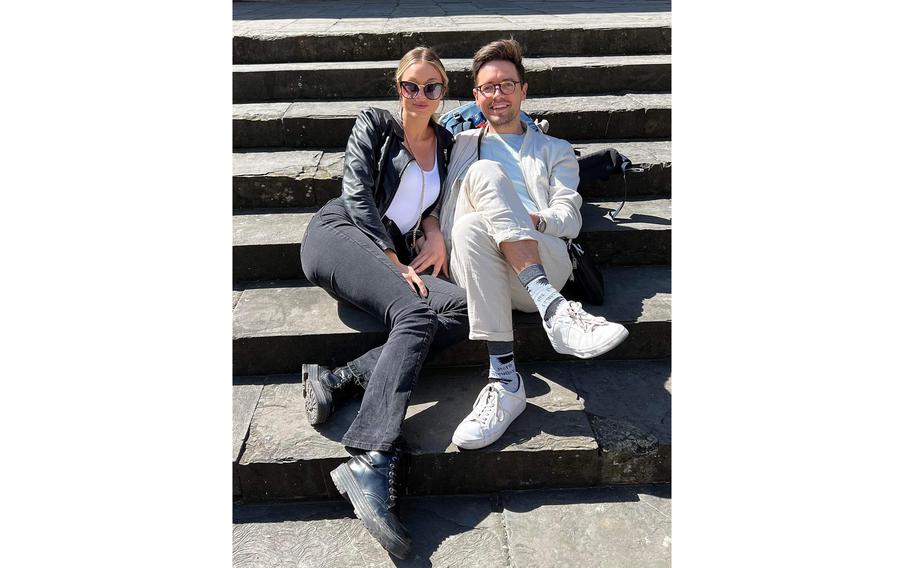 The 31st Communications Squadron at Aviano, where Jones works with airmen, and his employer Agile Defense reached out often to make sure they were OK.
Agile Defense workers donated nearly 300 hours of leave to Jones and helped with insurance claim filing, said Phillip Meikle, a program manager at the company.
A GoFundMe account that Kirby created to cover unexpected costs in the accident's aftermath raised more than $30,000 in 24 hours. Military friends and family worldwide chipped in, helping to spread the word about the couple's predicament, Kirby said.
"Others reached out, 'Hey, can I get you groceries? Can I take care of your cats? What can I do?' Kirby said.
The accident itself was a stroke of terrible luck, but Jones and Kirby say the silver linings outweigh the misfortune. For one, he was wearing a helmet and goggles, which doctors told Jones saved his life.
The pole he hit violated safety regulations, lawyers in Austria have told Jones, and a case alleging negligent bodily harm is proceeding against the resort.
Jones' only scars are a tiny one by his right eye and one by his rib cage, where a draining tube was inserted for his lung. Blindness in one eye, nerve damage on his face and tinnitus are permanent.
Jones said he's determined to remain positive. A Facebook update to family and friends last month sums up his present outlook.
"Today is a beautiful day because the mind is a beautiful thing, and mine … is going to be okay," he said. "I get to be the same person I was before the accident, and I get to keep living my life as best as I know how to do."
---
---
---
---