Attempted murder probe opened after wood tossed onto German highway injures US motorcyclist
By
Stars and Stripes
May 3, 2022
---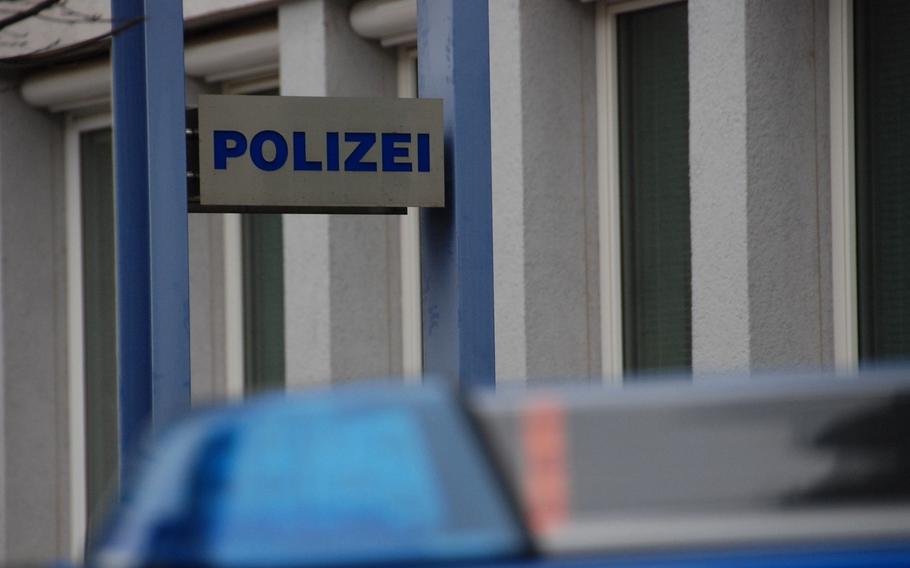 KAISERSLAUTERN, Germany — Authorities have elevated their investigation into who threw fence posts onto an autobahn near Mehlingen late last month, severely injuring an American riding a motorcycle.
Kaiserslautern police spokesman Bernhard Christian Erfort said Monday that prosecutors are treating the case as an attempted murder. It was initially investigated as dangerous traffic interference.
"The act was not a prank to begin with," Erfort said.
An unidentified 37-year-old was riding his Harley-Davidson on A63 toward Kaiserslautern around 10:30 p.m. on April 27, when about 20 large pieces of wood were thrown from a bridge onto the roadway.
Four vehicles drove over or around the logs, but the motorcyclist lost control and slid along the pavement. He broke multiple bones and was hospitalized for emergency treatment.
Investigators said they view the crime as especially heinous because the logs could have endangered many motorists. They believe that the wood came from a nearby fence intended to keep wildlife off the road.
Under German law, murder can carry up to a life sentence, while an attempted murder charge can result in lesser sentences between three and 15 years.
The crash caused more than $31,000 in damage to vehicles.
While the motive in this case remains unclear, similar events have occurred on that section of the highway, police said.
In the past nine years, items including rocks and pieces of wood have been hurled from bridges. In July 2021, a park bench was placed onto the highway, officials reported.
But until now, no one had been injured as a result.
Kaiserslautern police are asking anyone with information on the incident to call 0632-3692620.
---
---
---
---