Russia appears behind schedule in new assault on Donbas, Pentagon says
By
Dan Lamothe, Timothy Bella, David Stern
The Washington Post
April 29, 2022
---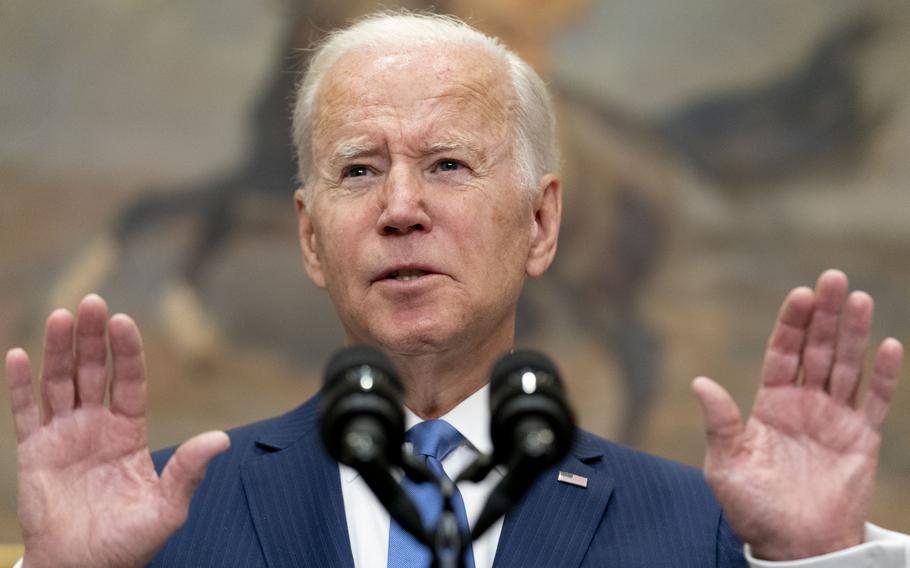 Russian forces appear to be "at least several days behind where they wanted to be" in their new assault on the Donbas region of Ukraine, the Pentagon said Friday, citing Russia's incremental progress and strong Ukrainian resistance.
The assessment comes after Russia abandoned its earlier goals in the invasion to capture the capital city of Kyiv and other major Ukrainian population centers, focusing instead on a section of eastern Ukraine where fighting has been going on for years.
Russia has relied on airstrikes, followed by artillery strikes, before moving its ground forces forward but has still faced stiff Ukrainian defenses, a senior U.S. defense official said Friday, speaking on the condition of anonymity under ground rules set by the Pentagon.
Russia's "incremental" gains are south of the town of Izyum, the official said, with ground movements that are "fairly plodding."
In Mariupol, Ukrainian officials are waiting to see whether there will be an evacuation of the Azovstal steel plant. A Mariupol official said Friday that the area remains "under tank fire" from Russian troops.
Mykhailo Vershynin, the chief of the Donetsk region patrol police, told The Washington Post that the area surrounding the Azovstal field hospital is still being bombarded at a time when officials have called for a planned evacuation from the steel plant in the besieged port city. The area is reeling after another significant air raid by Russian Tu-22M3 bombers, he said.
"Right now, we are under tank fire," Vershynin said, adding that Ukrainian forces are facing more naval artillery fire Friday. "We don't have a cease-fire."
The strikes follow "unprecedented" air attacks at a time when Ukrainian officials have accused Russia of preventing civilians trapped in the Azovstal plant from leaving.
Vershynin said a shortage of food and water "has long been critical for us, for civilians, and for the wounded."
"There is a serious shortage of this, as well as of medicines, as well as of surgical instruments," he said.
Mariupol Mayor Vadym Boychenko said in a news release that more than 600 people have been injured in the airstrikes at the hospital. Boychenko claimed that the more than 20,000 people reported to have died in Mariupol since the start of a full-scale Russian offensive there was "more than during the two years of the Nazi occupation during World War II."
Vershynin emphasized to The Post that the hundreds of wounded Ukrainians, many of whom can hardly walk or need to be carried, had to be evacuated.
"We are ready to leave the territory of the Azovstal plant," he said. "But this requires guarantees."
Meanwhile, U.N. Secretary General António Guterres said Friday he was touched by the "resilience and bravery" of the Ukrainian people more than two months into the Russian invasion.
Guterres, who met with Ukrainian President Volodymyr Zelensky in Kyiv on Thursday, tweeted photos of his time touring decimated buildings around the capital.
"I was moved by the resilience and bravery of the people of Ukraine," he wrote. "My message to them is simple: We will not give up."
Five Russian missiles rocked the capital during Guterres's visit, according to Ukrainian officials. Russia on Friday confirmed it struck the city, saying it had destroyed an arms factory. Other buildings were also reportedly hit.
Guterres, who on Thursday said the war in Ukraine was "evil," vowed that the United Nations would "redouble its efforts to save lives and reduce human suffering."
"In this war, as in all wars, the civilians always pay the highest price," he tweeted Friday.
---
---
---
---