NATO fighter jets intercept Russian planes over Black and Baltic seas
Stars and Stripes
April 29, 2022
---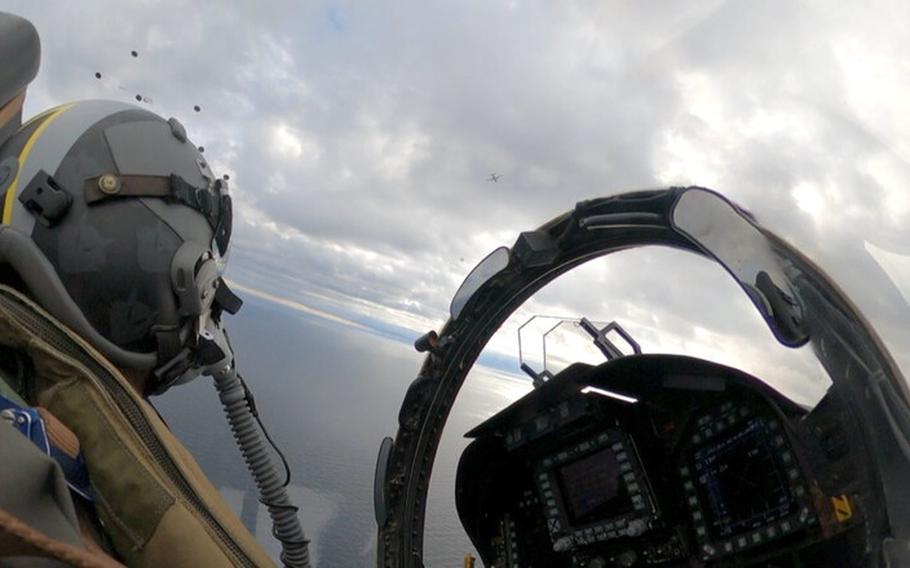 NATO fighter jets positioned around the Baltic and Black seas scrambled multiple times over four days to track and intercept Russian aircraft flying near allied airspace, NATO said Friday.
Allied radars had tracked an unspecified number of unidentified aircraft since Tuesday, NATO officials said.
"Russian military aircraft often do not transmit a transponder code indicating their position and altitude, do not file a flight plan, or do not communicate with air traffic controllers, posing a potential risk to civilian airliners," NATO's air command said in a statement.
Quick reaction fighters from Poland, Denmark, France and Spain made the intercepts in the Baltic Sea region. Meanwhile, Romanian and British aircraft scrambled from Romania to track aircraft in the Black Sea region, NATO said.
The Russian aircraft never entered alliance airspace, NATO said, adding the intercepts were conducted in a safe and routine manner.
---
---
---
---