Germany to help Ukraine with artillery ammunition, training
By
Bloomberg
April 20, 2022
---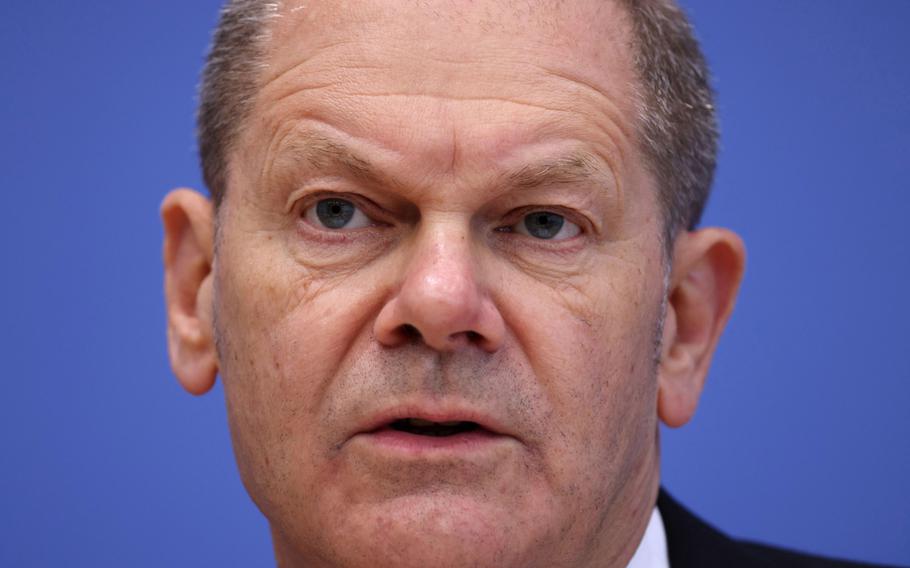 Germany will provide Ukraine with ammunition and training for heavy artillery as Chancellor Olaf Scholz comes under pressure to give more support to the effort to fend off Russian forces.
The training and ammunition are for the PzH 2000, a self-propelled, rapid-fire artillery system, which the Netherlands is sending to Ukraine, according to a senior government official. The training could be provided in Poland or Germany, but not in Ukraine because of ongoing attacks from Russia, said the official, who asked not to be identified because talks between NATO allies and Ukraine are confidential.
Foreign Minister Annalena Baerbock, who has led calls for heavy weaponry for Ukraine, confirmed Wednesday during a trip to Riga that Germany will help with artillery training and maintenance, but declined to provide further details. A government spokesman declined to comment at a regular news conference when asked about the Bloomberg report.
Chancellor Olaf Scholz has come under intense pressure, including from members of his own ruling coalition, to increase military support to Ukraine by sending heavy weapons such as tanks.
He told reporters after a video call with Group of Seven and other NATO allies on Tuesday that Germany has enlisted the country's defense contractors to help boost deliveries of weapons to Ukraine after mostly exhausting available stocks from its own armed forces. He also said it's important to deliver weapons that are immediately available and effective for Ukraine's defense, comments echoed Wednesday by Baerbock.
Germany has made 1 billion euros ($1.1 billion) available so that Ukraine can buy what she called "more complex systems that can have a long-term impact." These would include "systems that Ukraine urgently needs, especially in the east to protect against Russian artillery fire," she said in Riga after talks with her Latvian counterpart.
She pushed back against suggestions that Germany has been slow to meet Ukraine's weapons demands.
"Germany delivered stinger anti-tank systems and a great deal more without ever talking extensively about it in public so that these deliveries could happen quickly and securely," she said.
Finance Minister Christian Lindner told Bloomberg TV that Germany was "open" to delivering further weapons but only if it's done jointly with its allies, its ability to defend NATO territory isn't affected and Germany doesn't become directly involved in the conflict with Russia.
The senior government official said that instead of offering heavy equipment directly, Germany will provide tanks and armored vehicles to Eastern European countries that are willing to send Soviet-style equipment to Ukraine, which soldiers there are already familiar with. It's still under negotiation which NATO allies in Eastern Europe will supply Ukraine, the official said.
Baerbock said the government has approved plans to supply armored vehicles to Ukraine but has nothing in stock to send straight away. She confirmed that Germany will support allies that send older weapons by replacing that equipment.
"This is my understanding of foreign policy," she said. "Not to make swift promises that you may not be able to keep but to be honest about what you are able to do in the moment and creative about how you can support others."
"We as Germany are doing what we can immediately and are paving the way for further contributions we can make in the future," she added.
Latvian Foreign Minister Edgars Rinkevics was also asked about the perception that Germany isn't working hard enough to help Ukraine, and said he considered Berlin "a trusted partner."
"I want to underscore that all member states of NATO and the EU, including Latvia and Germany, have done the maximum to provide what they have available," he said. "Germany is a trusted friend and ally. We're doing a lot, but we must do more."
---
---
---
---