Operations at US naval base in Sicily unaffected by anti-NATO crowd at protest
Stars and Stripes
March 21, 2022
---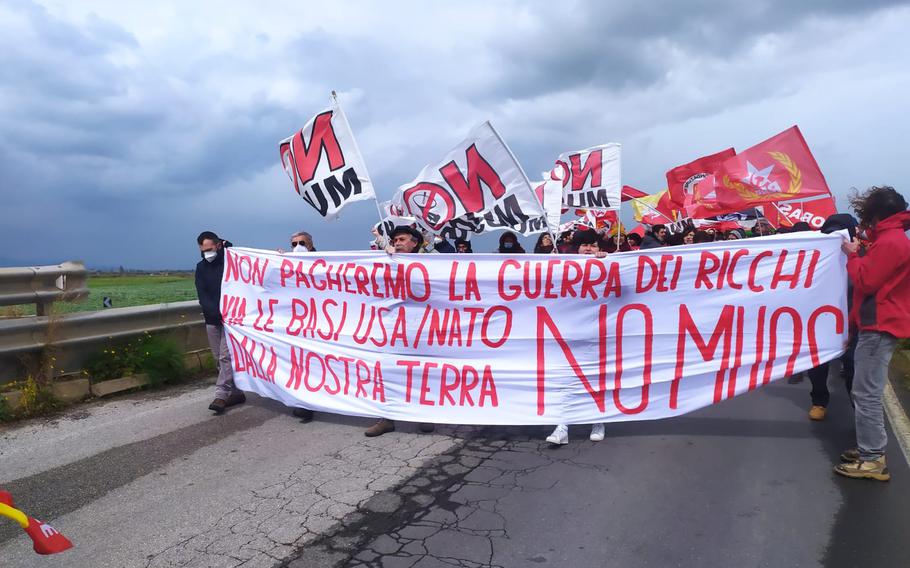 Protesters opposed to war and NATO gathered at Naval Air Station Sigonella in Sicily over the weekend, but the peaceful demonstration did not disrupt operations or prevent people from reaching the base, a Navy official said Monday.
On Sunday, a crowd estimated at no more than 125 blocked one road providing access to a portion of the base, known as NAS II, that includes an airport and a flight line, but the main gate and other access roads remained open, Capt. Kevin Pickard Jr., commanding officer of NAS Sigonella, said in a Monday statement.
The base was notified in advance of the protest and coordinated with Italian law enforcement agents, who ensured that the demonstrators remained in a preapproved area, he said.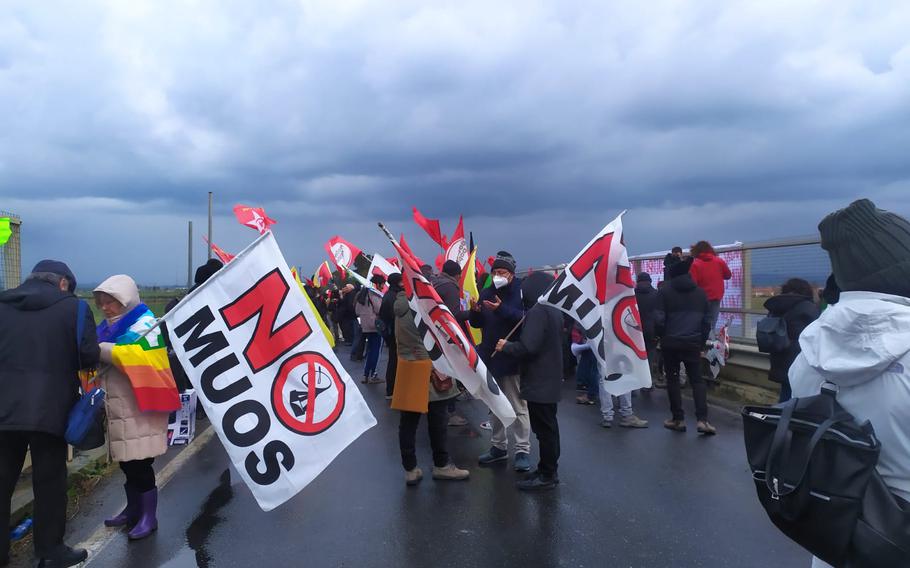 Spurred in part by Russia's invasion of Ukraine, protesters called for the end of U.S. bases in Italy, which contribute to NATO's mission. They also criticized military spending by the Italian government.
The protest was organized by No Muos, a coalition of Italians who are against NATO, among other things.
The protest started about 10 a.m. and appeared to be over by 1:30 p.m., according to the base's Facebook posts.
NAS Sigonella is divided into three sites: the Marinai Housing Complex, NAS I and NAS II.
---
---
---
---