Man looking for Donald Trump at Air Force base in England charged with drunken driving
Stars and Stripes
March 18, 2022
---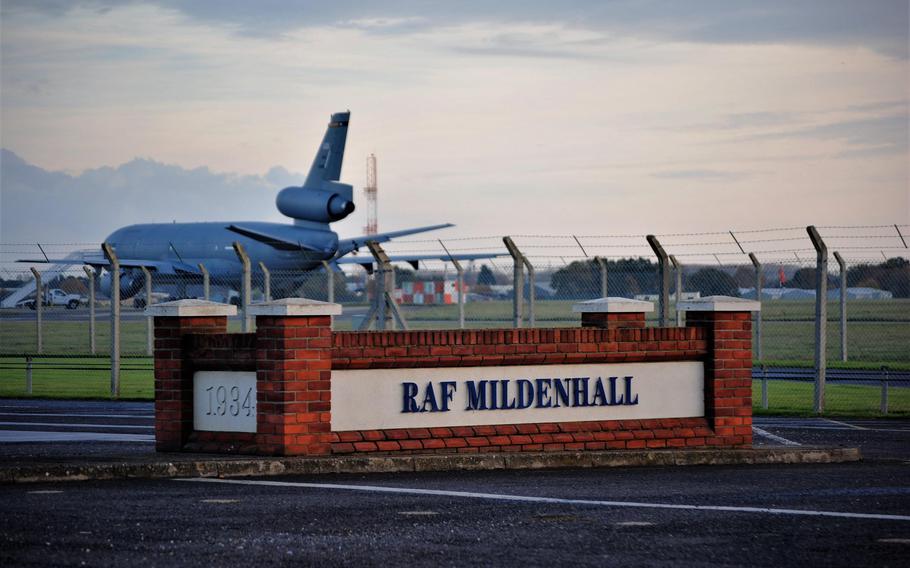 RAF MILDENHALL, England — A local man who showed up at RAF Mildenhall looking for former President Donald Trump faces drunken driving charges, English law enforcement authorities said Friday.
Kevin Mole, 36, of Crow Hall Estate, Downham Market, was released on bail after being arrested outside the base earlier in the week, Suffolk police told Stars and Stripes.
Mole showed up at the base gate at 6:30 a.m. Monday and attempted to gain access to meet Trump, a U.S. Air Force 100th Refueling Wing statement said Friday.
Airmen with the 100th Security Forces Squadron and U.K. Defense Ministry police safely arrested him and transferred him to local authorities, the wing statement said.
Trump did arrive at Mildenhall during a 2019 Air Force One refueling stop, but he wasn't there this week.
Mildenhall police summed up the incident with "#WrongCountry" on their Twitter account.
---
---
---
---