World's central banks told not to blink at war, hold course
By
Bloomberg
March 17, 2022
---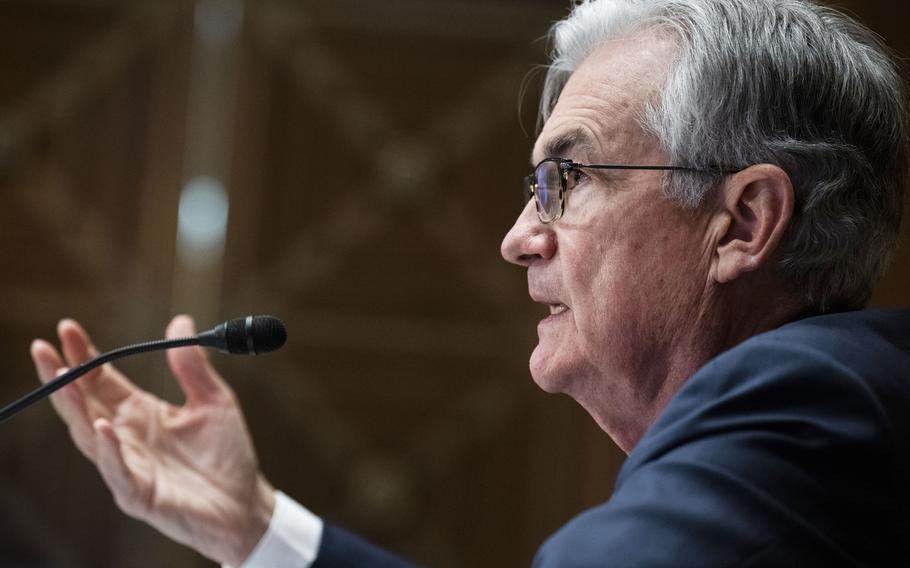 Global central banks should focus on fighting inflation and leaving governments to respond with spending to cushion economies from the impact of the war in Ukraine, the Organization for Economic Cooperation and Development said.
The Paris-based group estimates that the conflict's effects will take more than 1 percentage point off global growth this year and drive up inflation by a further 2.5 percentage points from already-high levels. It said the right mix of economic policies is for governments to extend support and central banks to stay focused on price risks.
"Steps towards the normalization of monetary policy should continue in the advanced economies, albeit at a differentiated pace and with frequent reassessment as the conflict evolves," the OECD said. "Additional temporary, timely and well-targeted fiscal measures, where feasible, provide the best policy option to cushion the immediate impact."
The comments follow Wednesday's decision by the Federal Reserve to begin a campaign of what is set to be aggressive interest-rate hikes, with Chair Jerome Powell saying he is acutely aware of the need to restore price stability. The European Central Bank has given itself more options to delay when it could start raising rates, although it has brought forward plans to end net asset purchases.
OECD simulations show euro-area growth is most at risk. Many European governments have already taken action that chimes with its fiscal recommendations, introducing targeted support for firms and households hit by the surge in energy prices.
"We do not yet know how this will fully play out but we do know this will hurt the global recovery and push inflation even higher," OECD Chief Economist and Deputy Secretary-General Laurence Boone said. "Government policy has a crucial role to play in re-establishing some of the certainty and security we have lost."
The OECD estimates that a well-targeted 0.5% rise in fiscal spending for one year among its 38 member states could offset one half of the estimated decline in output from the conflict, without making it significantly more difficult for central banks to keep control on prices.
"Inflation would also rise due to the demand shock, but to a relatively limited extent," officials said
The Paris-based group, which has ejected Russia from participating in any of its bodies, was due to release fuller forecasts but decided against that because of the uncertainty stemming from the consequences of the war. In its report, the OECD highlighted that helping Ukrainians fleeing the conflict is also dominating government policy.
"Some 3 million people have fled Ukraine with more waves of refugees expected in the weeks ahead," officials said. "Immediate spending priorities for governments include the costs of supporting refugees in Europe."
---
---
---
---