Travel to parts of Turkey opens up for DOD personnel
Stars and Stripes
March 16, 2022
---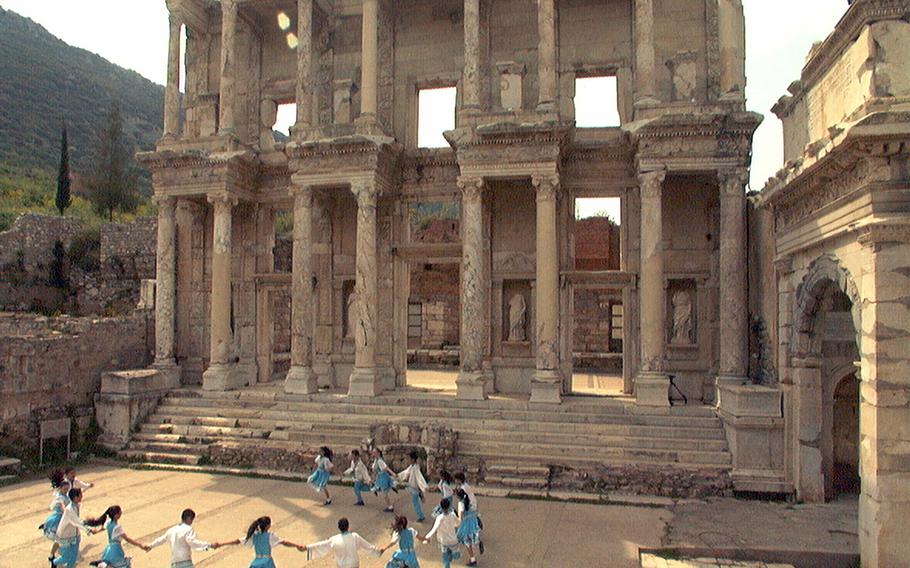 Travel to Turkey for Defense Department personnel and command-sponsored family members no longer requires approval at the component commander level, according to new U.S. European Command rules, which also bar solo trips to Turkey.
EUCOM is updating its travel requirements for Turkey to align with Defense Department and State Department guidance, a spokesman for the command said Tuesday. Under the new rules, all travel to Turkey must include at least two people, according to EUCOM.
"This can include DOD personnel, civilian personnel involved in the mission or family members," said a statement from U.S. Air Forces in Europe–Air Forces Africa.
The command announced Friday that it had updated its Turkey travel requirements in line with EUCOM guidance, officials said.
"The two-person travel policy is the rule, and exceptions will not be granted solely on unavailability of a second person," USAFE-AFAFRICA said.
Exceptions may be considered for family members visiting personnel assigned to Turkey, a USAFE-AFAFRICA spokesman said Wednesday.
Previously, USAFE personnel needed approval from the USAFE-AFAFRICA commander or "his designee" to travel to Turkey, EUCOM said.
Travel to southeastern Turkey requires approval from the first O-6 — either a colonel or a Navy captain — or the GS-15 civilian equivalent in one's chain of command, according to the updated travel policy.
The policy extends to the following provinces: Hataty, Kilis, Gaziantep, Sanliurfa, Mardin, Sirnak, Hakkari, Adana, Kahramanmaras, Diyarbakir, Malatya, Osmaniye, Batman, Siirt, Van, Britlis and Adiyaman. It applies to all official travel, emergency leave and unofficial travel, according to the updated rules.
DOD personnel, including family members, are required to enroll in the State Department's smart traveler program prior to entering or traveling within Turkey.
Unofficial travel to Turkey for DOD personnel had generally been banned since 2015 because of the deteriorating security situation in the country. But as of 2016, general officers were granted the authority to waive the prohibition for people in their command.
In September 2016, DOD made all assignments to Turkey one-year unaccompanied tours.
That decision came about six months after the Pentagon pulled hundreds of family members of military personnel out of Incirlik Air Base and smaller bases in Izmir and Mugla.
---
---
---
---