DODEA teachers win $10,000 presidential math and science award
By
Stars and Stripes
March 10, 2022
---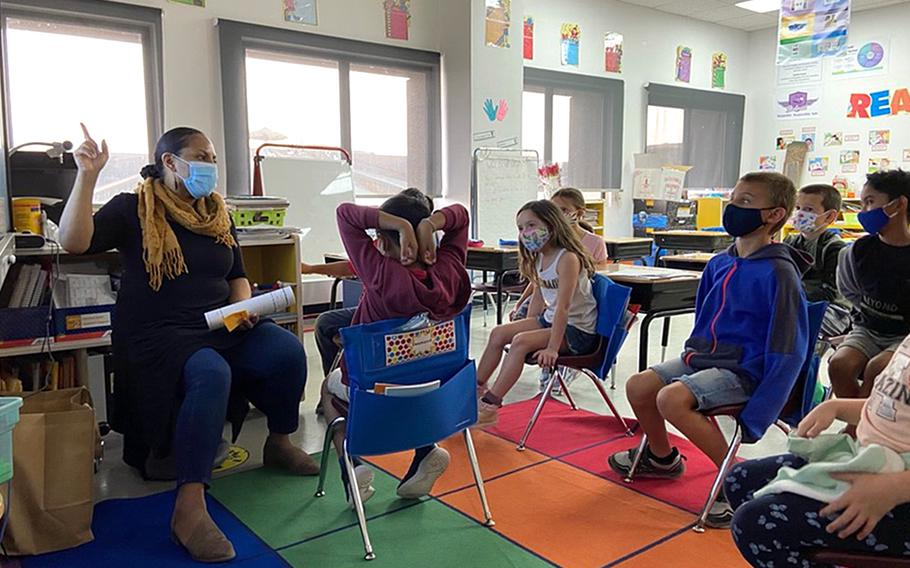 Lachanda Garrison's math lessons for elementary students at The Bahrain School often start with a story.
Presenting a photo of a student — shared with parental permission — Garrison asks questions to get the rest of the group thinking about what's happening in the image. It could be a family celebration or vacation, for instance.
"I ask simple questions — what do you notice? What do you wonder?" she said. Everyone can answer regardless of math ability. She then poses a math problem that relates to the photo.
"Stories are known to be an effective tool for learning," Garrison said. "The math connects to something real."
In the process of reinforcing academics, "we celebrate … and showcase that student," she said.
Garrison's inclusive approach to math instruction is gaining some national attention.
Last month, she received the Presidential Award for Excellence in Mathematics and Science Teaching. The program is the highest award mathematics and science teachers can receive from the U.S. government, according to the White House. The award alternates annually between kindergarten through sixth grade and seventh through 12th grade teachers.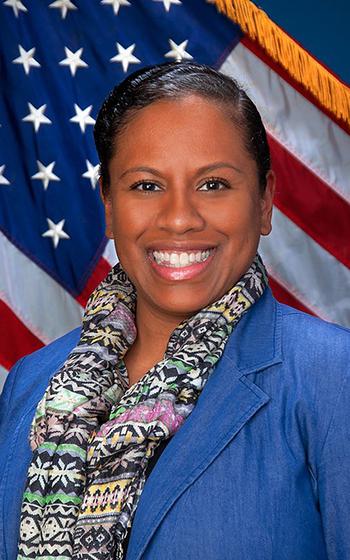 Garrison, a math support specialist, was one of two educators from the Department of Defense Education Activity to receive the 2020 award, which comes with a $10,000 prize. The awards, announced last month, were delayed by the pandemic. Around the nation, 117 individuals and organizations were recognized.
Antoine Sharpe, a mathematics instructional systems specialist at DODEA headquarters in the United States, also was recognized by the White House. Prior to his current job, he spent the last four years teaching math at Humphreys Middle School in South Korea, according to DODEA.
Garrison and Sharpe have a combined 31 years of teaching experience.
Garrison also was named the 2021 DODEA Teacher of the Year. At the time, she taught second grade in Bahrain. She also previously taught in Rota, Spain, for DODEA.
The application process for the White House award was rigorous, Garrison said.
After someone nominated her — she's not sure whom — she answered a series of written essays and submitted a 30-minute video recording of one of her lessons.
"I did not win this award on my own might," she said. "There are a lot of people who support me, who mentor me, who are thought-partners for me.
"This is a collective and collaborative effort with all of those amazing educators and students who surround me," she said.
---
---
---
---