Boris Johnson urged to speed up UK sanctions on wealthy Russians
By
Bloomberg 
March 2, 2022
---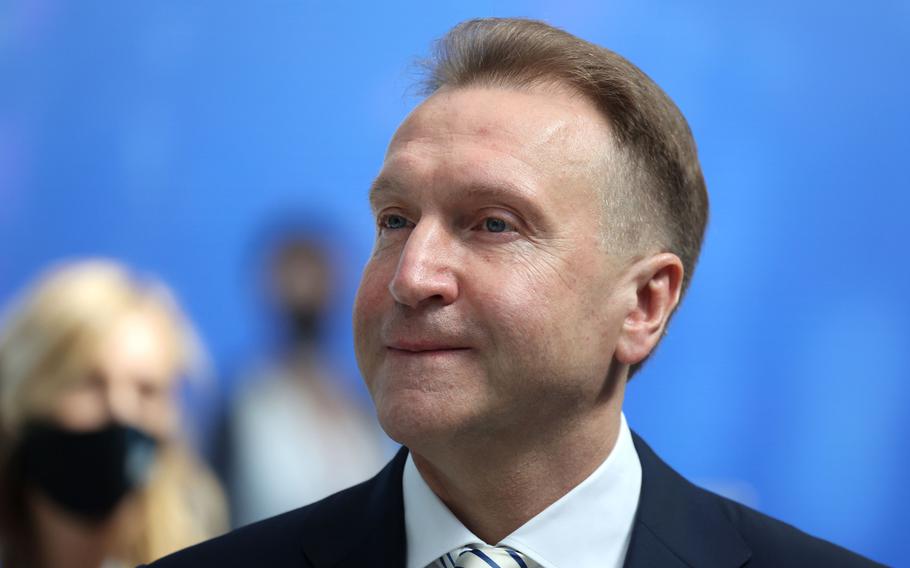 Prime Minister Boris Johnson was accused of being slow to act in sanctioning Russian billionaires after the U.K. lagged the U.S. and European Union in targeting individuals with links to Vladimir Putin.
In Parliament, opposition Labour Party leader Keir Starmer questioned why Igor Shuvalov, Putin's former deputy prime minister, is not on the U.K. sanctions list despite being on the European Union's.
Shuvalov owns "two flats, not five minutes walk from Parliament. They're worth over 11 million pounds ($15 million)," Starmer told lawmakers on Wednesday. "When will the prime minister sort this out?"
The U.K. imposed sanctions on eight of the wealthiest Russians after Putin's invasion of Ukraine last, as well as on a wider list of more than 100 named individuals and entities. But there's frustration among MPs of all political stripes that more haven't been targeted. Starmer also accused the government of dragging its feet on a register of foreign owners of U.K. property.
Johnson said the U.K. should "be proud of what we have done already" and that he will continue to "tighten the vice on the Putin regime." The government will publish a full list of individuals associated with the Russian leader and his government, he said.
Speaking to reporters later, Johnson's spokesman, Max Blain, said the U.K. has gone further than other governments in targeting Russian banks and companies and that sanctions require "requisite evidence."
Yet even Conservative MPs are frustrated, accusing the Foreign Office of not being prepared for sanctions. Foreign Secretary Liz Truss has said that sanctioning is "not a competition" with other nations. On Tuesday Home Secretary Priti Patel said there are "legal reasons" for the time being taken.
Asked by Starmer why he hasn't imposed sanctions on Roman Abramovich, a Russian billionaire who owns a number of U.K. properties as well as Chelsea Football Club, Johnson said it wasn't "appropriate" to comment on individuals.
Abramovich is selling his London properties, according to Labour MP Chris Bryant, and a Swiss billionaire. A representative for Abramovich didn't immediately respond to a request for comment from Bloomberg on that report.
Johnson this week unveiled an Economic Crime Bill that includes the creation of a register of foreign owners of U.K. property.
While Starmer told the premier his party backs the measure, he also questioned why it wouldn't take effect until a year and a half after the bill becomes law -- meaning that even if it's fast-tracked through Parliament, the register won't be enforced until at least late 2023.
"Why are we giving Putin's cronies 18 months to quietly launder their money out of the U.K. property market and into another safe haven?" Starmer asked.
The register was first proposed in 2016 by then Prime Minister David Cameron, but even though draft legislation was published two years later, foot-dragging by successive Tory governments has sparked concerns by opposition parties and rank-and-file Conservatives alike about the persistence of a London "laundromat" used to clean up illicit wealth.
The U.K.'s National Crime Agency estimates money laundering costs Britain 100 billion pounds a year.
---
---
---
---