Fort Riley brigade's nine-month tour in Europe extended amid Russian invasion of Ukraine
By
Stars and Stripes
February 25, 2022
---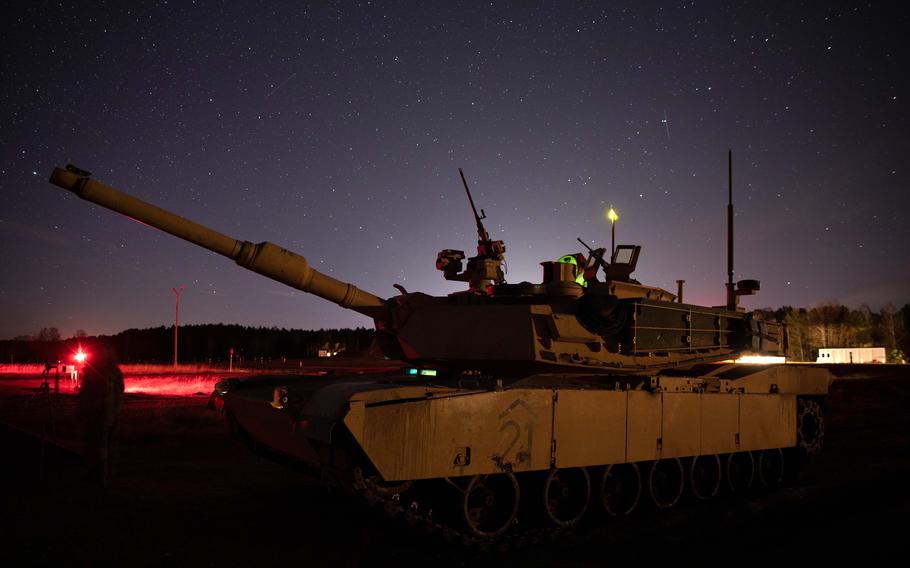 RZESZOW, Poland — A U.S. Army tank brigade's nine-month rotation to central and Eastern Europe that was slated to end within weeks has been extended, Army officials said Friday, in a decision that comes in the wake of Russia's invasion of Ukraine.
The 1st Armored Brigade Combat Team, 1st Infantry Division, based out of Fort Riley, Kan., is deployed in places such as Poland, Romania and Latvia on a mission to deter Russian aggression in the region.
"We can confirm that 1ABCT, 1ID has been extended. While we don't have a timeline for that extension, it will only be for as long as they are needed," U.S. Army Europe and Africa said in a brief statement.
The decision to extend soldiers at the tail end of an already lengthy deployment underscores how concerned U.S. military officials have become in connection with Russia's war on Ukraine, where fighting has stretched across large swaths of the country.
While U.S. President Joe Biden has repeatedly said there is no military role for the U.S. inside Ukraine itself, forces are being added to reassure allies and send a signal of American resolve to Moscow.
The Pentagon already has moved about 5,000 U.S.-based troops to Europe. And in the days and weeks ahead, about 7,000 more U.S. service members will be dispatched to the Continent. The largest contingent is coming from the 1st Armored Brigade Combat Team, 3rd Infantry Division at Fort Stewart, Ga.
In addition to those crisis response deployments, the 3rd Armored Brigade Combat Team, 4th Infantry Division from Fort Carson, Colo., is headed to Europe as part of a preplanned rotation in support of the Pentagon's Atlantic Resolve Campaign, which is focused on deterring Russia.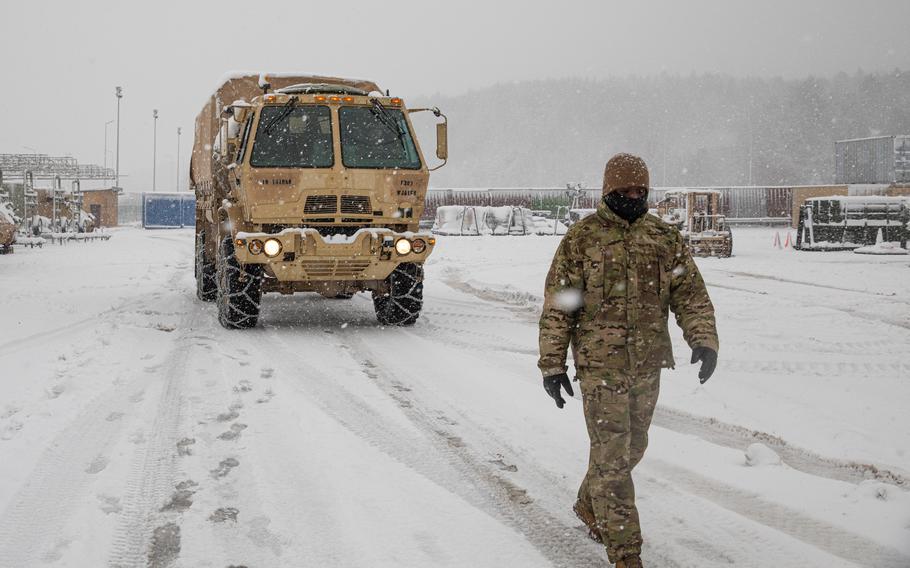 The Fort Carson soldiers are the replacement unit for the 1st Armored Brigade out of Fort Riley. Now that the unit's mission has been extended, the Army could have three U.S.-based brigades on European soil simultaneously.
The idea of rotating tank brigades to Europe was developed in response to Russia's initial intervention in Ukraine in 2014. At the time, the U.S. military had no tanks in Europe left — the last were sent back to the U.S. in 2013 as part of a long post-Cold War drawdown.
The Army gradually has reconstituted its forces in Europe, with added rotational forces, pre-positioned weapons stockpiles and more forward-based units.
---
---
---
---