Germany-based US soldier faces murder charge for fatal wreck that killed another soldier
By
Stars and Stripes
February 14, 2022
---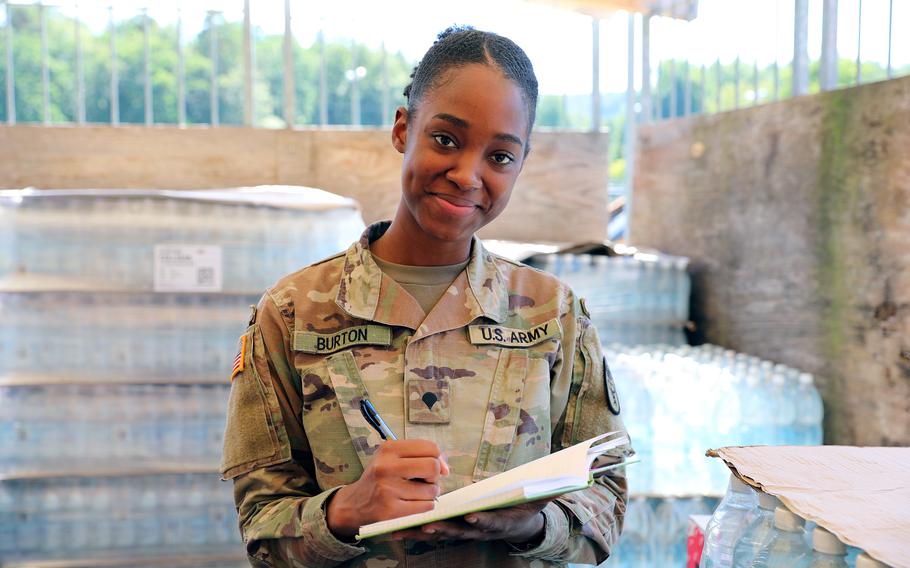 KAISERSLAUTERN, Germany — A 21st Theater Sustainment Command soldier is facing charges of murder, involuntary manslaughter and assault for his role in a car crash last spring that killed one Kaiserslautern-based U.S. soldier and seriously injured another.
Pvt. Trevon K. Coley is also charged with obstructing justice for claiming he was not the driver of the other vehicle; leaving the scene of the March 5, 2021, wreck without assisting the victims; and driving without a valid U.S. Army in Europe driver's license, according to a court-martial charge sheet.
Coley's military trial is scheduled to begin in May in Kaiserslautern. He is assigned to the 39th Transportation Battalion, 16th Sustainment Brigade.
Prosecutors allege Coley was speeding when he crashed into a vehicle driven by Sgt. Monesha L. Burton at a four-way intersection near Kleber Kaserne and Daenner Kaserne.
Burton, 22, died from her injuries. Burton's passenger, a 26-year-old soldier who was not named, suffered serious injuries, including multiple skull and rib fractures and disk herniations, according to the charge sheet.
The murder charge stems from the allegation that Coley drove "his vehicle in a way that was inherently dangerous," according to the charge sheet.
Burton, of Hammond, La., was a veterinary food inspection specialist at the Veterinary Branch Kaiserslautern, Public Health Activity-Rheinland Pfalz. She planned on making the Army her career and came from a long line of soldiers, she said in a 2020 Army-produced video where she discussed her career.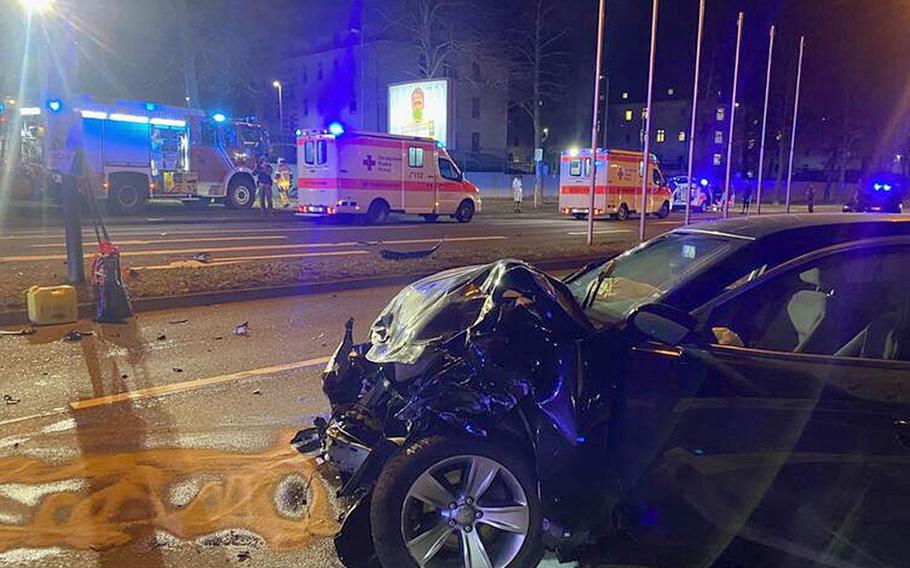 In April 2021, Coley acknowledged his involvement in the car accident on his Facebook page.
"In March two weeks before my birthday I was involved in a car accident where I lost a friend and one in critical condition," Coley wrote. "Never in my life have I felt so depressed and heartbroken.
"All I can do is think and question my self never in a million years would I think something like this would ever happen and think why it happened. Still till this day I don't know how I was able to walk out of the car with only a ankle sprain." 
Coley is also charged with operating an electric scooter at or near Kaiserslautern while drunk in August 2020.
A total of four soldiers assigned to Army units in the Kaiserslautern area were involved in the wreck, the Army said last March.
---
---
---
---