'Adapt and overcome': Theater group on Army base takes show outside after sprinklers soak stage
By
Stars and Stripes
February 14, 2022
---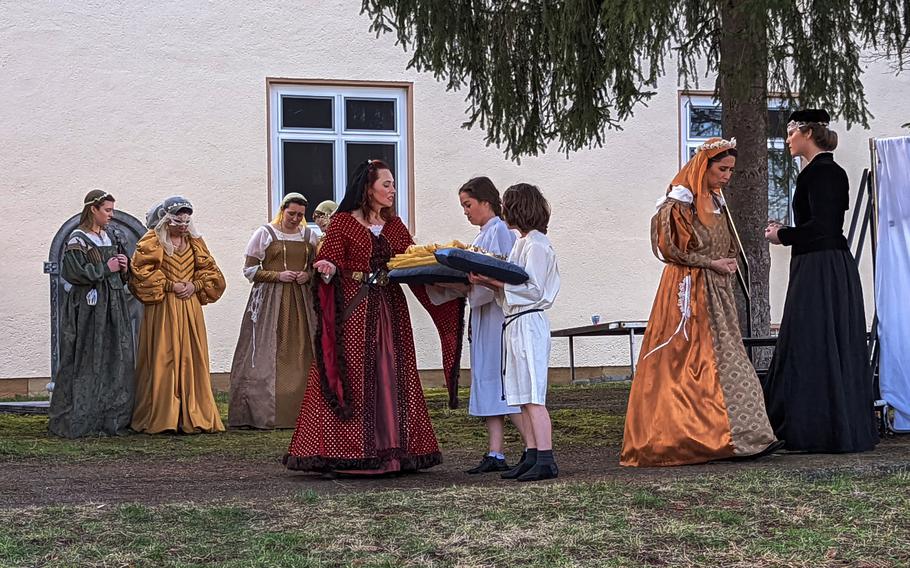 KAISERSLAUTERN, Germany — A local military community theater group faithfully carried out the entertainer's charge that the show must go on, taking a Sunday performance of "Medea" outside after fire sprinklers flooded their stage.
About 90 minutes before the 2 p.m. showtime at the Kleber Kaserne theater, a smoke machine triggered the sprinklers, which were turned off after about 15 minutes.
But the gush of water damaged some of the seats and the danger of electric shock meant that no lights or sounds could be used in the performance.
"Obviously, our first priority was getting everybody out," Amy Smolinski, the managing artistic director of the KMC Onstage theater group told Stars and Stripes on Monday. "But then we immediately started thinking what we could do continue with the show."
Christine Lumpkin, who directed the rendition of the ancient Greek tragedy written by Euripides, said she was shocked when she arrived and saw the nearly three-dozen cast and crew members standing in the parking lot with water streaming out a side door.
"Amy and I had a quick meeting, and I jokingly pitched: 'Well, we could do it in the parking lot, outside like the ancient Greeks did,' " Lumpkin said.
The joke would become reality. Smolinski called the local Morale, Welfare and Recreation office and got permission to hold the play on a grassy picnic area across the parking lot from the theater.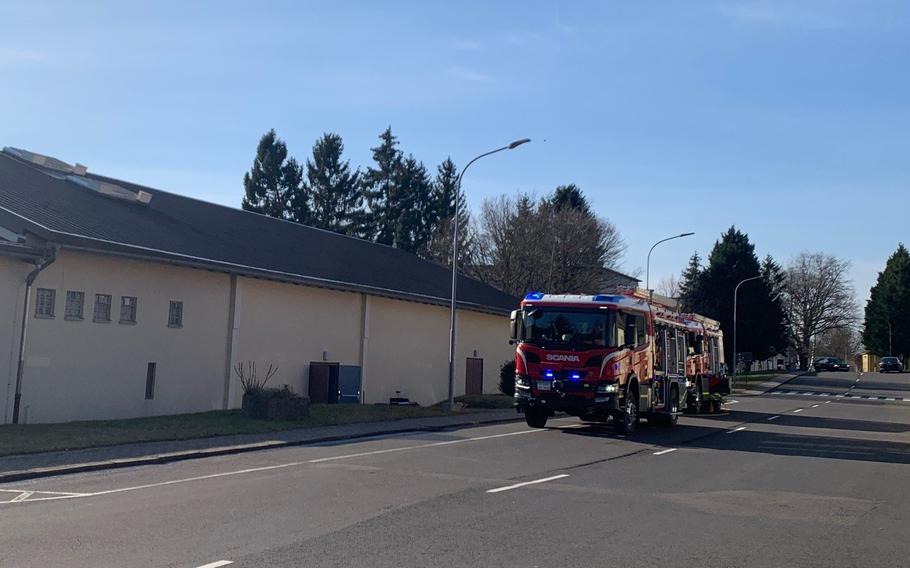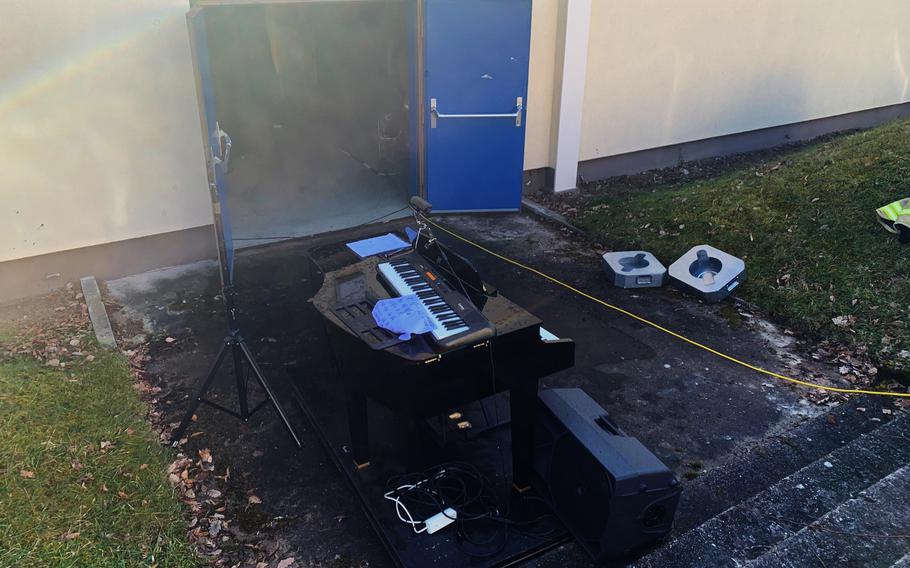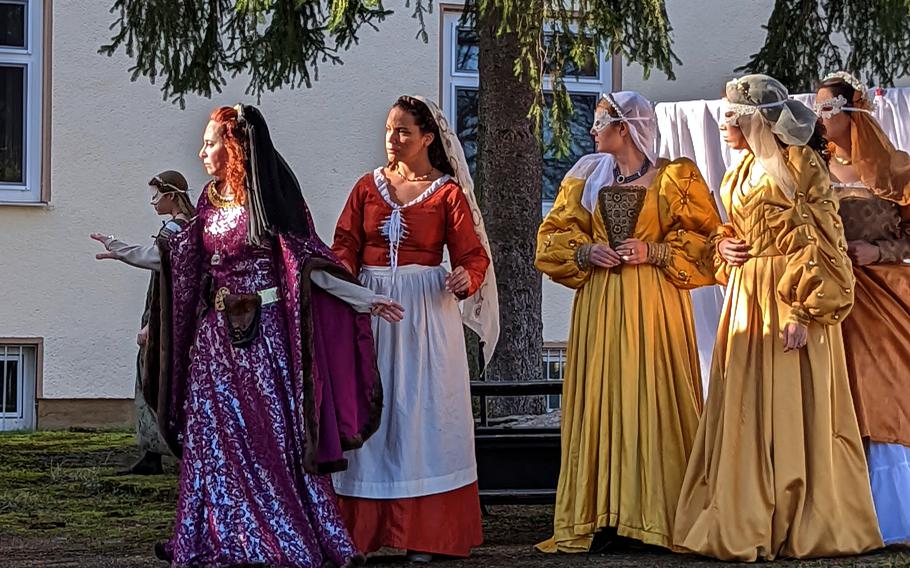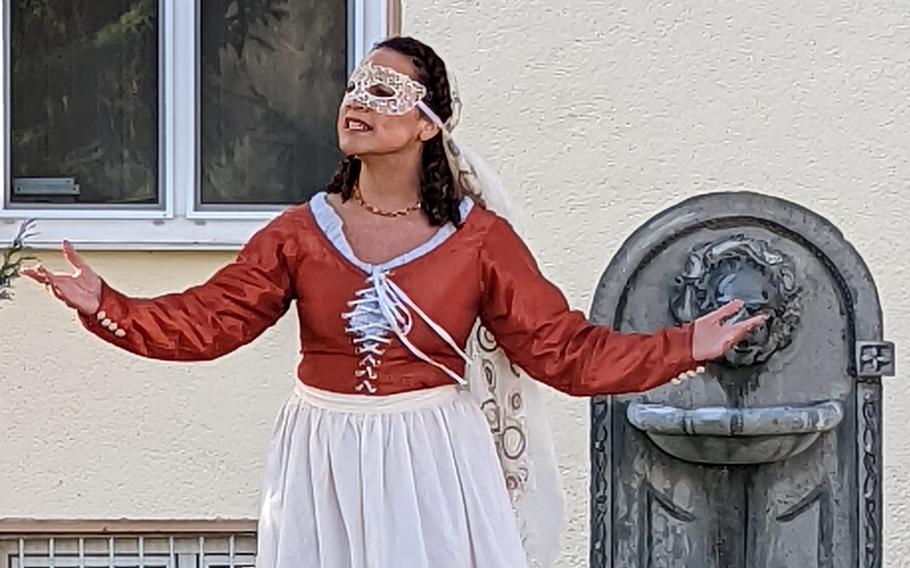 With the help of Junior Reserve Officers' Training Corps cadets from Ramstein High School, who were volunteering as ushers, and even members of the public, the cast and crew constructed a makeshift set outside within an hour.
It was an unusually sunny February afternoon. Still, the 45-degree temperature was a bit too cold for some, especially those who were dressed to be indoors. About half of the ticketholders stayed for the performance.
"Everybody grabbed blankets from their cars, towels, extra jackets and made it work," said Jessica Terrell Dabriel, a theatergoer who decided to stay. "A nearby cafe was also open where we were able to get warm drinks."
Dabriel said the experience inspired her 7-year-old daughter, who wants to get into theater. She didn't want to leave, even after two hours sitting outside.
Sunday's show was the last performance of "Medea" at the Kleber Kaserne theater this season. Those who chose to leave were given tickets to the next show, "Into the Woods," which begins its run of nine performances in mid-March.
As of Monday afternoon, safety officials were still inspecting the theater and it was unclear whether the water had caused any serious damage.
Smolinski said the solidarity she witnessed Sunday filled her with gratitude and pride.
"It was really amazing and heartwarming to see," she said. "This is really the best of Army culture and the best of theater culture, that when something happens unexpectedly, we adapt and overcome."
---
---
---
---