US advance troops arrive in Romania
By
Stars and Stripes
February 8, 2022
---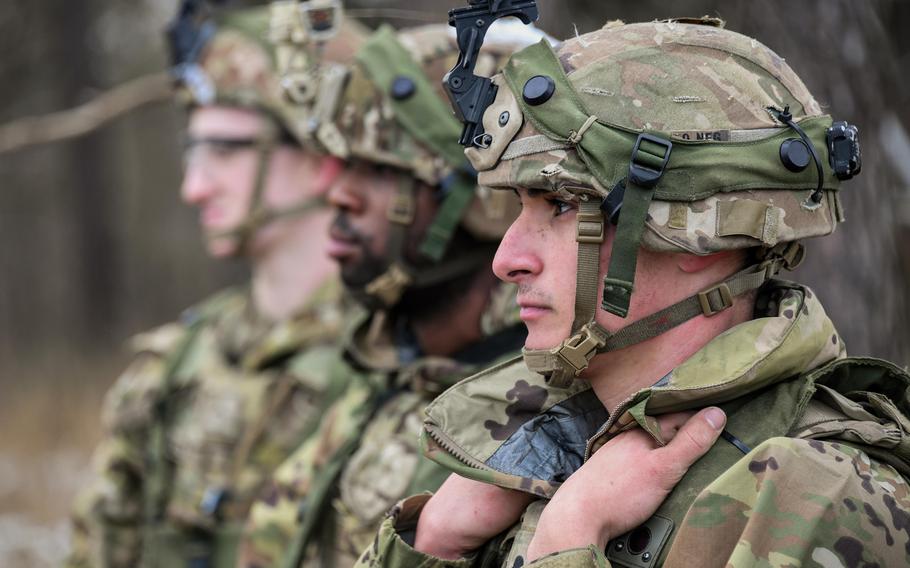 STUTTGART, Germany— About 100 U.S. service members have arrived in Romania to lay the groundwork for a follow-on force that is deploying to reassure allies worried about potential Russian aggression, Romanian officials said Tuesday.
Defense Minister Vasile Dancu told reporters in Romania that "the Americans have arrived," while another 1,000 troops are on the way.
U.S. Army Europe and Africa confirmed in a statement Tuesday that elements of the 2nd Cavalry Regiment "have started movement to Romania and are due to arrive over the coming days."
U.S. forces actually have been in Romania long before the decision to send elements of the Vilseck, Germany-based 2nd Cavalry Regiment to the country. There are about 900 U.S. troops carrying out a wide range of long-standing missions, U.S. European Command said last week. The incoming cavalry soldiers will more than double those troop levels.
President Joe Biden ordered 3,000 U.S. troops — 2,000 of which are coming from Fort Bragg, N.C. — to be repositioned in an effort to reinforce NATO's eastern flank. About 1,700 soldiers from the 82nd Airborne will work out of Poland, while another 300 soldiers will set up a task force headquarters in Germany.
The moves come amid concerns about Russia's military buildup around Ukraine, which has sparked fears of a new invasion of that country. To date, there has been no indication that Moscow intends to target NATO members. Still, as tensions have ratcheted up, allies in central and Eastern Europe have sought security reassurance.
It isn't unusual for the 2nd Cavalry Regiment to carry out missions beyond its garrison in Bavaria. For years, the unit has convoyed along NATO's eastern flank for training exercises. The regiment also has led NATO's multinational battlegroup in northeastern Poland, some 50 miles from Russia's military exclave of Kaliningrad.
---
---
---
---