USO in Grafenwoehr back to full service after renovations that followed 2019 flood
By
Stars and Stripes
February 3, 2022
---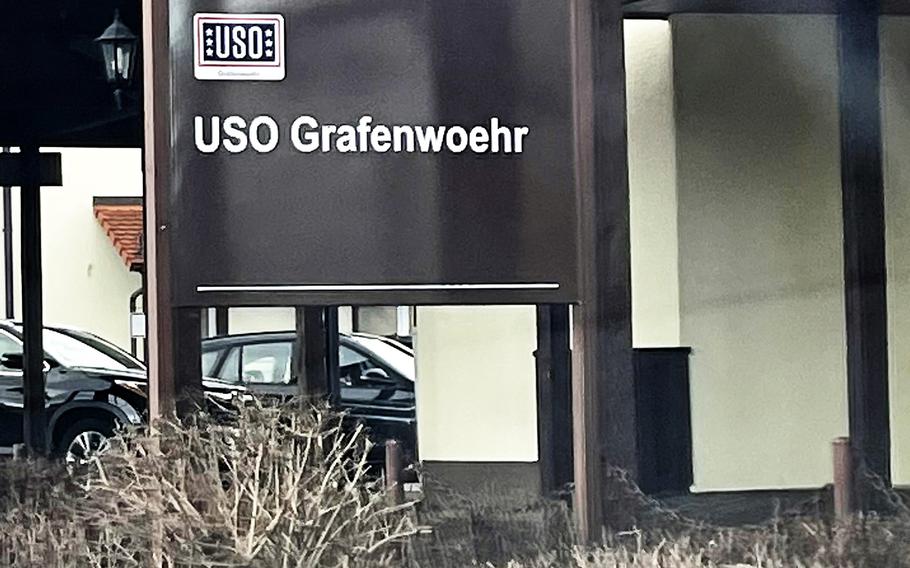 GRAFENWOEHR, Germany — The USO at the Army's largest training base in Europe is set to again provide full services on Friday after the completion of long-awaited renovations and repairs.
In October 2019, a water line and grease separator burst, causing extensive flooding in most of the USO center, including the gaming room, kitchen and conference room.
The USO continued to operate on a limited basis in the undamaged portion of the building, said Carly Harris, USO area director for Camp Aachen, Grafenwoehr and Powidz.
The organization then worked with the Army garrison in Bavaria, which included the USO's renovation in its Tower Barracks area development plan.
"We are grateful that USAG Bavaria has chosen to invest in their service members and families by renovating the building," said Harris, who has worked for the USO for over 30 years. "We promise to continue to support service members and their families to the best of our ability."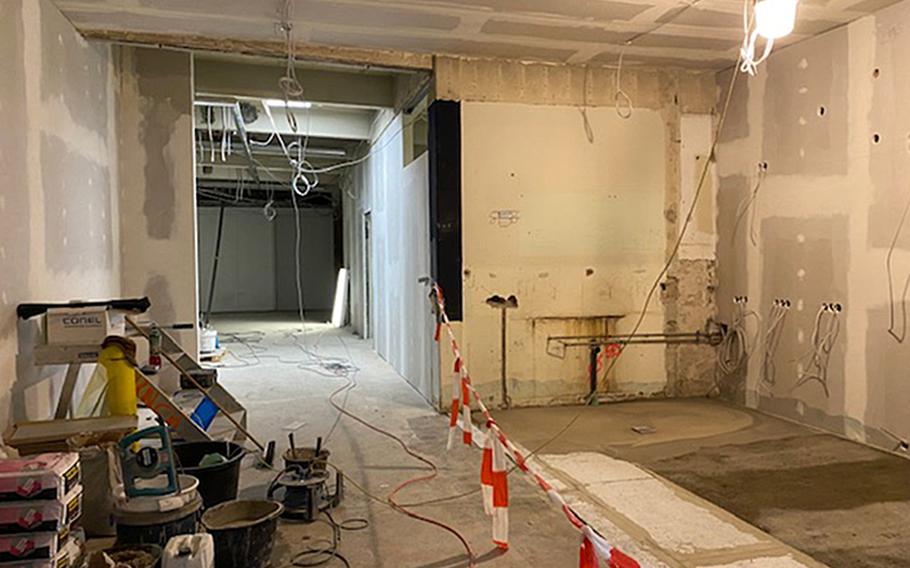 About $1.7 million was spent on repairs and renovations. The first phase was completed in September and the second was finished last month.
The USO in Grafenwoehr first opened in 2009. It supports over 40,000 U.S. service members, family members and other eligible patrons in Bavaria, the organization said.
The facility now includes electronic front and side doors, a gaming room, movie theater, new kitchen cabinetry, four new offices, a restroom for the disabled with a changing table and more.
"What it means to us, is that we have one of the finest buildings on Tower Barracks to provide USO goodness to the service members and families that we pledge to keep connected to family, home and country," Harris said.
A reopening event will be held Friday from 12 p.m. to 8 p.m., and will include a PlayStation 5 gaming tournament and karaoke.
The Grafenwoehr USO will be open from Monday to Friday from 12 p.m. to 8 p.m., and on Saturdays and holidays from 12 p.m. to 6 p.m. It will be closed Sundays.
---
---
---
---