In meeting that Italian government tried to stop amid Ukraine crisis, Putin speaks to Italian CEOs via video
By
Chico Harlan, Stefano Pitrelli
The Washington Post
January 26, 2022
---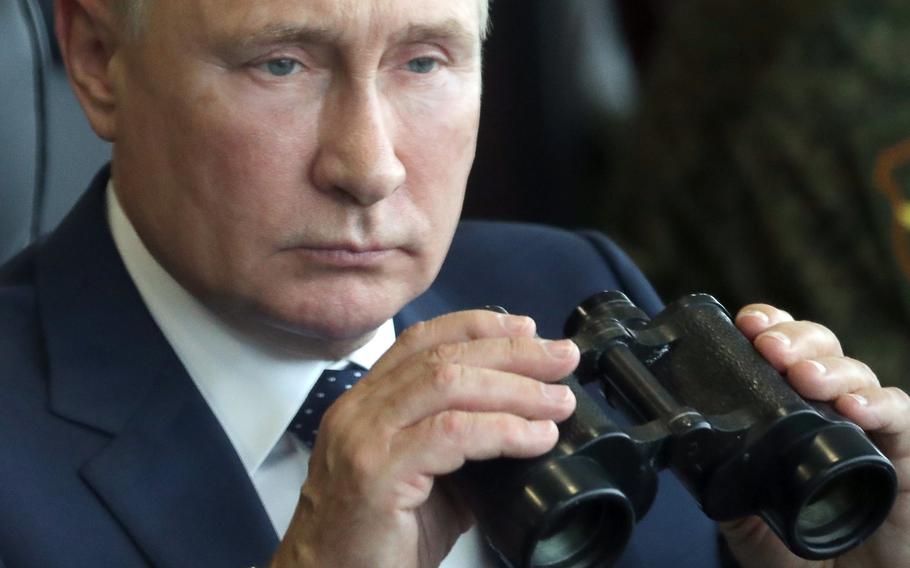 ROME - The leaders of some of Italy's most influential companies defied the Italian government on Wednesday, meeting via videoconference with Russian President Vladimir Putin to discuss economic ties.
The meeting doubled as a reminder of the competing economic interests facing Europe at a time when both the United States and NATO have pledged to impose massive sanctions on Russia in the event of a Ukrainian invasion.
In a release before Putin addressed the executives, the Kremlin said the discussion would focus on trade as well as economic and investment cooperation between Russia and Italy. Russia's Tass news agency later quoted Putin as expressing satisfaction over how the two nations managed to keep economic activity at a "rather high level," in spite of the coronavirus.
The Kremlin said Putin's meeting, which was organized by the Italian-Russian Chamber of Commerce, had nothing to do with Ukraine or potential sanctions. But the event was nonetheless a show of Russia's economic leverage - and the two-sided pain that would result in the event of sanctions. Moscow is a key gas supplier to Europe, and the companies invited to the videoconference, which included banks and energy firms, have deep ties or investments with Russia.
An Italian government source, requesting anonymity to discuss a sensitive matter, said the government had requested that the meeting be scrapped, and noted that it was a "private initiative." Some companies ultimately elected not to participate. The Italian-Russian Chamber of Commerce did not respond to a request for comment.
Until recently, Italy had fairly warm relations with Russia. Perhaps most famously, Putin vacationed with former Italian prime minister Silvio Berlusconi in Sardinia and along the Black Sea. For the opening of the 2014 Winter Olympics in Sochi, many major Western leaders stayed away, protesting repressive anti-LGBT laws, but Italy's premier at the time, Enrico Letta, attended. When a populist coalition took power in 2018, it expressed misgivings about sanctions that had already been imposed against Russia for its invasion of Crimea.
But the current prime minister, Mario Draghi, has taken a more assertively Western-leaning position, emphasizing his support of NATO and calling Italy a protagonist in the "Atlantic Alliance."
On Thursday, three politicians who are members of a parliamentary body that oversees intelligence, criticized the videoconference meeting in a joint statement, saying that the event was organized without input from the foreign ministry.
"Although we understand our companies' need to keep up good trade relations with Russian companies, we believe that such need, especially in such moment of great tension, cannot compromise neither Italy's transatlantic reliability, nor fully shared decisions that will be taken with our historic western allies, also concerning the developments of the Ukraine crisis," the statement said.
---
---
---
---