VAT forms and other US military base services in Germany to cost more
By
Stars and Stripes
January 24, 2022
---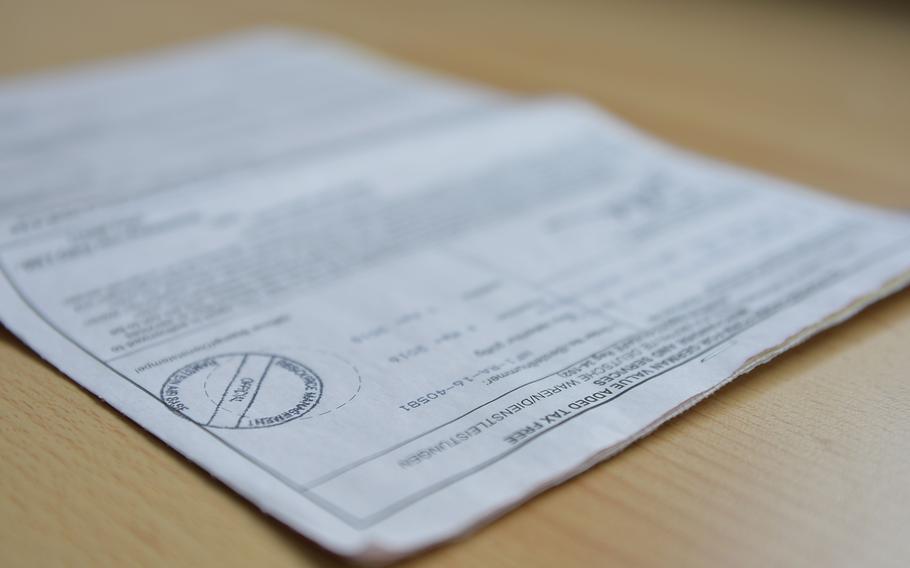 KAISERSLAUTERN, Germany — Military families in Germany soon will pay more for value-added tax forms and certain on-base services, a U.S. Army statement issued Monday said.
Starting April 1, VAT form prices for purchases up to 2,500 euros will rise $2, to $7 per form. Customers may have only 10 of these forms outstanding at a time. Forms for purchases above 2,500 euros will cost $90, up from $65.
The forms allow eligible Defense Department personnel and their family members to purchase goods and services without paying the 19% tax.
The price increase is the first in more than five years, the Army's Installation Management Command-Europe said in a statement.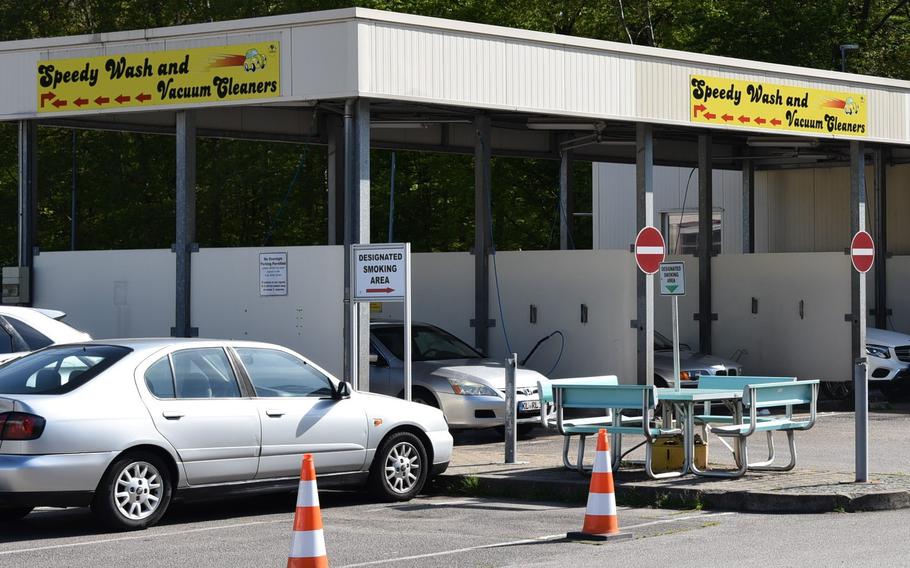 "After many years of keeping prices at a very low level, we have reached a point where we must adjust our fees to retain the ability to provide quality services to our members," said Jeff Wertz, IMCOM-Europe's assistant chief of staff for Morale, Welfare and Recreation.
VAT form costs at U.S. installations in Italy, Belgium and the Netherlands will remain the same for now, as they are administered differently, said IMCOM-Europe spokesman Mark Heeter.
In a typical year prior to the COVID-19 pandemic, IMCOM-Europe garrisons issued roughly 300,000 VAT forms, according to a statement.
"The VAT is definitely one of our popular programs," Heeter told Stars and Stripes. "We hope that our customers can accept the increases when viewed through the lens of the hundreds or thousands of euros that these forms afford them in savings (and) continue to see the value the program provides."
German vendors' participation in the VAT form program is voluntary.
Prices also will increase on April 1 for car washes and Auto Skills Center bays at various bases in Europe. In addition, the cost for a popular hunting course will increase from $200 to $250.
Prices for storage unit contracts will remain in effect for the duration of the existing contract or the end of 2022, whichever comes sooner, before increasing.
Morale, Welfare and Recreation services still will be about 25% cheaper when compared with similar services off base, said Rafael Wunsch, business consultant for IMCOM-Europe, who oversees VAT and hunting fees.
---
---
---
---