Teen pilot Zara Rutherford becomes the youngest woman to fly solo around the world
By
The Washington Post
January 21, 2022
---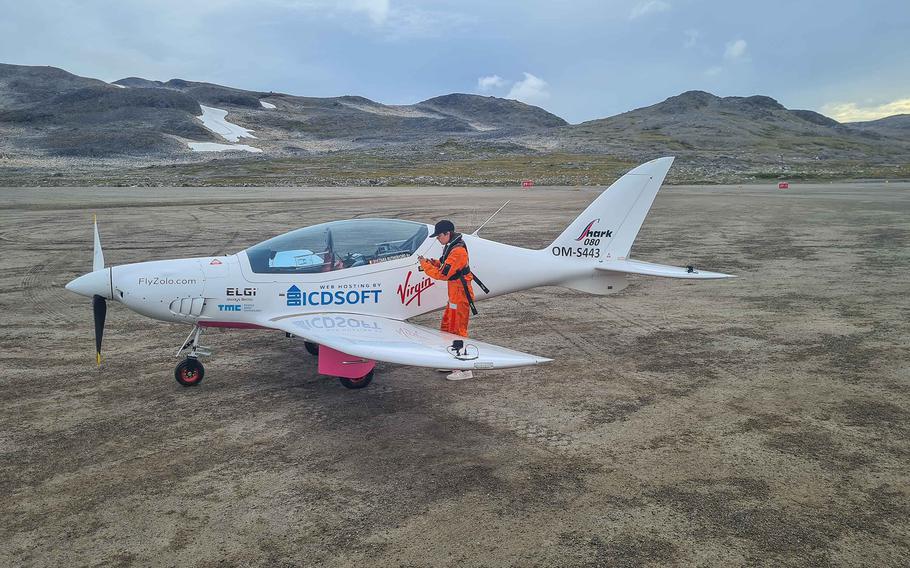 Teenage pilot Zara Rutherford became the youngest woman to fly around the world solo when she touched down in western Belgium on Thursday, completing a more than 32,000-mile journey spanning five continents.
The 19-year-old British-Belgian aviator used her gap year after high school to break two Guinness World records, becoming the first woman to circumnavigate the globe in a microlight aircraft and the youngest woman to make such a journey. American pilot Shaesta Waiz, the previous record holder, was 30 when she flew around the world in 2017.
The youngest male record holder, Travis Ludlow, completed his solo flight around the world in July at age 18. When Rutherford set out on her flight, she aimed to "reduce this gap from 11 years to 11 months," she wrote on her website.
When she landed her Shark UL plane at Kortrijk-Wevelgem Airport in western Belgium after a five-month trip plagued by unexpected obstacles, Rutherford opened the cockpit and stood up to greet a cheering crowd, her arms in the air and a grin on her face.
"I made it," she told reporters.
The daughter of two pilots, Rutherford began learning to fly at age 14. She told the Dubai One television channel she had dreamed of flying around the world but had always thought it would be "impossible."
"And then I was finishing school and I thought, actually, if I'm going to do something crazy with my life, this is the perfect time to do it," she said.
Rutherford set off from Belgium in mid-August, expecting the journey would take three months. But a series of unforeseen setbacks — including visa problems, coronavirus restrictions and bad weather — complicated the travel. Originally intending to pass through 52 countries, she ultimately flew through 41.
When weather forced her to stop in Indonesia, Rutherford had to sleep in the terminal for two nights since she wasn't permitted to leave the airport. In California, she had to fly through wildfire smoke. China wouldn't let hercross its airspace due to coronavirus protocols. And a flat tire left her stuck in Singapore over Christmas.
But it was flying over Russia that drove the risks of her endeavor home.
"I would say the hardest part was definitely flying over Siberia — it was extremely cold. It was minus-31 degrees Fahrenheit on the ground," Rutherford said at a news conference on Thursday.
The main sponsor of the trip was web hosting company ICDSoft.
Rutherford documented her journey on social media, sharing videos on Instagram of gliding over mountains in South Korea and of sitting on snowy runways in Vladivostok, Russia.
Waiz congratulated Rutherford on her record-breaking flight Thursday, tweeting, "You have inspired so many people, especially me!"
Rutherford said she hopes to inspire women and girls to pursue aviation and careers in science, technology, engineering and math. She has been promoting two charities during her trip: Girls Who Code, which supports young women entering computer science, and Dreams Soar, Waiz's organization that promotes women and girls in STEM.
"Basically my dream is that in the future, if a girl wants to go into aviation or wants to go engineering, it's not special," she told NPR. "It's just like, 'Oh, cool, like, just another person who's doing a cool thing with their life.' But it doesn't matter what gender they are."
Rutherford's next challenge: College.
---
---
---
---