France's Macron warns of 'explosive' situation as Guadeloupe is hit by unrest over vaccine mandates
by
Rick Noack
The Washington Post
November 23, 2021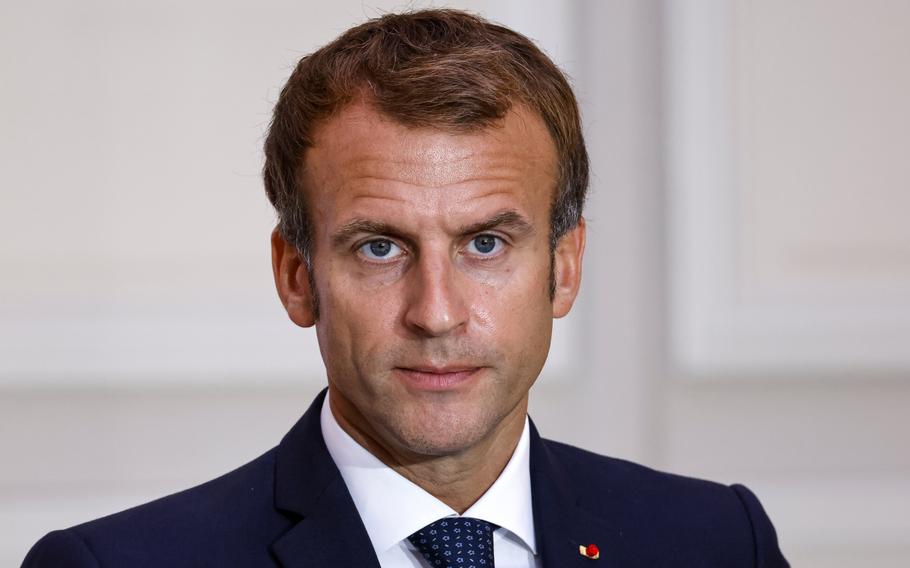 PARIS -- The French government scrambled to respond to protests against covid restrictions in two of its overseas departments in the Caribbean this week, in what President Emmanuel Macron called an "explosive" situation.
After a week of at times violent protests on Guadeloupe, the French government deployed special police forces to the territory of some 400,000 residents over the weekend and was expected to launch a mediating effort on Tuesday.
There were also growing concerns over a general strike in nearby Martinique, which has at least in part been prompted by recent coronavirus restrictions, but is also rooted in a range of other grievances.
In both overseas departments, the French government has implemented rules that are similar to the ones that have been in place in mainland France for months, including a vaccine mandate for firefighters and health workers, and a health pass to restrict access to venues.
Those rules prompted weekly protests in mainland France in the summer that have now faded. France's health pass is seen as seen as the key reason for a significant rise in the country's vaccination rate since then.
In some of its overseas regions, however, the same approach may be reaching its limits.
The Agence France-Presse news agency reported Tuesday that protesters in Martinique shot at police officers and firefighters.
Authorities in Guadeloupe have arrested over three dozen rioters over the past week. There were numerous reports of lootings and street barricades and a regional attorney described the situation as "quasi insurrectional."
French Prime Minister Jean Castex was scheduled to meet in person with a delegation from Guadeloupe on Monday evening to discuss ways out of the crisis. But the meeting had to be moved online after Castex's 11-year old daughter tested positive for the virus. Later in the evening, Castex tested positive himself.
Case numbers in France have increased by around 80 percent over the last seven days, though they are still at a lower level than in Europe's most virus-stricken nations.
The French government has appeared confident that its second-dose vaccination rate of 70% puts the country in a better position than many others to cope with another wave of the virus. But vaccination rates are far lower in some of the overseas territories, with less than 50% of the adult population in Guadeloupe having received at least one dose. A significant share of health staff remains unvaccinated and has faced suspension.
Amid misinformation campaigns, some residents appear to have grown particularly skeptical of mRNA vaccines, such as the Pfizer-BioNTech or Moderna vaccines, which regulators have found to be safe and effective.
In an effort to soften the tensions, the French government is examining options to provide Guadeloupe with more non-mRNA vaccines, France's public television channel reported.
Macron had earlier appealed to officials to double their efforts to alleviate concerns. "We must explain, explain, explain and convince, convince, convince," he said Monday.
---
---
---