Former Georgian president Saakashvili ends 50-day prison hunger strike after transfer to military hospital
by
Amy Cheng
The Washington Post
November 20, 2021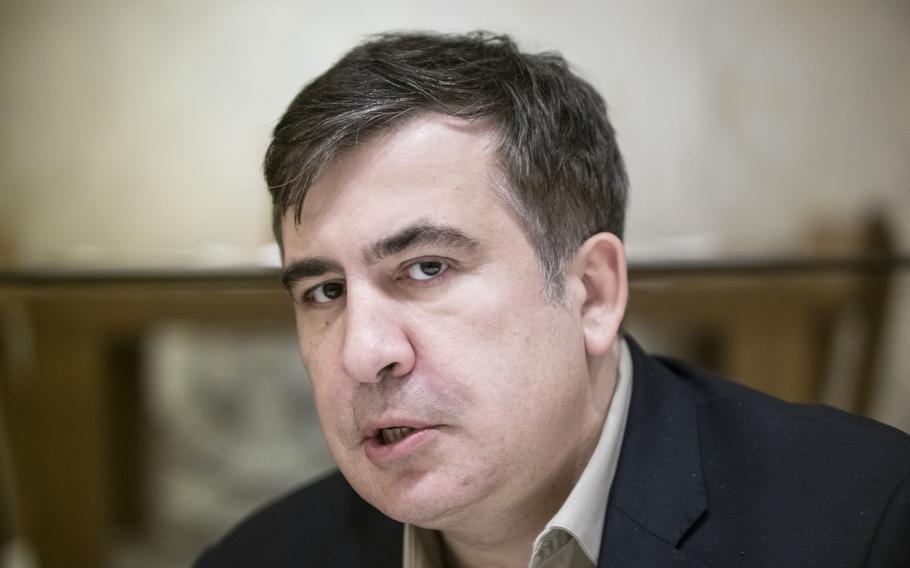 Former Georgian president Mikheil Saakashvili, who is reportedly in poor health, said Friday that he would end a 50-day hunger strike after authorities agreed to transfer him to a military hospital, amid criticism of "democratic backsliding" in the country and a public intervention by the State Department.
Saakashvili, who had been convicted in absentia for abuse of power while he was head of state, will be transferred to a facility outside Tbilisi, his lawyer said in a statement. His representative also called for the former leader's health to be constantly monitored and supervised by medical professionals.
The 53-year-old Saakashvili, a pro-American leader who was educated in the United States, served as president from 2004 to 2013. He went into exile after giving up power but returned last month ahead of local elections and was arrested. He had previously been sentenced to nine years in prison on various charges.
Earlier this month, Georgia's rights ombudsman said that Saakashvili had been abused by fellow inmates and was not given proper medical care, according to Reuters. State Department spokesman Ned Price on Thursday urged Georgia to treat Saakashvili "fairly and with dignity" and to guarantee his right to a fair trial.
Doctors allowed inside the prison in recent weeks said that Saakashvili was suffering from kidney and neurological conditions and should be transferred to a civilian hospital, the Associated Press reported. His lawyer said this week that Saakashvili fell and lost consciousness at one point.
In a defiant statement after news of the transfer, Saakashvili called his detention "illegal" and pledged to "liberate" Georgia. He also thanked rights activists and his supporters - thousands of whom have rallied in his support in recent weeks - for their "unprecedented solidarity and humanity."
"The overall result is that Saakashvili inserted himself in the center of political life. He was the number one news for 50 days," said Ghia Nodia, a politics professor at Georgia's Ilia State University, in a text message. "He will try to keep his personality central, this time the issue/slogan will be that of the fair independent trial."
Georgian President Salome Zurabishvili, an independent with ties to the ruling Dream party, has refused to pardon her predecessor. She said in a statement that the military hospital meets both medical and security standards.
Several European leaders wrote an open letter last month urging for Saakashvili's release, calling him a victim of "political persecution." Saakashvili is a Ukrainian citizen and the country's president Volodymyr Zelensky has said he would work to ensure his release.
Bipartisan groups of U.S. lawmakers wrote to Georgian leaders last year, expressing concerns over potential democratic backsliding and criticizing its treatment of peaceful protesters.
"Georgia has . . . stood out in its region for having made the most progress toward democracy. That progress is now threatened by the ruling party, Georgian Dream," co-wrote Ian Kelly, who served as U.S. Ambassador to Georgia under Presidents Barack Obama and Donald Trump, in a Foreign Policy magazine article that also criticized the party for strengthening ties with Russia.
Saakashvili, who led a pro-Western "Rose Revolution," took high office in Georgia after being elected with 96 percent of the vote in 2004. He left office after term-limited and leading the country during a disastrous, brief war with Russia in 2008 that saw Tbilisi lose control of the South Ossetia region, a takeover that is recognized only by Russia and a few other countries.
He was stripped of his Georgian citizenship in 2015, after he had become a Ukrainian national to serve as a regional governor.