DODEA school employee vaccination rate lagging as federal deadline looms
by
Jennifer H. Svan
Stars and Stripes
November 3, 2021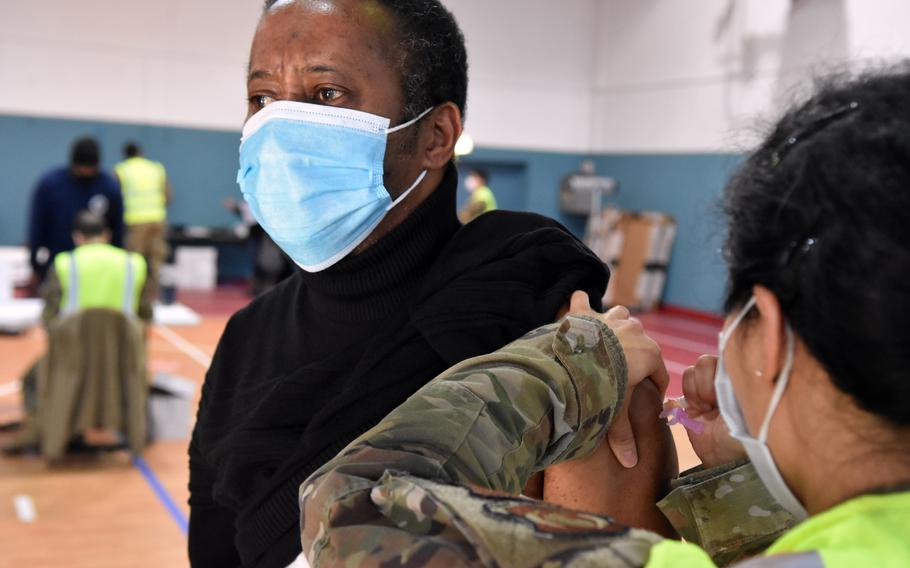 Nearly 25% of Defense Department school system employees have yet to be inoculated against COVID-19 or provide proof of full vaccination, leaving schools facing potential staffing shortfalls as the vaccination deadline for all DOD civilians approaches this month.
Among just over 14,000 employees, about 10,800 are fully vaccinated and about 400 partially vaccinated, said Will Griffin, a spokesman for the Department of Defense Education Activity. The DODEA staff includes about 8,000 teachers.
"We are planning for a range of contingencies to minimize any potential impacts on school operations and maintain continuity of instruction for our military-connected students" because of the vaccine mandate, Griffin said.
Griffin did not elaborate on the contingency plans DODEA is considering. But the impact on individual schools is likely to be disproportionate if employees are fired, as the Pentagon has threatened to do, for refusing a shot or failing to complete a waiver.
With just over 77% of employees worldwide vaccinated, DODEA lags behind the military services, which reported last week that between 1% and 7% of the active-duty force remains unvaccinated.
DOD wants all civilian employees to be vaccinated and then allow two weeks for them to build up antibodies against the virus.
The deadline is Nov. 22, meaning workers must get the second shot in a two-dose series or a single jab of a one-dose inoculation by Monday to fulfill the directive.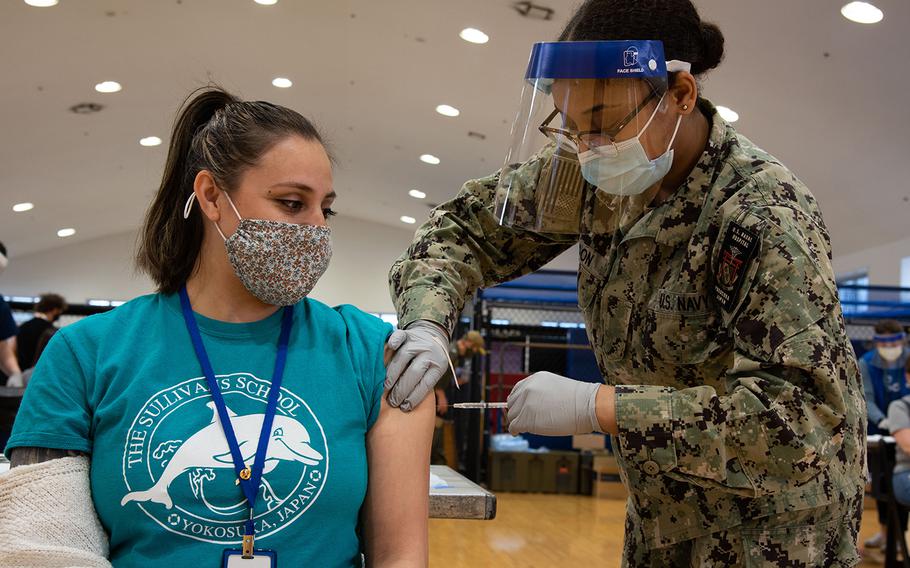 The Federal Education Association, the largest union representing DODEA teachers, is recommending that its members get vaccinated to meet the deadline, union spokesman Gary Hritz said Wednesday.
But Hritz said DODEA hasn't been very forthcoming about how to seek a legitimate waiver. Employees have been asking for two months how to apply, and they are stressed and frustrated by the lack of communication, he said.
Exemptions may be granted for health or religious reasons, according to DOD guidance.
Griffin said that DODEA sent out the exemption forms to all employees Tuesday. The agency had been waiting for the Defense Department to finalize the forms and provide further guidance on the exemption process, he added. Monday is the deadline to file a request.
DODEA did not provide the number of unvaccinated teachers or vaccination rates among locations, citing DOD guidance against the release of such data.
DODEA operates 160 schools separated into three regions: the United States, Europe and the Pacific.
The agency has seen an earlier trend toward higher vaccination numbers overseas, Griffin said. One factor could be host nation vaccination requirements or policies that affect employees' off-installation and leisure travel, he said.
For instance, in Germany, whose 34 DODEA schools give it the highest concentration, people without proof of vaccination or recent recovery from the virus are widely required to test when traveling, eating inside at restaurants and attending indoor events, among other activities.