Base worker arrested in Germany on suspicion of assaulting US soldier in South Korea
by
Jennifer H. Svan
Stars and Stripes
October 19, 2021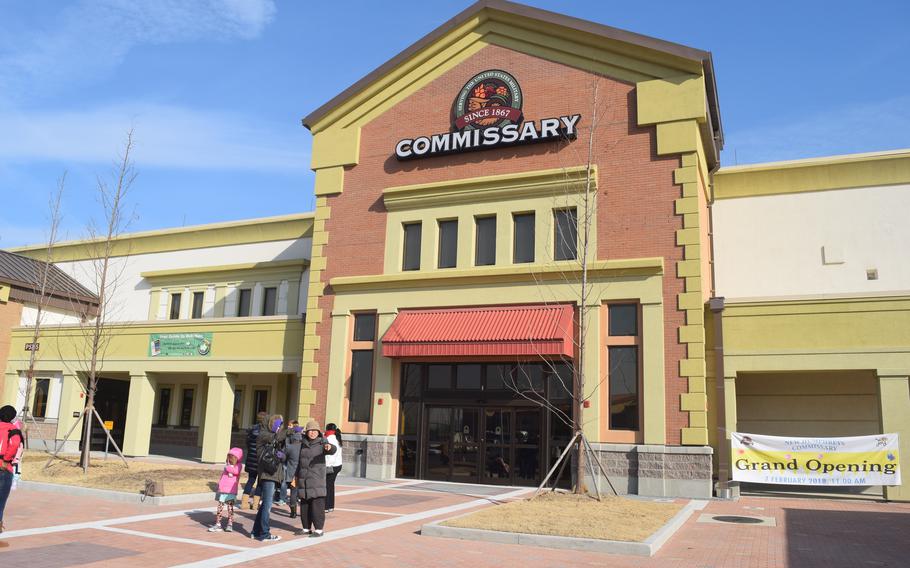 A former Defense Commissary Agency employee who was arrested in Germany faces prosecution for assault in the U.S. over a 2020 attack in South Korea that seriously injured a U.S. soldier.
Gerald Leon Ray III, 25, of Lathrop, Calif., is charged with one count of assault resulting in serious bodily injury, the Justice Department announced Monday. He faces up to 10 years in prison if convicted.
Ray was indicted in June, but authorities didn't know where he was. He found part-time civilian work at a club on a U.S. military base in the Kaiserslautern area, according to court documents.
Ray's Facebook page indicates he arrived at Ramstein on March 2, a little more than three months before the indictment, which was sealed by the court.
Military law enforcement arrested him Wednesday and took him to the jail at the Army's Sembach Kaserne, according to court documents.
The following day, a judge ordered that Ray be flown from Germany to the United States.
Ray was released Monday from the Sacramento County jail on $50,000 bail, according to court documents.
The charge against Ray stems from an attack July 26, 2020, in Pyeongtaek, South Korea, which is near Osan Air Base and the U.S. Army's Camp Humphreys. An American soldier was struck in the head during the attack, court documents said.
A Justice Department statement on Ray's arrest did not say what happened to the soldier who was attacked.
The charge was brought under the Military Extraterritorial Jurisdiction Act, which establishes U.S. jurisdiction over certain offenses committed overseas. The act allows for the prosecution of Defense Department civilians in federal court.
The next court proceedings are scheduled for Jan. 31, 2022.
---
---
---