Pieces of iconic Berlin Wall find new home on Ramstein
by
Jennifer H. Svan
Stars and Stripes
October 1, 2021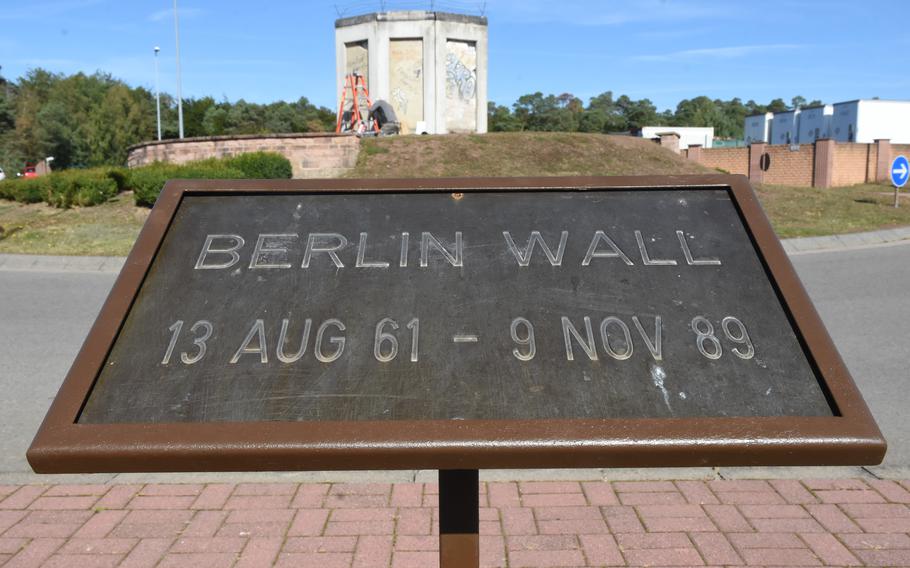 RAMSTEIN AIR BASE, Germany — Three graffiti-marked concrete slabs that once symbolized a divided world have been relocated to a prominent place on the largest U.S. Air Force base in Europe, days before Germany celebrates 31 years of reunification on Sunday.
A small section of the Berlin Wall now sits atop a grassy area inside a busy traffic circle by the Kaiserslautern Military Community Center.
"Before, it was just kind of tucked away in a small park" next to the officers' club, where "no one really knew about it," said Staff Sgt. Allen Brewer, a vehicle control officer at the 786th Civil Engineering Squadron's heavy equipment shop.
The base commander, Brig. Gen. Josh Olson, wanted to "move the Berlin Wall more out in the open so everyone can see it," Brewer said. The segment was moved one piece at a time over two days last weekend, he said.
Each slab weighs about 20,000 pounds and is about 12 feet tall. Graffiti is displayed across one side of the slabs, some with English messages such as "tear down the wall" and "peace forever."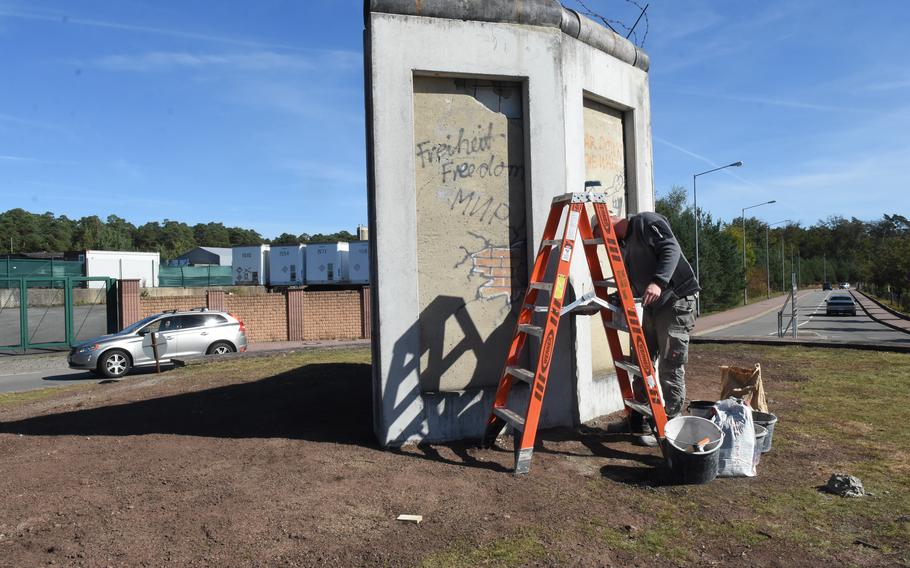 Brewer didn't know Ramstein had pieces of the wall until his shop was tasked with moving it, he said.
The Berlin Wall was constructed in 1961 to separate communist East Berlin from Western influences. It would stand for nearly 30 years, tearing apart the city, the country, families and friends.
After the wall fell on Nov. 9, 1989, segments of it were donated to individuals and institutions for memorials or sold to collectors.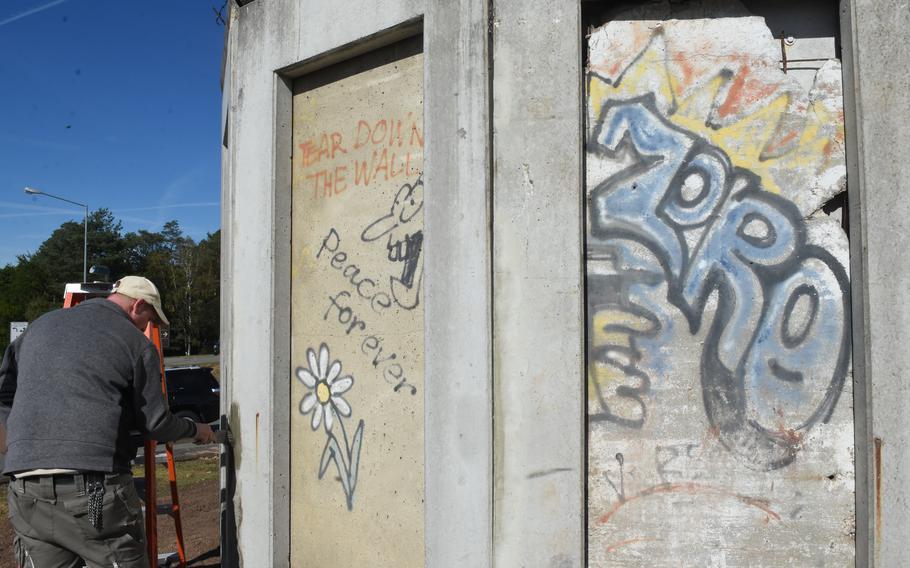 Brewer didn't know how long the three slabs have stood at Ramstein or how the base acquired them. But the display had stood next to the officers' club since at least 2004, according to a story in the Kaiserslautern American, the base newspaper.
"It's kind of cool to see we actually have a piece of it," Brewer said. "Actually, three pieces of it."