Bronze Age burial mound unearthed near Norway air base where US forces train
by
By Phillip Walter Wellman
Stars and Stripes
October 1, 2021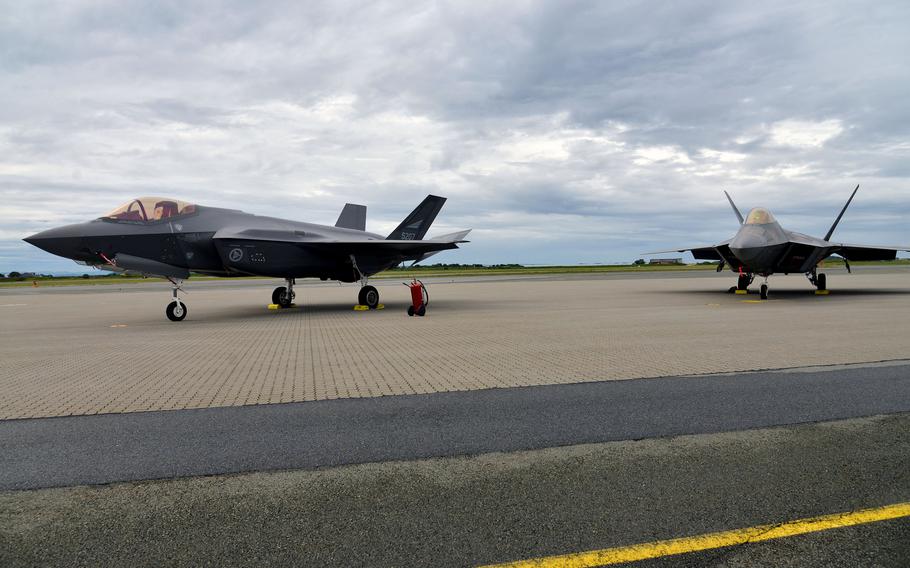 A huge, ancient burial mound has been uncovered near an air base in central Norway where Americans and other NATO forces regularly train, Norwegian media reports said.
The mound near Orland Main Air Station is over 130 feet in diameter and was built some 3,000 years ago, well before the Vikings emerged, according to the Norwegian Broadcasting Corporation, known as NRK.
Like the base, historians believe one of the main functions of the gravesite was to warn off enemies, a sort of Bronze Age version of deterrence.
"This is a sensationally large burial mound and it had exactly the same function as today's fighter base," historian Daniel Johansen said in an NRK report Wednesday.
The sheer size of the structure would have made it clearly visible from the sea, and it would have signaled to foreigners that if the inhabitants had enough manpower to build such an impressive grave for their dead, they'd also have the same manpower to fight off enemies, Johansen explained.
The burial mound is strategically located near the entrance of the Trondheim Fjord, near what would become Norway's first capital city. The site and the nearby Orland Main Air Station are about 330 miles north of the capital Oslo on the Norwegian Sea.
Orland, home to Norway's fleet of F-35A Lightning II fighter aircraft, is also where the first U.S. Air Force bombers ever deployed to Norway arrived earlier this year. An expeditionary B-1 Lancer bomb squadron and more than 200 personnel arrived from Dyess Air Force Base, Texas, underscoring the growing importance of the Arctic region to U.S. defense strategy.
Excavators are still working to uncover the full extent of the nearby burial mound, whose builders remain a mystery, as there are no writings from the period it was constructed, NRK said.
A cultural trail is being built in the area that will allow visitors to walk past the site.
"It is very nice to show off the very large, beautiful cultural monuments we have in the area, especially one that has not been available before," said local archaeologist Knut Stomsvik, who was quoted by NRK. "We want people to know a little about history and get to know it."