NATO military chief urges alliance to boost cyberwarfare capabilities
by
John Vandiver
Stars and Stripes
September 29, 2021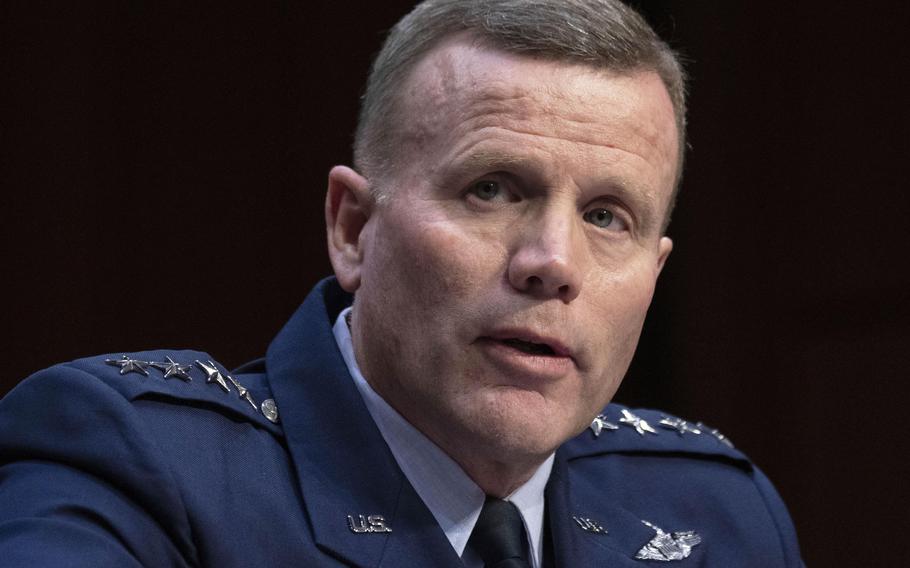 The top U.S. military commander in Europe said Wednesday that NATO's continued viability will require more cyberwarfare capability to oppose unspecified adversaries seeking to undermine the alliance.
Gen. Tod Wolters, the chief of U.S. European Command and the NATO supreme allied commander, made the remark in a speech at a security forum that was held virtually and hosted by the Center for European Policy Analysis.
"Success in 21st century warfare demands that we evolve to compete in new domains," Wolters said. He added that a rise in cyberthreats means NATO must find ways to "impose costs against malicious disinformation and behavior."
The three-day CEPA forum, titled "Renewing the Transatlantic Alliance in a Contested World," featured a range of military and political officials grappling with the challenges posed by such adversaries as Russia and China.
Polish Defense Minister Mariusz Blaszczak, echoing Wolters, said NATO "needs new tools" to contend with Russian disinformation campaigns, which seek to cause political and social confusion in NATO member countries.
He said his country and others on NATO's eastern flank have seen an increase in hybrid attacks from the Kremlin.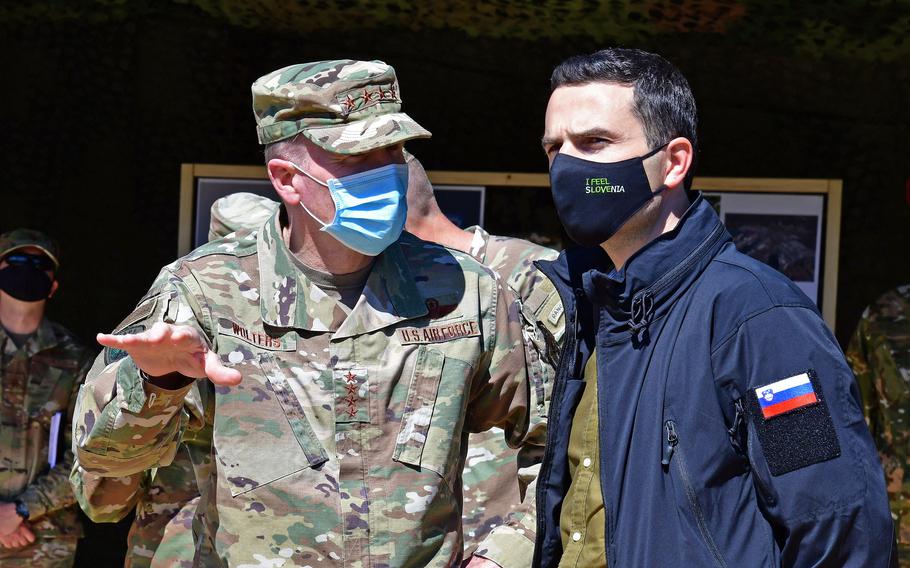 "NATO's new strategic concept must pave the way for a broad spectrum of responses to the threats and challenges we face," Blaszczak said.
In the Baltics, hoax news releases from fake government emails and phony stories posted to hacked mainstream newspaper websites offer examples of recent information warfare campaigns.
Disinformation there is often focused on discrediting U.S. and NATO military efforts in Estonia, Latvia and Lithuania.
Meanwhile, NATO members also have concerns about countering Russian electronic warfare capabilities, which could compromise the ability of allies to communicate with one another in a crisis.
Retired Lt. Gen. Ben Hodges, former head of the U.S. Army in Europe and now a member of CEPA, said any conflict with Russia would involve operating in terrain where secured communications are under constant attack.
NATO is updating its strategic concept, which will lay out priorities in time for the next summit of member countries' heads of state in 2022.
The strategy update is coming amid questions about cohesion within the security pact. The United States' sudden and messy evacuation from Afghanistan has caused some NATO allies to question the reliability of their American partner.
And the recent nuclear submarine deal between the U.S. and Australia has caused significant strain with France, a key NATO member that was on the losing end of the deal.
But Wolters said NATO would need to be united to tackle new threats.
"Transatlantic unity and solidarity are vital to ensure the defense and security of NATO allies," he said. "We must always strive to strengthen the bond between Europe and North America and prepare the alliance for the future."