Robert Reismann, who helped troops at war get the newspaper, dies at 60
by
John Vandiver
Stars and Stripes
September 22, 2021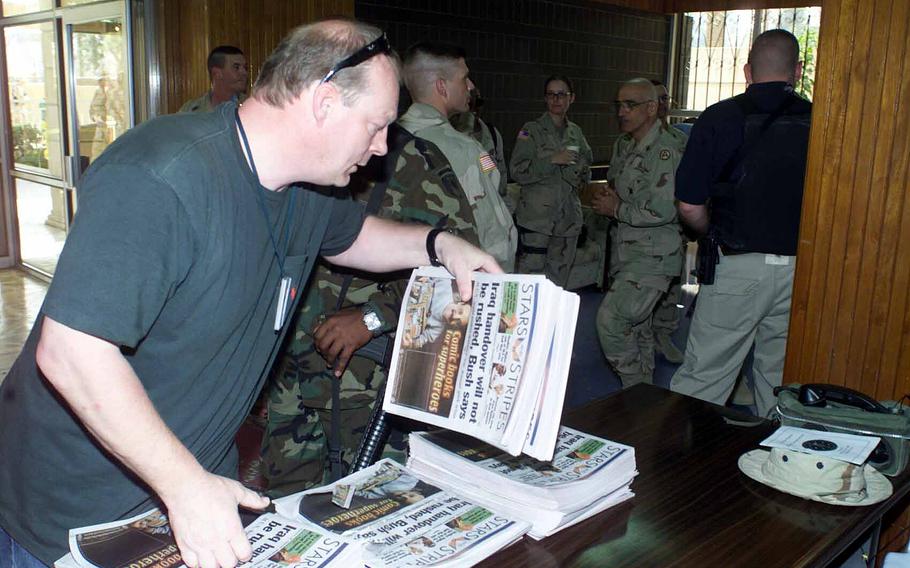 STUTTGART, Germany — Robert Reismann, who played an integral role in getting Stars and Stripes newspapers to readers in far-flung locations across Europe and the Middle East for more than 30 years, died Tuesday in a Kaiserslautern, Germany hospital from complications related to cancer treatment. He was 60.
"Without Bob and all his hard work, I don't know we would have had the paper delivered in the way we did," said Lt. Col. Marci Hoffman, commander of Stars and Stripes Europe and Expeditionary, who oversees non-editorial operations. "He was instrumental in everything and made sure the troops were informed."
Reismann's career with Stars and Stripes began in 1990 in Germany during the end of the Cold War, when the military had bases all over Europe. Reismann and others had to coordinate a complicated delivery network to serve the hundreds of thousands of troops keeping the Soviet Union in check on the Continent.
After the Cold War ended, and a decade of helping to get papers to readers in Europe, the terrorist attacks of 9/11 meant a change in focus. Reismann, a man with a rugby player's build and a thick Boston accent, was selected to head up the distribution effort for getting newspapers to troops in the wars that followed.
In 2003, after U.S. forces swarmed into Iraq, Reismann spent about six months setting up operations that enabled Stars and Stripes to deliver papers to the bases that were popping up all over the country.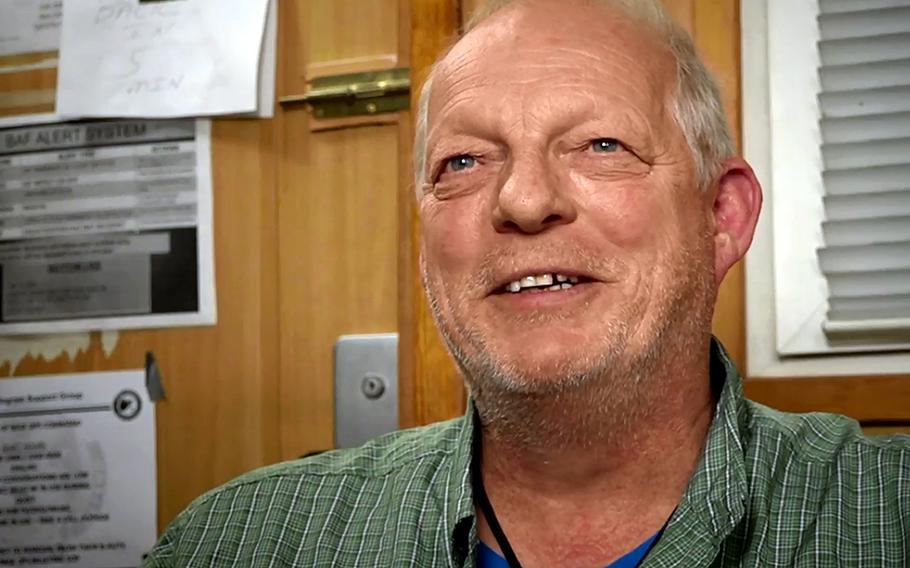 At the time, Reismann and his crew were getting 50,000 papers a day to the various dining facilities and combat outposts in Iraq, stretching from Baghdad to places like Fallujah and Mosul, said James Afflerbach, who worked for Reismann and now oversees distribution of Stars and Stripes products in Europe.
"All of us came into close calls at the time," said Afflerbach, who recalled questioning at one point whether the job was worth it.
"But Bob was one of the determining factors in why we stayed," Afflerbach said. "We trusted him. He was a friend, but he also commanded our respect."
As the years went on, Reismann remained Stars and Stripes' point man in the Middle East. He made frequent journeys to Iraq, Afghanistan and beyond with papers being delivered in places such as Bahrain, Saudi Arabia and parts of Africa.
Pentagon spokesman John Kirby took a moment to offer condolences to the Reismann family during a press conference Wednesday.
"If any of you — and I know many of you have served and — or reported out of Iraq and Afghanistan — you can thank Mr. Reismann for the fact that you can pick up a copy of Stars and Stripes and read it and so could the troops, because that was one of his key jobs," Kirby said.
Getting newspapers delivered across Afghanistan and Iraq over a 20-year span was "pretty incredible work," he said. "And so, our thoughts and prayers go out to the Reismann family —and our thanks and our gratitude for his many long years of service to such a noble task," Kirby said.
In the 2018 documentary about Stars and Stripes, "The World's Most Dangerous Paper Route," Reismann was featured prominently given his key role in delivering newspapers to combat zones.
He described his job this way: "I am working to get the paper to the soldiers at the earliest time as possible, out in the field … I am just a paperboy."
Reismann is survived by his wife Elina and sons Samuel, Matthew and Charles.