Lock your vehicles, police say in wake of thefts near Ramstein Air Base
by
Jennifer H. Svan
Stars and Stripes
August 12, 2021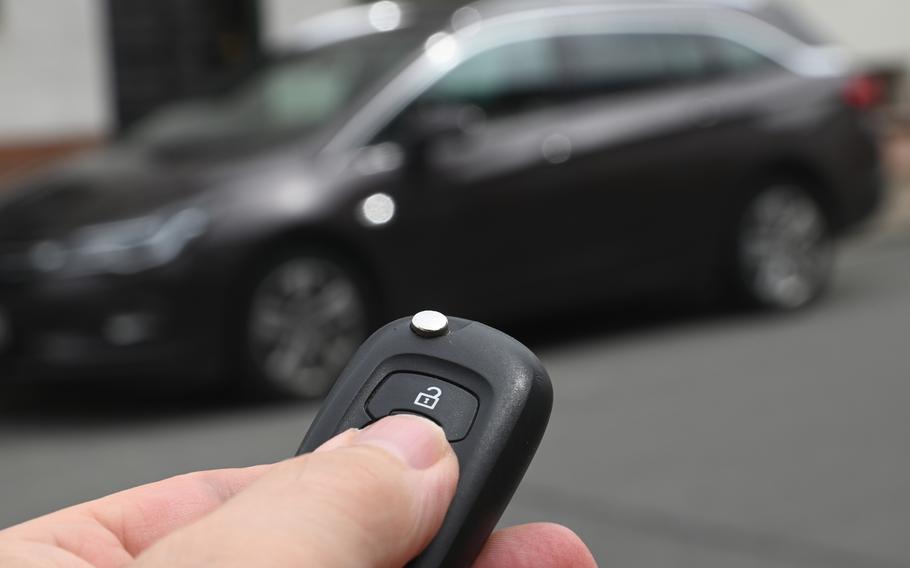 KAISERSLAUTERN, Germany — The theft of nearly $3,000 worth of items from unlocked vehicles in a German village over the weekend has prompted a police advisory asking Americans to take precautions. 
Thieves hit eight vehicles in Kindsbach between 9 p.m. Sunday and 6 a.m. Monday, according to a statement from the Landstuhl Police Department. 
Police are seeking help in identifying the thieves, after one witness reported seeing two people flee following an attempted car break-in Monday morning in the same area as the thefts. 
The witness reported hearing a loud bang near Eisenbahnstrasse in Kindsbach around 5 a.m. He said he saw two people running from a parked car toward the train station. The side window of the car on the driver's side had been damaged, police said. 
The witness described one of the suspects as wearing a dark hoodie, short jeans, a black baseball cap and light-colored shoes, the police statement said.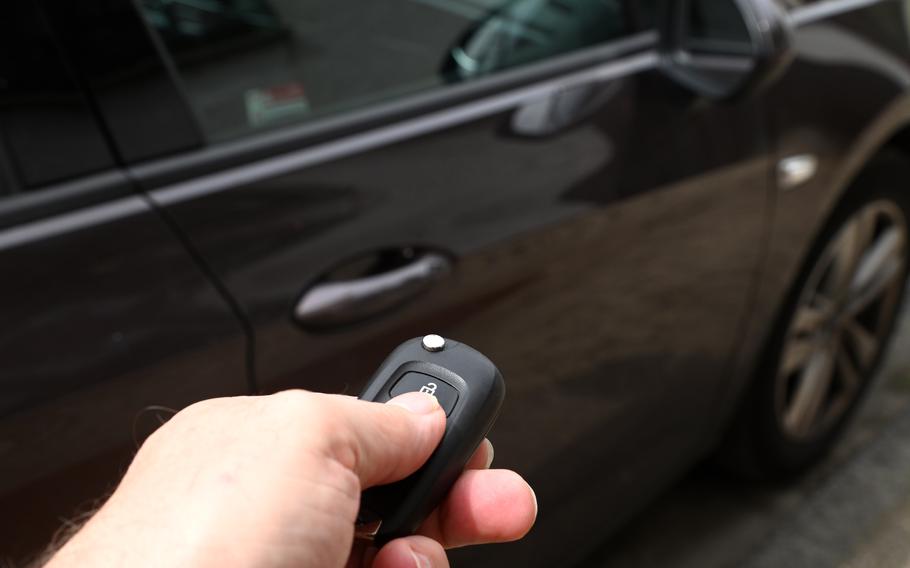 In a statement Thursday, police reminded residents to keep unattended vehicles locked. 
Kindsbach is near several U.S. military installations, including Landstuhl Regional Medical Center and Ramstein Air Base. 
Andreas Wildberger, officer in charge of operations for Landstuhl police, said thieves aren't targeting Americans specifically, but they're often victimized because they tend to leave their vehicles unlocked. 
"We have been dealing with this phenomenon for years," he said. But this time, there appears to be "a local focus, which could possibly also indicate locally based perpetrators." 
Police would not say how many of the cars targeted in Kindsbach belong to Americans. 
During the rash of car thefts, items were stolen from vehicles parked on the street and in garages, Wildberger said.  
"The thieves take everything that is of value in any way," Wildberger said. 
Police have observed a similar pattern of thefts in Kaiserslautern, said Christiane Lautenschlaeger, spokeswoman for the Western Palatinate Police headquarters. 
People should hide or remove any visible valuables from cars, including bags, money, brand-name products, cellphones and mobile navigation devices, she said. 
Anyone who noticed something suspicious last weekend in the Kindsbach area or has information regarding the suspects is asked to call Landstuhl police at 06371-92290.