Spangdahlem Air Base houses 20 military families displaced by floods, continues volunteer aid to nearby towns
by
Jennifer H. Svan
Stars and Stripes
July 20, 2021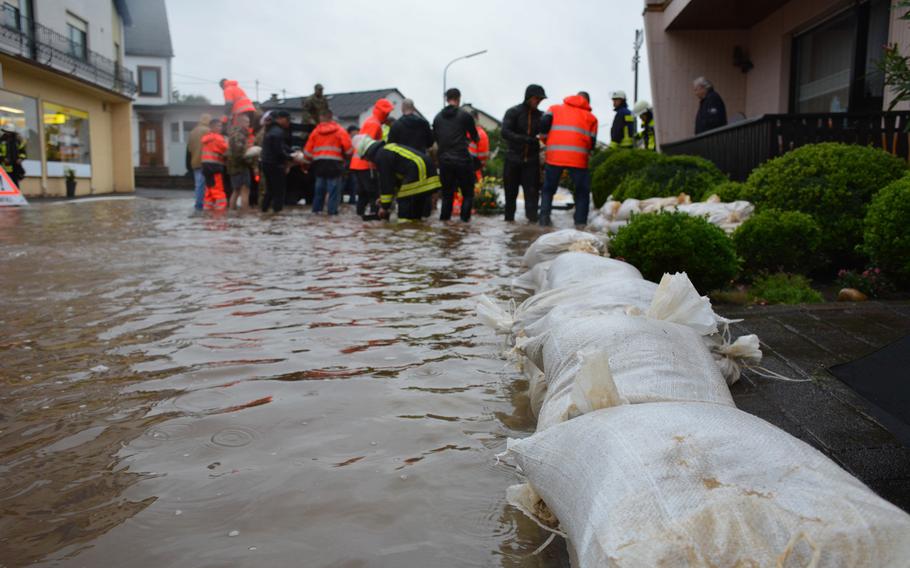 KAISERSLAUTERN, Germany — About 20 Spangdahlem Air Base families have been displaced and volunteer cleanup efforts by airmen continue in nearby villages ravaged by last week's flash floods, which emergency officials say are responsible for nearly 200 deaths in western Germany and Belgium.
The families who were forced to leave their off-base homes because of the flooding are receiving an allowance for temporary lodging, said Capt. Erin Recanzone, a spokeswoman for the 52nd Fighter Wing.
Their overseas housing allowance will continue to be paid and the Air Force will pay to move families to a new location if necessary, officials said.
About 100 people have been dispatched to aid communities in the mostly rural Eifel region, which is home to the base. Another 100 people have offered to volunteer, Recanzone said.
Flood waters have receded, and the roads into most of the affected villages near the base are clear, she said Tuesday.
"There's no more standing water," Recanzone said. "Just the damage to houses and the mess left behind."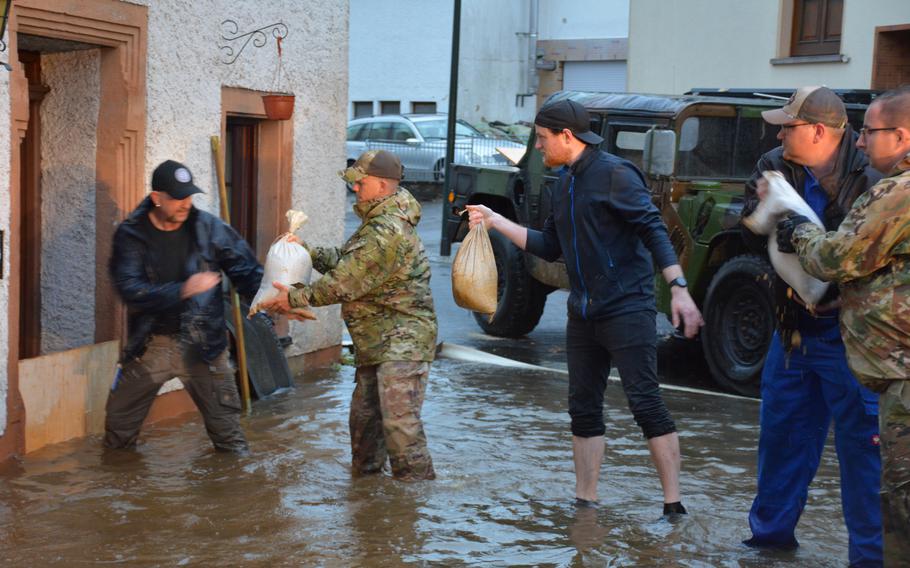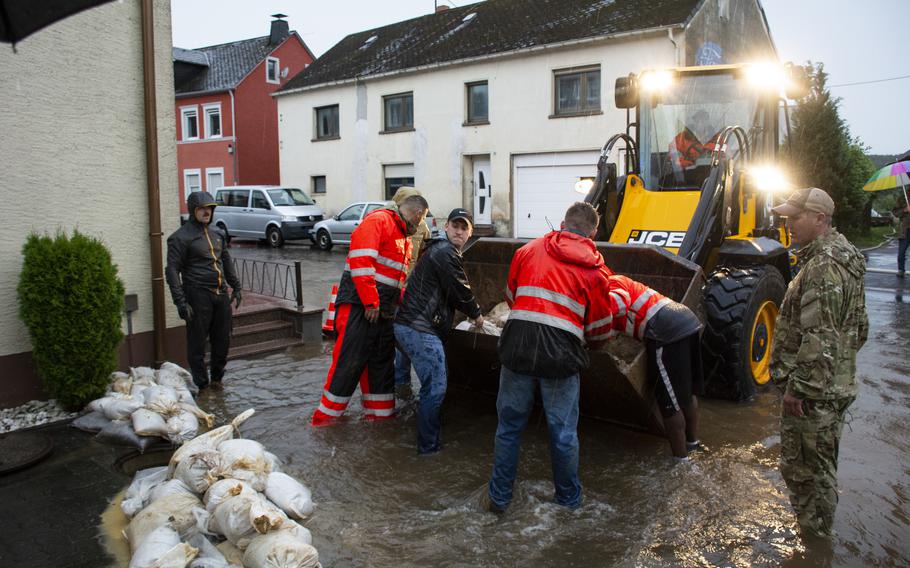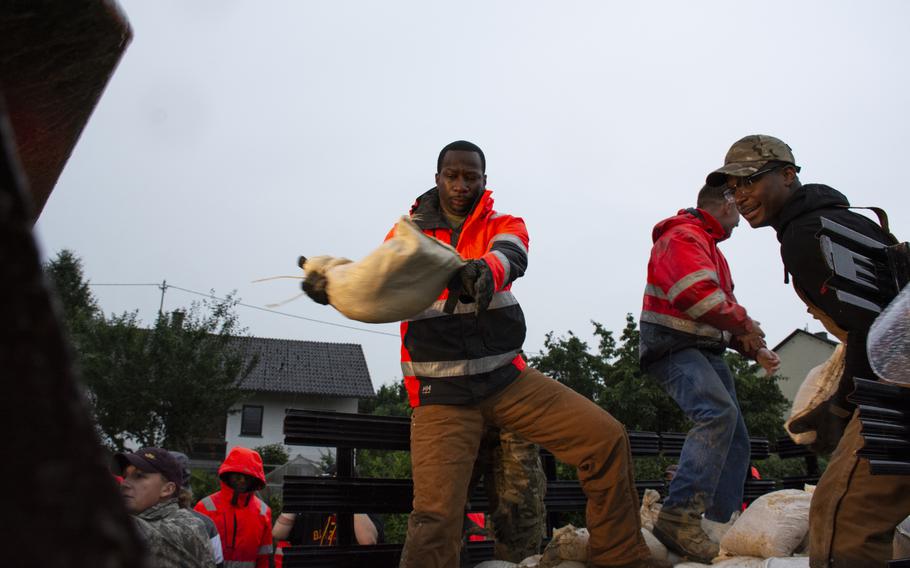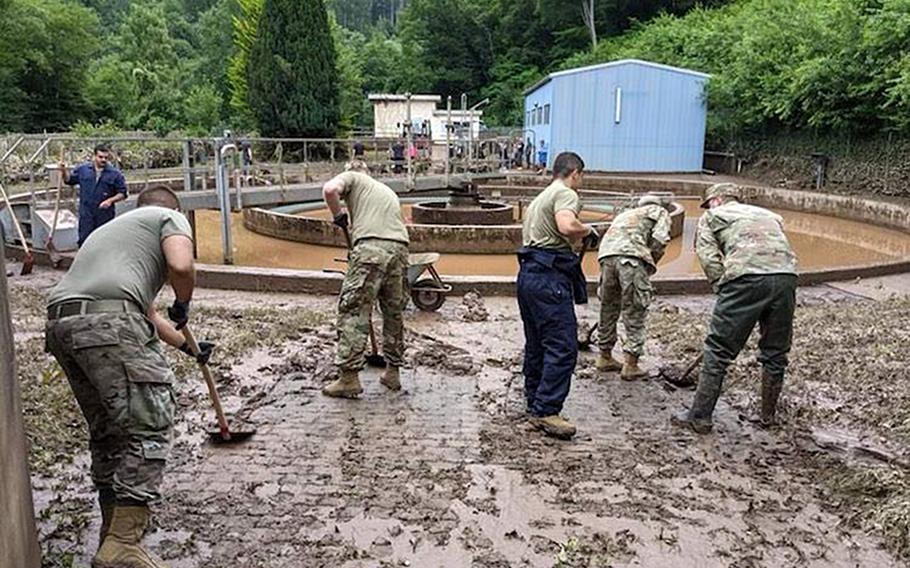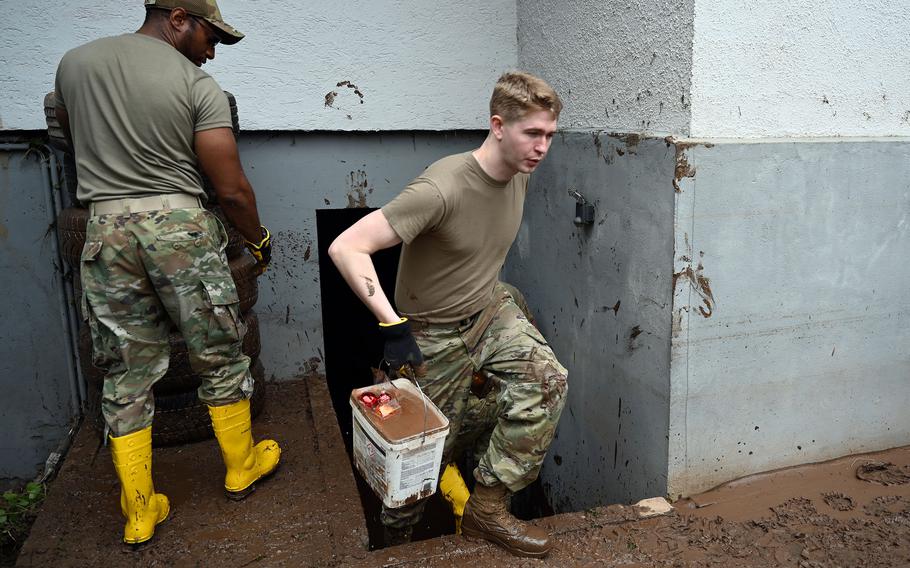 Volunteers are going in with shovels and brooms, helping to remove debris at the request of local mayors, she said.
Some 80% of the 9,000 military personnel, civilians and family members assigned to Spangdahlem live off base.
The base's First Sergeant's Council is assisting those affected by flood damages through donations from members around the installation, housing officials said.
Rainfall caused torrential flash flooding last week that has killed 196 people, according to figures reported by The Associated Press on Tuesday. Closer to Spangdahlem, villages in the Bitburg-Prum district received heavy damage.
No casualties related to the flooding were reported within the Spangdahlem military community, officials said.
In a period of 12 hours starting at noon on July 14, the area received nearly 3 inches of rain — more rainfall than what the region typically receives throughout the entire month, base officials said.
Small creeks "were completely overflowing," Recanzone said. "It was unreal."