Europe risks 'chaos' at airports without coordinated vaccine certificate rollout, travel groups warn
by
Erin Cunningham
The Washington Post
June 29, 2021
Airports across Europe could face "chaos" this summer as countries struggle to coordinate the rollout of a COVID-19 digital certificate for travel on the continent, industry representatives warned European Union leaders this week.
The certificate, designed to show a traveler's vaccination or infection status, will be available for all E.U. member states beginning July 1.
But a "worrying patchwork of approaches" by various governments threatens to cause long delays during the peak summer months, according to a joint letter sent by industry groups and seen by the Reuters news agency.
The groups, including the International Air Transport Association, urged European governments to process the certificates remotely before a passenger's arrival at the airport - or else grapple with hours-long lines as staff carry out extra document checks.
The European digital certificates provide information on the passenger via QR code, which requires special scanning equipment. Without uniform implementation across the E.U., "the risk of chaos at European Airports is real," Reuters quoted the letter as saying.
One of the signatories, the IATA's European Vice President Rafael Schvartzman, told Reuters that if travel capacity rebounded but no changes are made, the amount of time passengers would be required to wait at airports could skyrocket to between five and eight hours before departure.
Officials were set to meet Tuesday to discuss the rollout, which the European Commission, the E.U.'s executive arm, has said "will facilitate safe free movement of citizens" during the pandemic.
The certificate's launch, however, comes even as some European countries have imposed fresh travel restrictions to curb the spread of the highly contagious delta coronavirus variant. First identified in India, the variant is now dominant in Britain and Portugal and is gaining ground in countries such as Germany and France.
Last week, Germany barred entry for travelers from Portugal and said that only German citizens would be allowed to return, provided that they quarantine for 14 days - including those who are fully vaccinated. On Monday, citing a senior health official, Reuters reported that the delta variant now accounts for more than 50 percent of registered cases in Germany, up from just 15 percent earlier this month.
French Health Minister Olivier Véran said Tuesday that the variant accounts for around 20 percent of new cases in the country, doubling from just 10 percent last week. The variant is spreading mostly among unvaccinated populations in Europe, but also in Africa and the United States. According to the European Center for Disease Control, more than 58 percent of adults in the 27-member bloc have received at least one dose of a coronavirus vaccine - and more than 35 percent have been fully vaccinated.
The Washington Post's Katerina Ang in Singapore contributed to this report.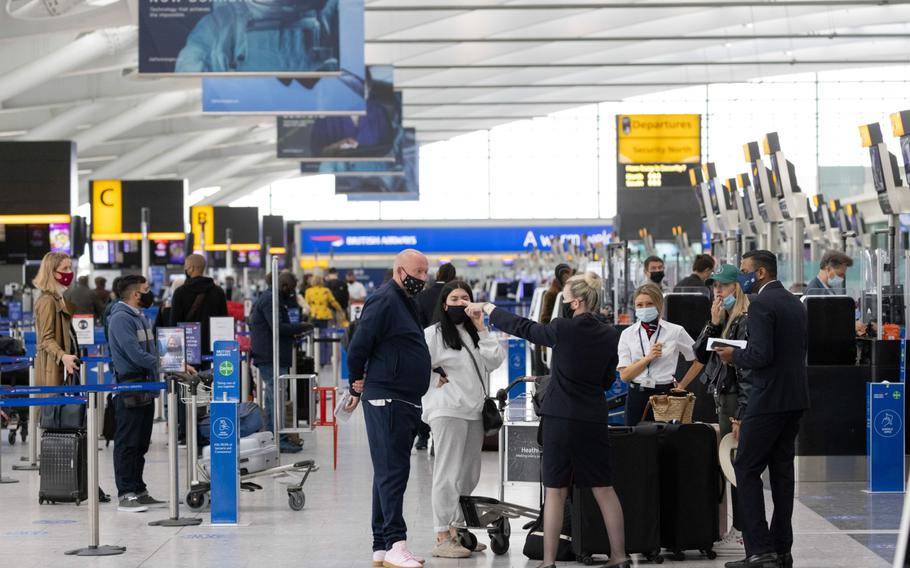 ---
---
---