In homeland of Soviet dictator Stalin, some Georgians still toast to him while others seek to recount a dark past
by
Inna Lazareva
The Washington Post
May 30, 2021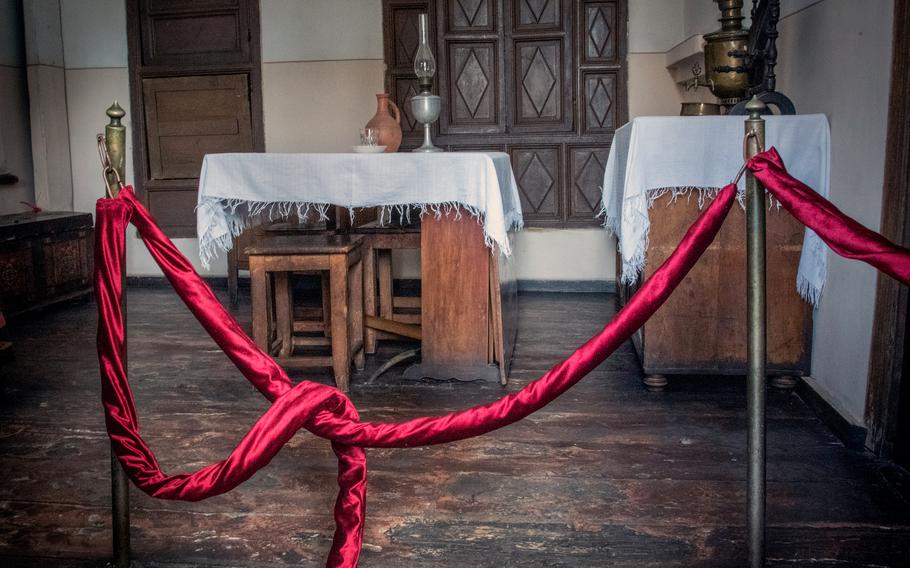 TBILISI, Georgia — A shiny shard of nose and a crumbling sliver of whiskers from a long-destroyed stone statue are among Grigori Oniani's most prized possessions.
That's because the pieces once were part of a carved effigy honoring Soviet dictator Joseph Stalin, which Oniani saw torn down as a student in 1961 while he was leading a protest to stop the demolition.
And Oniani remains one of Stalin's most fervent admirers in the ruler's homeland of Georgia, tucked between the Caucus Mountains and the Black Sea.
"Stalin," Oniani said, "is a phenomenon."
Oniani's private Stalin museum is part of an improbable — and, at times, bewildering — nostalgia that endures in Georgia for one of the most infamous and ruthless leaders of the last century.
As Georgia celebrated its independence this week — events 30 years ago leading to its break from the collapsing Soviet Union — the paradox of Stalin's aura in Georgia has been on full display.
Amid celebrations of Georgia's sovereignty are reminders of a time when it was not in control of its own fate: T-shirts, mugs, chess sets and wine bottles bear Stalin's image. Some streets are still named for Stalin.
In Gori, where Stalin was born in 1878, a group gathered in early May, with USSR written on their face masks, to demand the reinstatement of a Stalin monument taken down in 2010.
Meanwhile, the real places that bore witness to Stalin-era crimes — executions, purges and exiles to Siberian gulags — are ignored or have been bulldozed over.
For Georgia, Stalin remains at the heart of battles over memory and historical reckoning nearly 70 years after his death.
A younger generation, raised after the fall of the Soviet Union, is pressing for a full acknowledgment of Stalin as both the leader who helped the Allies win World War II but also ruled over some of the darkest chapters in Soviet history.
"The only way forward is to tell the whole truth. Everything must be brought to light," said Giorgi Kandelaki, a 38-year-old former parliament member, who helped establish official days of remembrance for the "Soviet occupation" and victims of totalitarianism. Settling the bill with Stalin is an important prerequisite for Georgia to deal with its Soviet past."
He said at least nine new Stalin statues have been erected around the country in the past decade. "Sometimes people still drink toasts to him," he added."Even those who don't like Stalin don't fully know all that he had done in Georgia."
MythDetector, a Georgia-based fact-checking organization, found at least five instances of false commentary on Stalin from Georgian media channels and social networks last year, including an interview claiming that there was no such thing as Stalin's repressions.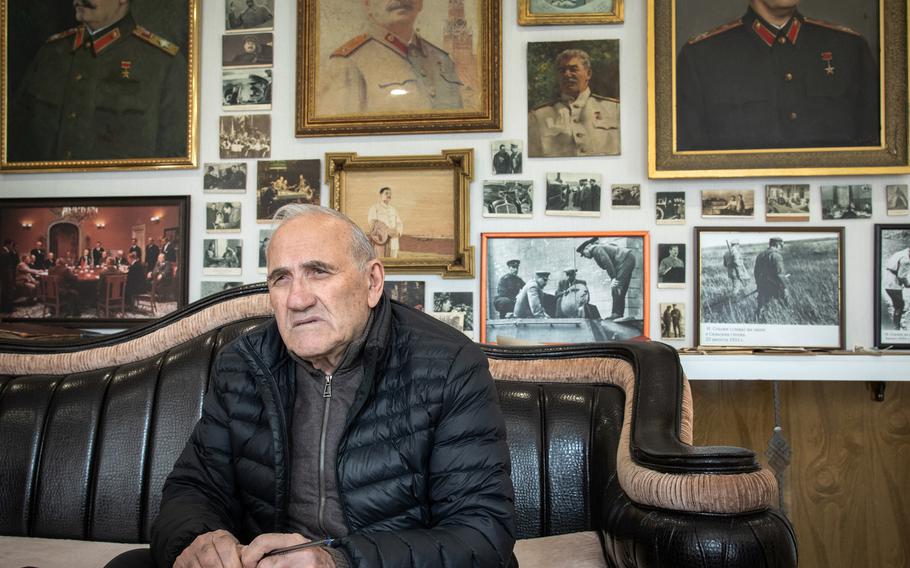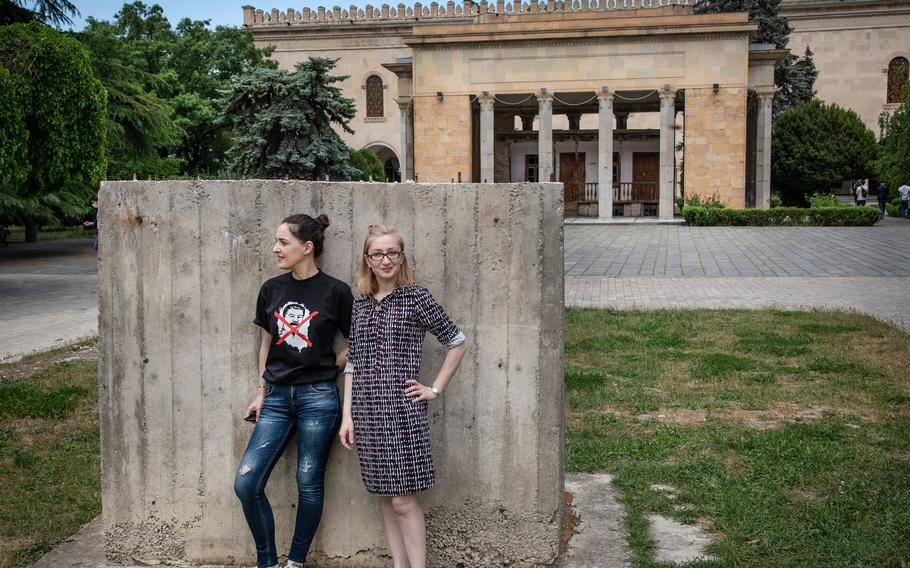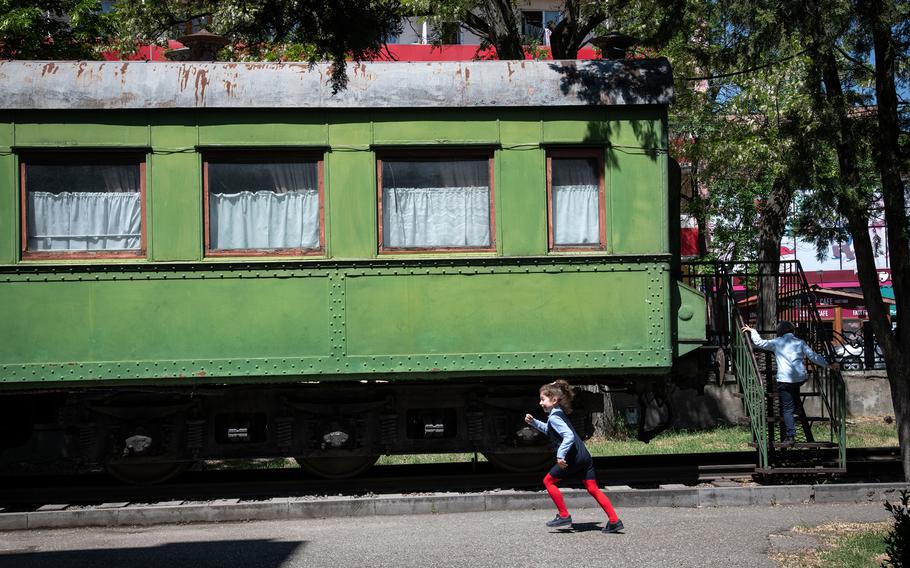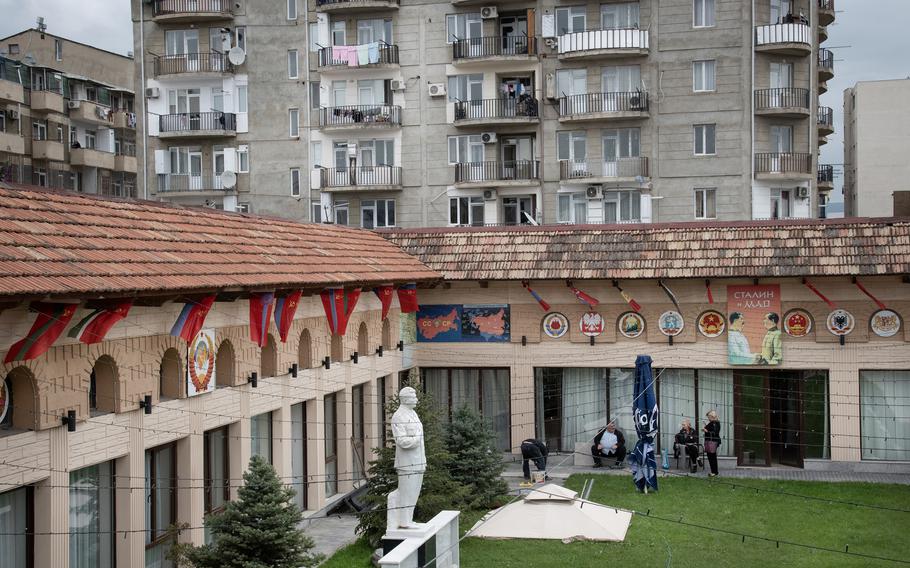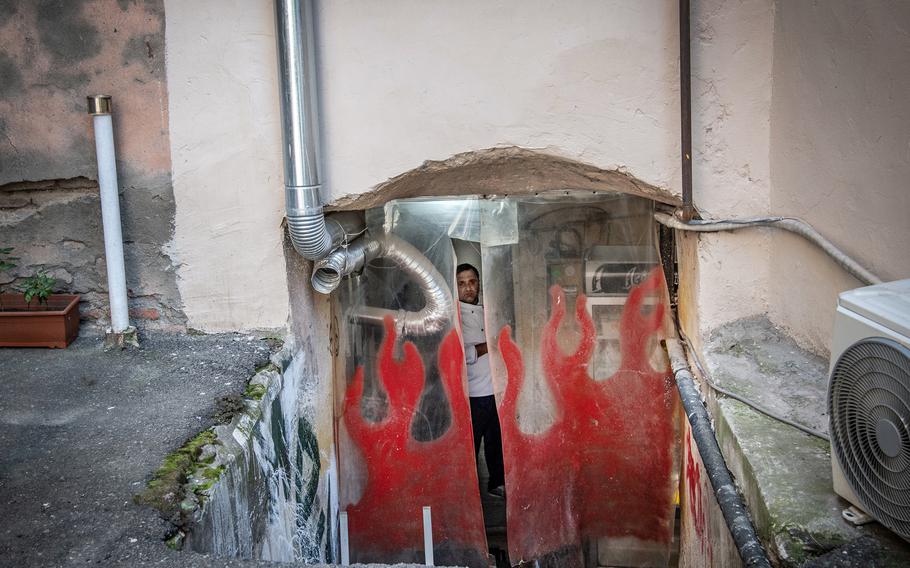 "It is so shameful," said Nino Dalakishvili, a member of an activist group that blocked the reinstatement of a Stalin statue in Gori in 2015 and is now trying to change the name of Gori's Stalin Street. "We are an independent country. It is not normal that streets are still named after him."
But it's hard not to bump into homage to Stalin in some parts of Georgia.
In Tbilisi, a small museum is called the J. Stalin Underground Printing House, where communist activists purportedly printed anti-czarist propaganda in the early 20th century. It remains unclear, however, how much time Stalin himself spent there.
In Gori, Stalin'simage looms in the windows of a hotel, and a Stalin statue overlooks the municipal park's rose garden. A restaurant is called "Joseph."
The town's Stalin Museum has hardly changed since the Soviet era, presenting an airbrushed version of history — with an entire mausoleum-like room dedicated to Stalin's death mask.
Not far from the entrance of the museum, a street peddler hawked commemorative coins and medals featuring Stalin as well as Nazi-related items.
Oniani, the operator of the private Stalin museum in Georgia's capital, Tbilisi, has resurrected six Stalin statues that were taken down after the dictator'sdeath in 1953.
"People know I like the statues, so informers contact me to tell me where I can find them," he said.
Elsewhere, efforts are made to unearth the scenes of Stalin-era crimes. In 2009, a group of young historical investigators from the Soviet Past Research Laboratory, or SovLab, rediscovered a dilapidated house of horrors in the heart of Tbilisi.
Flanked by lively cafes and wine bars, the arched doorway at 22 Ingorokva Street leads to a warren of chambers where, between 1921 and 1934, approximately 15,000 people had been interrogated, tortured, starved and forced to sign confessions, according to SovLab, citing information from former KGB archives.
"Stalin knew about this place. It contains so much evidence of Soviet terror," said SovLab's Irakli Khvadagiani, who helped explore and document the site that contained original prison cells and torture chambers.
About two years ago, a large part of the basement space was converted into a restaurant serving Georgian dumplings.
"We want to transform this place into a museum," said Khvadagiani. "But speaking with authorities about it is like speaking to someone with no ears. They have absolutely no sense of the value of history when you are talking about victims of totalitarianism."
Khvadagiani and colleagues have identified similar torture houses in other parts of the country, none of which are preserved. The final resting places of all the prisoners and other victims of Stalinist repressions are not known.
Historians from SovLab say that many of the mass graves in Tbilisi have been emptied and bulldozed over.
"It's very strange that Georgians haven't tried to memorialize all the sites of mass murder and the mass graves (associated with Stalinist rule)," said London-based historian Simon Sebag Montefiore, author of the book "Young Stalin." "Where are they?"