Pacific Storm Tracker
Second-wettest rainy season ends on Okinawa
By
Dave Ornauer and Mari Higa
Stars and Stripes
June 20, 2022
---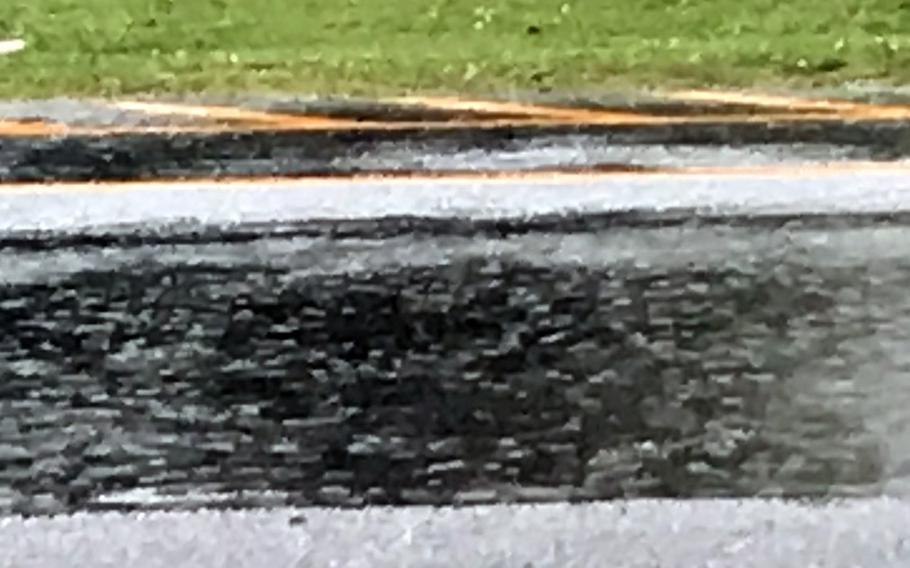 2:30 p.m. Monday, June 20, Japan time – Japan Meteorological Agency announced early Monday afternoon that the rainy season, which began May 4, has ended – and is officially the second wettest rainy season on record for Okinawa.
Over the 47-day span of the rainy season, JMA recorded 1,072.5 millimeters, or 42.22 inches, of rain falling on Naha, the island's prefectural capital.
That tops last year's total of 1,057 millimeters, or 41.61 inches, which is now third-wettest. The record for Naha remains the 1969 rainy season, with its 1,129 millimeters, or 44.45 inches.
In Okinawa City, next to Kadena Air Base, JMA recorded 1,041 millimeters, or 40.98 millimeters.
In Nago, on Japan's west-central coast across the island from Camp Schwab, JMA recorded 1,204.5 millimeters, or 47.42 inches.
That's only the second time that Nago has gotten more than 1,000 millimeters in a rainy season. The record is 1969, with its 1,445.5 millimeters, or 56.91 inches.
Now, the seasonal boundary moves further north, toward Japan's southwestern islands and the start of their rainy season.
This doesn't mean the end to rain for Okinawa, of course; summertime brings with it a thundershower or a few, along with the occasional typhoon. There's no set number the island gets per year. It's weather we're talking about. Prepare; don't panic.
And enjoy the sunshine!
---
---
---
---