ANALYSIS
No clear strategy to stopping North Korea nuclear program
by
Paul Alexander
February 12, 2016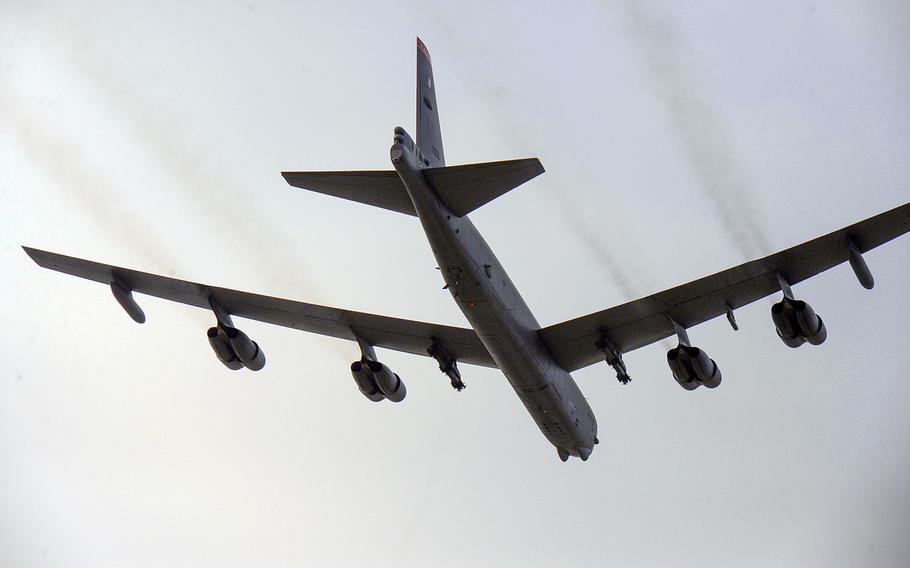 Government officials, analysts and U.S. presidential candidates have posed a number of strategies, ranging from tougher sanctions to negotiations, in an attempt to get North Korean to drop its nuclear weapons and ballistic missile programs.
All have been tried or suggested before.
The one thing that might work — without dire consequences ranging up to possible nuclear war — would be for North Korea to see engagement and economic development as the only road to long-term survival and give up the game of brinksmanship that seems to have outlived its usefulness. But Pyongyang seems to have trapped itself into playing that game over and over again.
"President Park Geun-hye was right when she said in a pre-launch statement that North Korea cannot survive unless it gives up its nuclear program," the Korea Times said in an editorial. "For North Korea, there are only two ways ahead. It can either be a poor nation in progress or it can continue to be economically destitute and politically isolated."
Unfortunately, the regime's elite see the results of other authoritarian administrations losing power, and it never turns out well for the ousted rulers. Decrying "U.S. imperialism," Pyongyang sees the threat of inflicting nuclear devastation as the only key to its survival.
"History proves that powerful nuclear deterrence serves as the strongest treasured sword for frustrating outsiders' aggression," an editorial by the North's official Korean Central News Agency said after the nuclear test, adding that the "law of the jungle" prevails in the global landscape, with only the strongest surviving.
The danger of the North's nuclear program has been on the radar of four U.S. presidents, and it's been 22 years since Pyongyang first threatened to turn Seoul into a "sea of fire."
A variety of strategies have been tried, all unsuccessfully, to deal with the increasingly belligerent communist country.
NegotiationsAt first, it seemed that impoverished North Korea's main goal in creating crises was to gain food, oil and other concessions from the West. It agreed several times to freeze its nuclear program, then when it got some of what it wanted, it broke each deal and started producing weapons-grade uranium and plutonium.
The North seemed to see each deal as a starting point for starting fresh negotiations for more concessions.
In 1994, in order to avoid a deal completely falling apart, the U.S. brokered what was called the framework agreement. It was structured on a clear quid pro quo basis: The North would do one thing, and it would get a reward, then it would do something else and get another reward. This lasted a little longer but fell apart, too.
Finally, with officials saying they were tired of "buying the same horse twice," the Obama administration decided on a policy of "strategic patience" that has fundamentally meant no engagement with North Korea, even as the administration has heralded its military-diplomatic rebalance to the Pacific.
The result, critics say, has been an unfettered path for the North to pursue nuclear weapons and ballistic missiles. There are strong suspicions that North Korea has forged an alliance with Iran on sharing nuclear and missile technology, with reports of Iranian scientists attending nuclear tests and rocket launches.
Once the North successfully launched a three-stage rocket in December 2012 and held its third nuclear test the following February – and threatened to use them together to hit major U.S. cities -- Washington started to change its policy.
SanctionsSanction is the current buzzword. The U.N. Security Council already imposed sanctions in the past and was working on tougher measures after the North's Jan. 6 nuclear test when the North launched another rocket last Sunday, a move widely seen as cover for a test of its ballistic missile program.
But sanctions have been ineffective, with the North finding ways around them and allies China and Russia reluctant to enforce them. While Beijing has shown increasing irritation over the North's ongoing string of dangerous provocations, it also worries about crippling the North so badly that the regime collapses, causing a flood of refugees and possibly allowing a pro-U.S. government to arise on its doorstep.
"As long as China regards the North as sort of a strategic asset, the North will continue to believe that Beijing will prevent international society from pushing it to the brink of collapse," South Korea's JoongAng daily said in an editorial.
Bruce Bechtol, a political science professor at Angelo State University in Texas who specializes in North Korea issues, said clamping down on North Korea's access to international banking system would hit the country the hardest and wouldn't require Chinese action. But he also said there already are enough sanctions in place – if the world can overcome its fear of the North's nukes.
"If we `don't want to back North Korea into a corner,' stop talking about taking real action," Bechtol wrote in an analysis. "Sanctions, or financial actions, or any other actions are EXACTLY about backing North Korea into a corner. Otherwise, how would we be putting any pressure on the regime?"
The sanctions discussion doesn't even take into consideration how little that North Korea seems to care about the vast majority of its citizens or any suffering they have to endure. When the outside world has provided aid, the lion's share has gone to the military and the elite in Pyongyang.
"Pyongyang is estimated to have spent a whopping $850 million launching the long-range rocket," the JoongAng editorial said. "That amount of money is large enough to feed 20 million North Koreans for a year if it were used to purchase about 2.5 million tons of care from China."
The one time that China did cut off the flow of fuel and aid, in 1994-96, an estimated 2.5 million North Koreans died, but the regime survived.
Build up defensesAegis anti-missile systems and Patriot batteries are scattered around the Pacific. Now the North's latest provocations may be sparking a sea change in South Korea's mindset. Wary of angering China, a major trade partner, Seoul had been resisting deployment of the American military's Terminal High Altitude Defense system.
"It is widely believed by military experts that once THAAD is installed, Chinese missiles will be included as its target of surveillance, which will well jeopardize Chinese national security," said an editorial in the Global Times, published by the Communist Party's official People's Daily newspaper.
Now South Korea is reconsidering, and there have even been calls by legislators for the country to start its own nuclear weapons program, raising concerns about a possible arms race in Northeast Asia at a time when China already has been beefing up its military and building up islets and reefs in the South China Sea with runways and fortifications.
Regime changeWhile ending the Kim family's dynastic succession – Kim Jong Un is the third generation to run the country, starting with the country's founder Kim Il Sung – certainly would be satisfying for many, the North and China have a mutual defense pact, and China would almost certainly come to its little brother's defense in the event of any attack or incursion, as it did during the Korean War.
North Korean defectors also talk about massive, hardened underground structures that would allow the regime and its key facilities to survive.
And there's no guarantee that even if Kim were ousted, an equally dangerous replacement, with the keys to the North's expanding nuclear arsenal, wouldn't take over.
Success in IranThe last hope is that the nuclear deal with Iran shows the North the advantages of backing down.
Analysts said North Korea and Iran have been sharing missile and nuclear technology, with Iranian scientists attending Pyongyang's nuclear tests and rocket launches.
But this could just as easily go the other way if Iran's nuclear falls apart.