CBS news program revisits mystery surrounding 2011 murder of US airman on Okinawa
---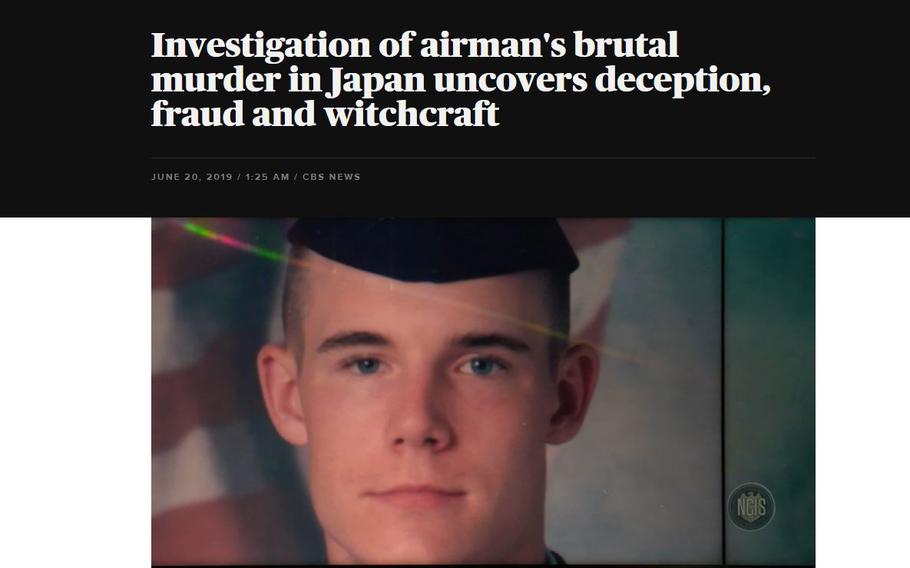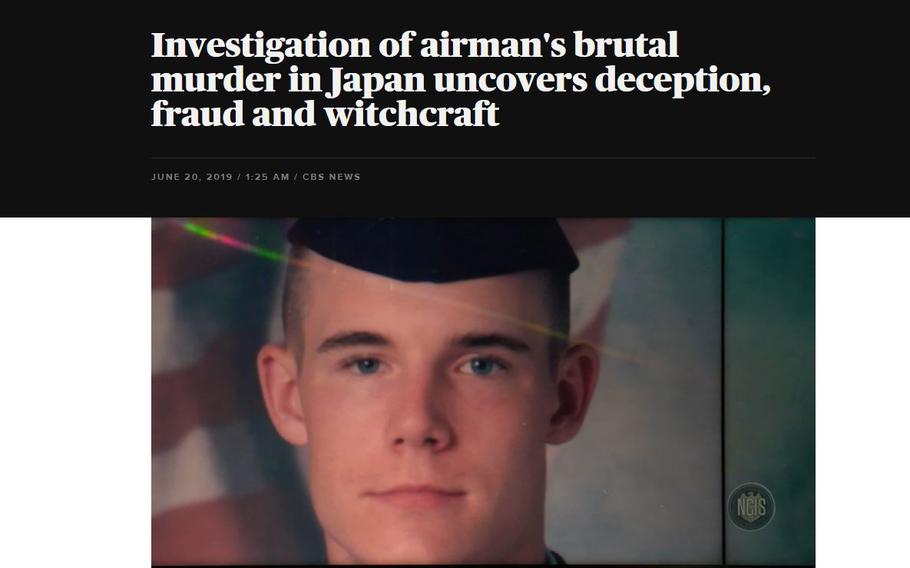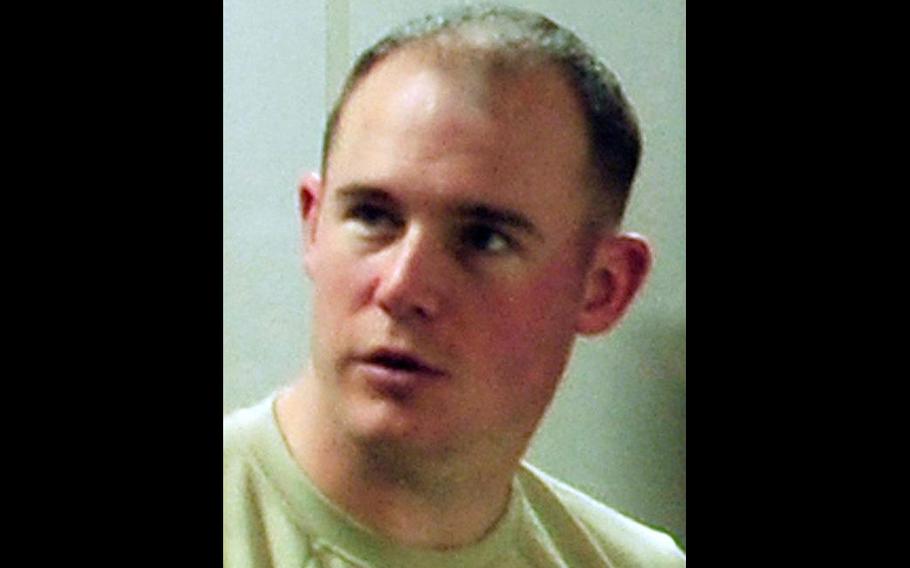 The CBS TV show NCIS: The Cases They Can't Forget on Wednesday aired an episode called "The Enemy Within," which examined the investigation into the brutal 2011 murder of Tech. Sgt. Curtis Eccleston, an airman stationed at Kadena Air Base on Okinawa.
Stars and Stripes covered the story extensively at the time of the crime. See below for a list of links to Stripes news stories about the incident.
2/7/2011 Police: Death of Kadena airman being treated as homicideTech. Sgt. Curtis Evan Eccleston, 30, was found dead in an off-base apartment he shared with his wife in the Mihama district near Camp Lester, according to Japanese police. An autopsy by Japanese authorities determined the airman bled to death from a cut on his neck, a police spokesman said.
2/16/2011 Wife charged with murder in Kadena airman's deathThe wife of a Kadena airman found dead in his off-base apartment has been charged with his murder, according to the 18th Wing and Japanese police.
2/22/2011 Knives believed used in slaying of Kadena airman found in riverJapanese police said they found weapons believed to have been used in the off-base slaying of a Kadena airman earlier this month.
3/10/2011 Woman to stand trial in stabbing death of Kadena airmanA Brazilian woman will stand trial in Japanese courts for allegedly stabbing her U.S. Air Force husband to death last month at their Okinawa apartment, Japanese prosecutors announced.
11/21/2011 Kadena airman facing court-martial in stabbing deathA Kadena airman will face court-martial on murder charges following the stabbing death of a member of his squadron and could be sentenced to death, according to an Air Force 18th Wing announcement.
11/28/2011 Airman pleads guilty in Okinawa slaying to avoid death penaltyA Kadena airman has pleaded guilty to fatally stabbing a fellow squadron member in order to avoid the death penalty, according to a military judge in charge of the case.
2/8/2012 Airman to learn his fate Thursday in Okinawa murder caseA military judge is expected to decide Thursday whether a Kadena airman will ever have a chance at parole while serving a life sentence for the murder of Air Force Tech. Sgt. Curtis Eccleston.
2/8/2012 Kadena airman gets life without parole for killing girlfriend's husbandA military judge handed down the maximum penalty — life in prison without the possibility of parole — to a staff sergeant stationed on Okinawa who murdered a fellow airman with a box cutter and a hunting knife last year.
4/23/2012 Kadena stabbing trial concludes; verdict expected FridayThe trial of a Brazilian woman charged with plotting the murder of her Kadena airman husband wrapped up with the Japanese court expected to deliver a verdict.
4/27/2012 Woman gets 20 years' hard labor for role in AF husband's murderA Brazilian woman was sentenced to 20 years in prison with forced labor after a Japanese court convicted her of murder in the death of her Air Force husband.
7/16/2012 Okinawa court denies wife's appeal in airman murder caseA Japanese court rejected the appeal of a Brazilian woman convicted of plotting the murder of her Air Force husband on Okinawa in 2011.
---
---
---
---