Alabama couple struggles to retrieve adult son's body from South Korean hospital
by
Yoo Kyong Chang Kim Gamel
January 8, 2020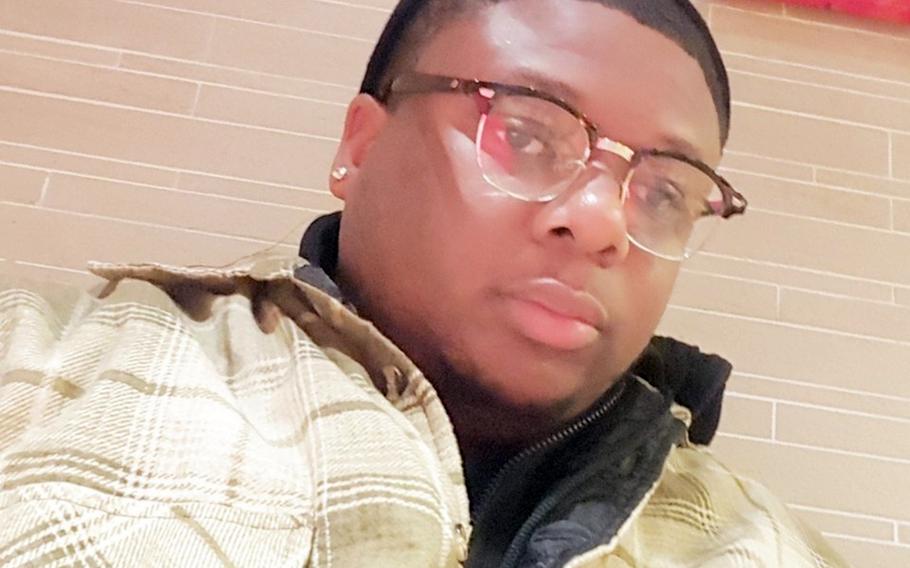 SEOUL, South Korea — An Alabama couple was locked in a web of bureaucracy as they fought for a week to retrieve their son's body after he died Jan. 2 in a South Korean hospital, leaving a $24,000 bill for his care.
Gregory Allen, a 31-year-old civilian employee at the Child Development Center on the Army's Yongsan Garrison, died during open-heart surgery after he arrived on Dec. 30 at Soon Chun Hyang University hospital in Seoul in a disoriented state.
Allen's parents flew to Seoul as soon as they heard Gregory had fallen ill and found him on Jan. 1 the intensive care unit. The official cause of death was pulmonary embolism, his parents said.
"We were shocked," said his father, Leroy Allen Jr., a retired soldier from Madison, Ala., who had served in South Korea.
He and his wife, Margie, had little time to grieve. They said hospital officials handed them the bill and demanded payment before Gregory's body would be released.
They gave the hospital $3,000 but didn't have the rest. Gregory Allen's insurance policy covered 80% of the cost, but it took time to process the claim.
"This was like 3 o'clock in the morning and they're asking me for $21,000," Gregory's father told Stars and Stripes in an interview Tuesday. "Now they're charging 90,000 won (about $80) every day that he's sitting in that freezer in that hospital until that $21,000 is paid off."
He said it was also a fight to obtain a copy of Gregory's death certificate, which was needed to file the insurance claim.
A senior hospital official denied the body was held for payment, saying the process was slowed by a weekend and the need to complete administrative paperwork.
He said the parents and their representatives "never ever told our hospital 'please turn his body over to us.'"
The insurance money had been deposited and other issues had been resolved by Wednesday, he said.
The Defense Department's mortuary affairs team confirmed it collected the body on Wednesday, although it was unclear when it would be flown home.
Gregory Allen was "groggy and semiconscious" when he showed up at the emergency room on Dec. 30, the hospital official said, speaking on condition of anonymity to discuss details. Allen also kept saying that he wanted to go to the U.S. military hospital but ended up at Soon Chun Hyang, which is near Yongsan. The hospital at Yongsan garrison has been closed due to relocation of the base personnel.
South Koreans are usually covered by a national insurance plan, but foreigners without local coverage must pay up front and file a claim to be reimbursed.
The case underscores the healthcare challenges facing Americans who work for the Defense Department but remained in Seoul after most troops and those who work with them moved south to the newly expanded Camp Humphreys.
The U.S. military's Brian Allgood Army Community Hospital on Yongsan closed in November, handing the reins to a namesake facility at Humphreys and leaving many employees largely dependent on the South Korean health care system.
Many local hospitals have international departments that provide translation and other services for foreigners. However, few accept American insurance so those patients must pay up front, then file a claim to be reimbursed.
Military officials have held town hall-style meetings and circulated telephone numbers to inform the Yongsan community about health care options, but confusion can still occur with translation issues and misunderstandings.
A friend started a GoFundMe page that has raised more than $9,000 to help the Allen family with the hospital and burial costs as well as pay for hotels, food and additional expenses such as clearing out their son's apartment.
"We're overwhelmed with the amount of help that we're getting with this financial burden that was thrown on us at the last minute," his father said.
Gregory Allen was a child and youth program assistant at the child care facility on Yongsan, a sprawling Army base that is in the process of being closed.
He had been connected to the base since his own childhood, having graduated from the now-defunct Seoul American High School while his father was stationed on Yongsan.
The family returned to the United States in 2014, but the younger Allen returned to South Korea to work at the Child Development Center in 2016.
"Greg was a big guy and he did a lot of weightlifting and things like that, but he was so gentle with the children," said facility director Tamar Taylor. "Somehow he could gather all the children around and they would just come to him. Even the parents say that he was one of the best caregivers and teachers that they had."
She added: "Greg was just the funnest guy to be around. He took care of everybody. He was just that kind of guy."
The staff became alarmed when Allen didn't show up for work on Dec. 30.
Gregory Allen was in South Korea under the status of forces agreement that governs the relationship between South Korea and U.S. forces, dependents and civilian employees stationed there.
But, his father said, he was a non-appropriated fund employee and didn't enjoy the same benefits as soldiers.
"They should give him everything just like a soldier because he was just like a soldier at the child development center," his mother said.
His father noted that he cared for the children of servicemembers at the center.
"We've been running into a lot of red tape and brick walls because he wasn't a soldier," he said. "Even my status as a retired soldier didn't help because he's 31 so I can't even use my benefits to help."
"I meant to get a policy on him when he left, but I never got around to doing it so now I'm paying the price," he added.
gamel.kim@stripes.com Twitter: @kimgamel
In case of an emergency Emergency contact information provided by Yongsan Garrison, which is now considered a TRICARE remote site. Nearby military medical care is available at the K-16 base near Yongsan, Camp Casey, Osan Air Base and Camp Humphreys.
Cellphone number for Yongsan Fire Department: 0503-323-9111
DSN: 911
Local emergency number: 119
The Brian Allgood Army Community Hospital at Humphreys also has an app for iPhone and Android that provides emergency numbers, information about South Korean hospitals and other information.