World War II-era grenade found by snorkeling Misawa airman sparks shelter-in-place order
By
Stars and Stripes
September 23, 2022
---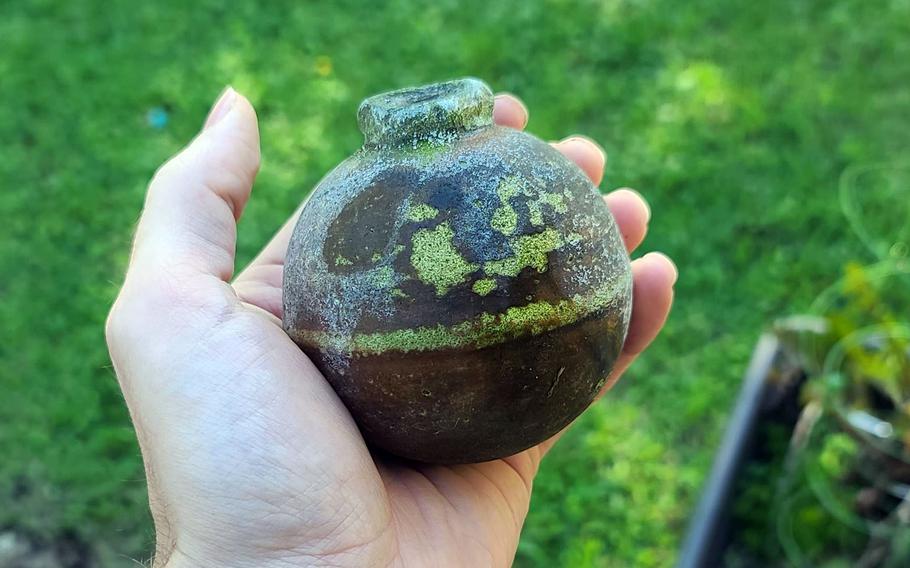 TOKYO — Residents of an Air Force base in northeastern Japan were told to shelter in place Friday after an airman reported finding what turned out to be a Japanese grenade from World War II.
"Out of an abundance of caution the acting Misawa Air Base installation commander issued a shelter in place warning notification for north base housing after a community member discovered an unexploded ordnance 23 Sept," a message on Misawa's official Facebook page stated that day.
"Misawa's Explosive Ordnance Disposal personnel immediately responded to the scene and determined the object was not a threat," it added.
Senior Airman Layne Ring, 28, whose job involves testing jet engines at Misawa, told Stars and Stripes he found a strange object while he and his wife were snorkeling at Mutsu Bay last weekend. The bay is about 45 minutes' drive north of the base.
"My wife and I love to look for sea glass/glass floats/sea marbles," he said via Facebook Messenger on Friday evening. "While we were there, I pulled out my snorkel gear and started snorkeling near the shore and found a ton of glass, and then I stumbled upon what I thought was a ceramic pot at first but to my knowledge assumed it was a ceramic fishing weight or something."
On Wednesday, while cleaning out a bag full of objects he collected, Ring noticed what looked like a fuse, prompting him to do some research, he said.
"I realized I found a Japanese imperial navy Type 4 ceramic grenade … created from 1944-1945 as a 'last ditch' effort to defend Japan's citizens from the Americans if they invaded," Ring wrote.
The grenades, also issued to the military, weren't very effective and were known to break on impact and have no effect if broken, he added.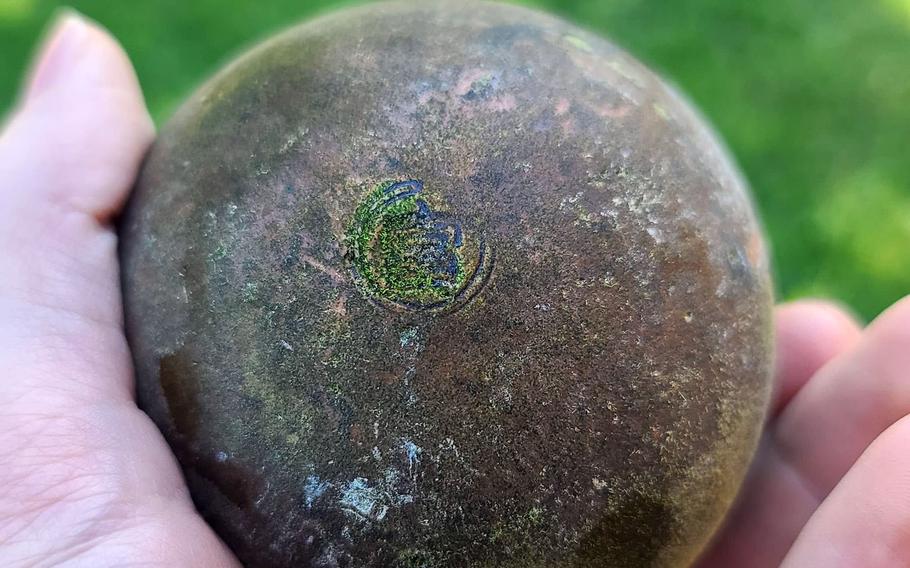 "Upon stumbling across this crazy info, I decided the next day to remove the relic from my house," Ring said. "I called [explosive ordnance disposal] who then brought the whole emergency response force to my house to remove the grenade."
Ring said he put the object in a safe location outside until the bomb squad arrived.
"The grenade to my knowledge still had the fuse and rubber seal intact despite being underwater for 75+ years," he wrote.
A Misawa spokesman, Tech. Sgt. Chris Jacobs, confirmed in an email Friday evening that the object was a grenade from World War II.
"After the object was deemed a non-threat, residents were released from the shelter in place order," he said.
---
---
---
---