Man arrested on suspicion of carrying gunpowder near US Embassy in Tokyo
By
Stars and Stripes
September 21, 2022
---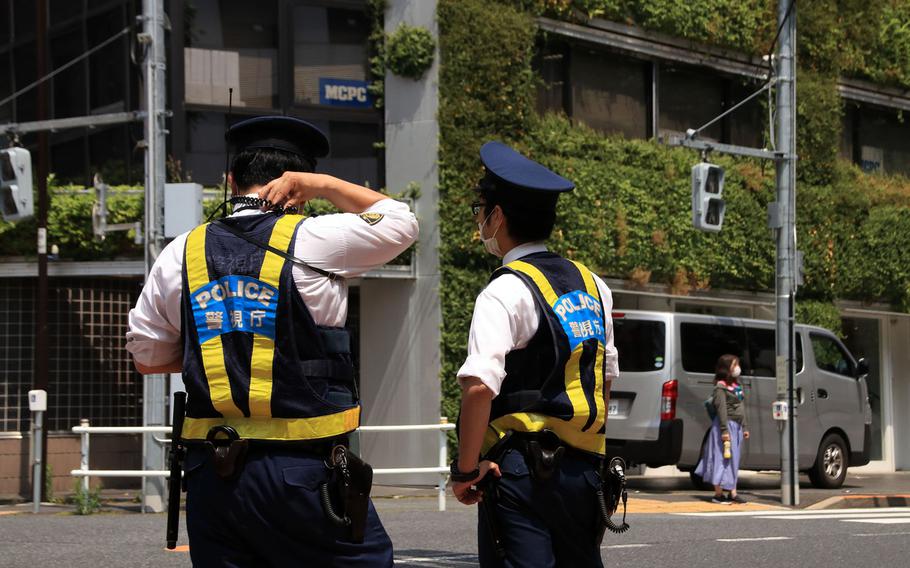 TOKYO – A man found near the U.S. Embassy with a cup of homemade gunpowder was arrested Tuesday by Japanese police on suspicion of violating the country's Explosives Control Law.
A Tokyo Metropolitan Police officer stopped Shogo Koyama, 26, a university student from Suita city, Osaka, for acting suspiciously near the embassy in the Akasaka area of Tokyo around 9 p.m. Aug. 8, a police spokesman told Stars and Stripes by phone Wednesday.
Koyama allegedly carried about 6 ounces of powder in a cup, the spokesman said. Police arrested him after searching his home and confirming the substance was gunpowder, Fuji News Network reported Tuesday.
Koyama told police he had "come to throw (explosives) into the embassy" and that police believe he acted as "a lone wolf," according to a Kyodo News report Wednesday citing the Metropolitan Police's public security bureau.
Kyodo News, citing police, also reported that Koyama had researched how to make explosives through books and the internet.
---
---
---
---